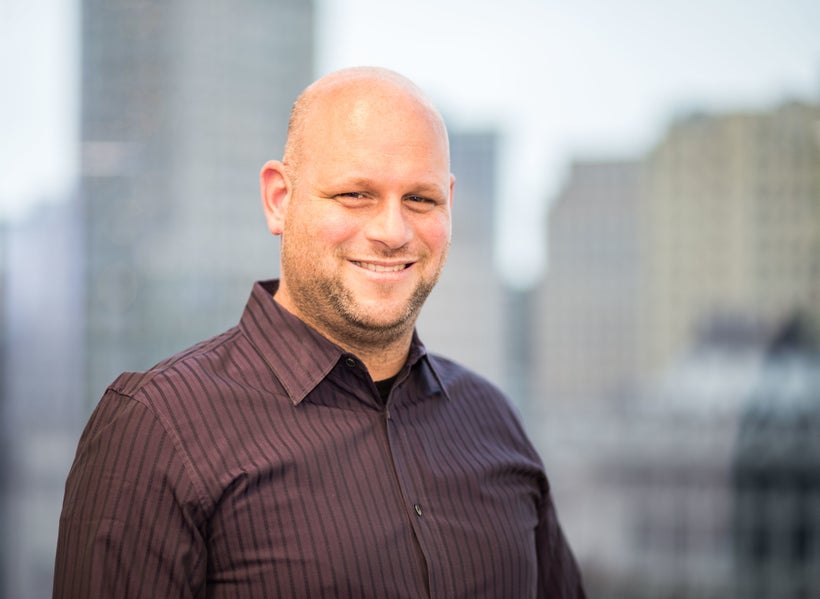 I met Gil Eyal at the "Getting to YES" presentation organized by StrtupBoost with Business France and Bpifrance's Impact at Mercy College last month. He sat on the panel of expert CEO/CMOs providing insights and actionable feedback to improve the pitch of 7 european companies scaling in the US.
A graduate of the Kellogg School of Management, Eyal served as an advisor to Star Farm Ventures (Startup Accelerator Program), 26MGMT (Talent agency for the world's biggest social media stars, Nash Grier, Carter Reynolds, Cameron Dallas, Bart Baker, and Hayes Grier) and Acento Digital Media (digital agency for high-profile artists such as Pitbull, Kris Allen, Drake Bell, and Daughtry). As a hi-tech executive at Mobli Media, Eyal raised millions of dollars in venture capital funding from high profile celebrity investors including Leonardo DiCaprio, Serena Williams, Tobey Maguire, and Lance Armstrong. He was elected as one of ten Israelis influencing the New York tech scene.
Currently, Eyal is the CEO and Founder of HYPR, which offers influencer audience demographic, psychographic and geographic data on its influencer marketing platform. Founded in 2013, the company's search engine leverages a smart index of over 10 million influencers across major social channels. HYPR's client base includes more than 100 Fortune 500 brands and 100 of the biggest PR and advertising agencies globally, including LVMH, Hearst Magazines, Calvin Klein, Next Models, Time Inc., and Estée Lauder. HYPR has been featured in Forbes, and recognized by Inc. as one of 17 NYC-Based Startups Ready to Take On 2017.
I interviewed Eyal about getting to yes.
What are the three biggest hurdles for getting to yes?
Typically, the biggest mistakes I see people make are the following:
1. Not getting to know the client. Arriving to a meeting without conducting your research to understand the client's real needs and pain points. Sitting in front of the client and selling before you've politely interviewed them to learn what really makes them tick. Salespeople who jump immediately to the sale miss opportunities to find out how they can really provide value to each specific client.
2. Not having a clear, differentiated, value proposition. In today's competitive landscape, you can count on potential clients to spend some time researching and finding your competitors. If you don't have a very clear unique offering, you'll find yourself competing over price – and cutting your margins in the process.
3. Not building a real relationship. Even in this day and age there's no replacement to genuinely working with someone you like and trust. Don't skip the small talk. Get coffee together. Ask about their family. Share a bit about yourself. Let them know you'll be there for the length of the relationship.
What are the three most effective strategies for getting to yes?
1. Quantity. Create a broad lead list. Sales is a numbers game. Make sure you have a lot of opportunities.
2. Quality. Focus on quality leads. Don't bother with leads that are unlikely to convert because they can't afford your product, don't have a real need or don't understand your market. Focus 100% of your energy on triple A clients because that's where you will get the most value. If you come across a client that won't have a budget to spend on your service or products, try to be respectful of their time, and yours.
3. Persistence. Clients' needs change over time. A "no" today could turn into a "yes" in a few months if you catch them at the right time or when a need arises. Make sure you're staying in touch without pushing a sale. Create value. Send articles that could interest them. Give them updates that matter so they remember you exist when the right time comes. And of course, if they're a longshot, don't spend too much time on them.
How has technology changed the landscape of marketing?
Like many other areas, technology has made marketing significantly more affordable and precise. Solutions like Facebook Advertising and Google Adwords have made it easier for brands to target their specific audiences and reduce their customer acquisition costs. But they've also increased competition around audiences, and we see prices rise as audiences become more and more impatient with the abundance of advertisements that are thrown at them – installing ad blockers or becoming completely blind to the thousands of ads they see each day.
The result is that the value created by technology is diminished by competing technology. User acquisition costs through traditional channels have been on a constant rise — brands have to stay in touch with the newest technology and platforms to have access to their audiences, and those that don't get left behind. This is demonstrated by the success of brands like Dollar Shave Club, Casper and Warby Parker.
What is your go to interview question when hiring a salesperson?
I always ask people to explain our product. You will be amazed to see how many people show up to an interview without having even tried the product before. What does that say about you? Are you willing to work for any company you see? Don't you want to make sure you're going to work for a great company? Sell a great product? When someone admits they haven't tried it, or know very little on how it's different from everything else in the market, I immediately assume they'll make a bad impression in meetings.
How have salespeople evolved over the last few years?
Today's salespeople must be extremely tech savvy. Getting to know the product they're selling and the market they are targeting is already enough of a challenge, and the average salesperson takes over six months to start hitting quota. The last thing you can afford is to hire salespeople who won't update your CRM database correctly or will have a hard time activating customer nurturing solutions.
Today's salesperson needs to know how to communicate ROI very clearly. He understands that the buyer is evaluating the product based on clearly measurable metrics that are often automatically tracked. They will articulate value in a coherent and defensible manner while building a meaningful relationship with the client. They need to show the client that they are experts in their field, because alternatives are so easy to find, but expertise is rare.
This post was published on the now-closed HuffPost Contributor platform. Contributors control their own work and posted freely to our site. If you need to flag this entry as abusive,
send us an email
.