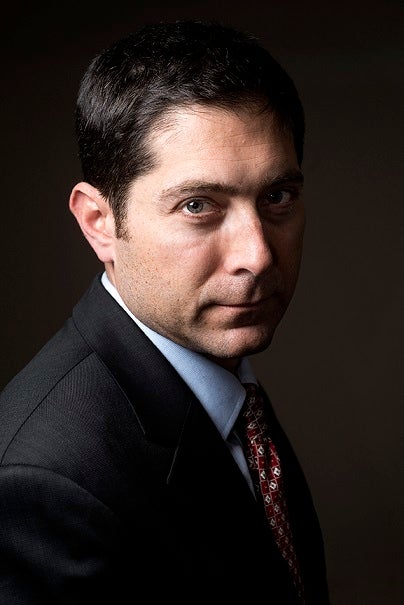 Todd Moss is COO and senior fellow at the Washington think tank, the Center for Global Development, and he's an adjunct professor at Georgetown University. He served as deputy assistant secretary of state in the Bureau of African Affairs. Previously, he worked at the World Bank and the Economist Intelligence Unit, and taught at the London School of Economics.
Ghosts of Havana is his third novel featuring Judd Ryker, a crisis manager for the U.S. State Department. While negotiating the release of four American sport fishermen arrested by Castro's navy after they strayed into Cuban waters, Ryker notices certain pieces of the equation don't quite fit, especially since relations between the U.S. and Cuba are thawing. The deeper he digs into the facts behind the men's detainment, the more he encounters a tangled web of political motives both in Washington and Havana.
Judd Ryker is a very interesting character. Tell us a bit about him.
Judd is a fish out of water. He's a professor who finds himself thrust into the middle of the American foreign policy machine. He's trying to help the American government respond more quickly to crises around the world, but must discover how to 'play the game.' He struggles trying to find allies both inside and outside of government who will help him navigate the maze of government bureaucracy.
How is he evolving as a character?
Judd is building confidence.
As he's seeing how often decisions are made in the shadows rather than up-front, he's learning not only how to 'play the game,' but also whom to trust. And, he's growing more assertive than he was at first.
Just as intriguing as Judd, is his wife Jessica. Tell us about her.
Jessica started as a minor character in the first book, but she's grown over time and is now my favorite character in the series. As small details of her past and her motivations are trickling out throughout the series, she's evolved, becoming much more important to Judd's success, especially in this third book. In fact, she's a lynchpin in his success, sometimes in ways Judd doesn't quite realize.
Ghosts of Havana is the third novel where your experience in the U.S. State Department lends authenticity to the writing. How much research do you do?
I do quite a bit of research on the historical details. For Ghosts of Havana, I read quite a bit about the original Bay of Pigs invasion; the longstanding attempts by the U.S. to have back-channel talks with the Cuban government, which go all the way back to Eisenhower; and I read many details of the U.S.-USSR cold war history.
I know from personal experience how government works, so I didn't really need to research that.
I understand when the White House announced President Obama would visit Cuba, you made a private trip to that island nation. Give us some of your observations about Cuba.
Yes, I went there to scout sites for the book.
Cuba is a postcard island. It's very beautiful. When you're in Havana, it feels like a time warp. I'm not just referring to the cars from the 1950s, the entire atmosphere of the city is a throwback to a lost era. It was surprising to see how rundown and deteriorating everything is. Old Havana is beautiful, but if you go a block or two away from the main square, the city is literally crumbling. It was shocking to see large, beautiful homes disintegrating. It almost felt like I was walking through a lost city discovered in a jungle, but I was in the middle of the biggest city in Cuba. It was quite sad and you had the sense of it being a Potemkin village.
Ghosts of Havana has been described by NPR National Security Correspondent Mary Louise Kelly as "reinventing the diplomatic thriller, much as John Grisham reinvented the legal thriller." Tell us about that.
Thrillers tend to be mostly about spies and soldiers—the CIA and the military get most of the glory. I set out to write a thriller about diplomats. Diplomats are actually on the front lines of American foreign policy decisions. But they aren't featured prominently in thrillers. If they appear at all, they're the squirrely bureaucrat who gets in the way of the hero. I tried to do something different that reflects the reality I saw as a diplomat. Career diplomats play an enormous role in American foreign policy.
What is your writing day like?
I write three mornings per week. I get up early, before the kids are awake. I stick to that schedule. That allows me to shut my writing brain down and tune into my day job. Knowing I've got another writing day on the schedule a day or two away, lets me feel I'll have the chance to sit down and be creative again. I take notes using a phone app so I won't lose any ideas. When I sit down to write, I've got everything in front of me.
What, if anything, keeps you awake at night?
What makes me nervous is another worldwide financial crisis. The world economy is fragile and depends on the free flow of people and ideas, goods and services, all of which can be disrupted with far-reaching, rippling effects.
What do you see as the primary potential causes of disruption?
A good example would be shutting our economy off to trade because we're worried about foreign competition. Or, I can envision a violent attack on oil infrastructure or a cyberattack on our financial infrastructure, either of which would have a major effect on the economy.
What's coming next from Todd Moss?
Have you ever gotten an e-mail from a 'prince' in Nigeria promising you riches for your bank account details? [Hearty laughter] The next book opens with an American arriving in London with a letter similar to the 'Nigerian prince' one. When he arrives at the office, a hood is slipped over his head and he disappears. It turns out he was working for a politically connected hedge fund. The hedge fund manager calls the State Department and Judd Ryker is assigned to rescue this missing American. That takes him in to the underbelly of an international criminal network.
Congratulations on writing Ghosts of Havana, a taut international thriller exploiting current events and showing how thin the line can be between success and disaster.
Mark Rubinstein's latest book is Bedlam's Door: True Tales of Madness and Hope, a medical/psychiatric memoir.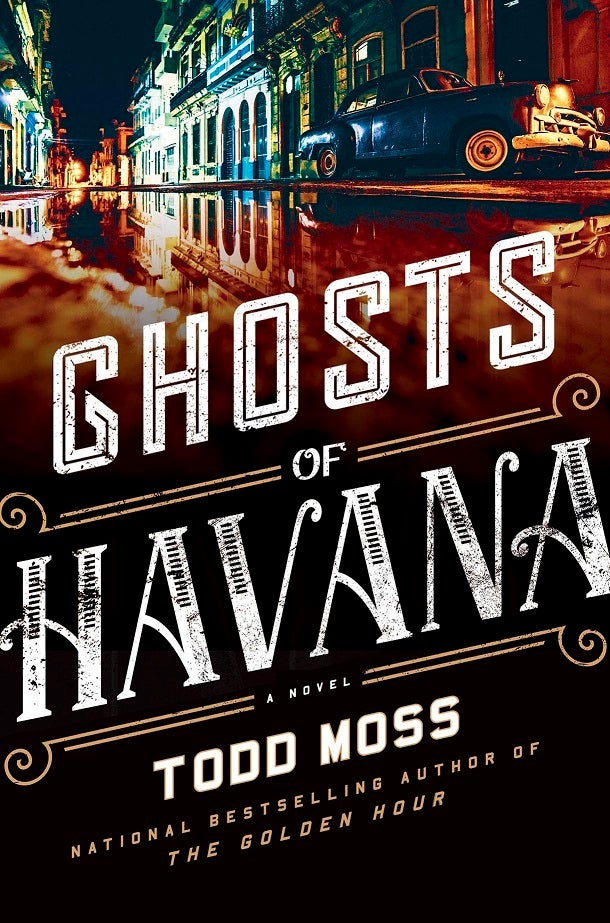 This post was published on the now-closed HuffPost Contributor platform. Contributors control their own work and posted freely to our site. If you need to flag this entry as abusive,
send us an email
.