For the last three years, Abby McCarthy has experienced plenty of adventures in both her personal and professional life on Bravo's "Girlfriends' Guide to Divorce." Through it all, she's written self-help books, leaned on her friends, and yes, started dating and having sex with other guys in the wake of her divorce. There have been plenty of steamy moments throughout the show, and Season 4 will be no different. 
Lisa Edelstein, who portrays Abby on the scripted series, says her character will be seen having an orgasm in an upcoming episode. It's not necessarily new territory for Edelstein, but let's just say, acting out an orgasm can get a bit ... awkward. 
"That, to me, is the worst because you don't really want to see someone's real sex face unless you're actually having sex with them," Edelstein told HuffPost at Build Series. "And even then, it can be questionable at times depending on who it is. So trying to figure out what that is for your character, it's just so self-conscious." 
The actress, a graduate of New York University's Tisch School of the Arts, says her typical approach to acting tends to involve real emotion and an organic reaction to what's happening "in the moment." But those on-screen intimate scenes are very staged.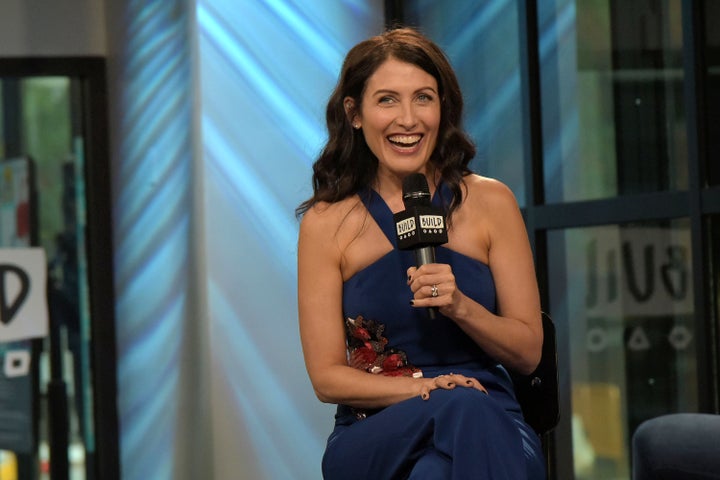 "Sex scenes are really choreographed. And it's not about real feeling. It's about what looks good on-camera," she said. "It's about what looks like passion because real sex actually isn't particularly photogenic. Porn stars will tell you that. They're actually having sex and they have to do bizarre things with their bodies in order to make it for film. But we're not actually having sex, just so you know. There's really nothing about it that is sex. It's uncomfortable because you can't do what you love to do when you act in those scenes."
Not to mention the fact that Edelstein is now married. She wed artist Robert Russell in 2014, shortly before shooting the show's series premiere. Edelstein promises those sex scenes are all work and no play. 
"It's hard especially being married, because how do I honor my marriage? Because in order to do these scenes well you want to make sure you really are into it," she said. "So you have to sell it, which means I just tell my husband not to watch!"
Doing sex scenes isn't new for Edelstein, who memorably starred in the 1993 "Seinfeld" episode dubbed "The Mango," in which she and George Costanza (Jason Alexander) have an exchange about faking it in the bedroom. 
"My grandmother who was alive at the time was very upset that I was having sex with George on television," Edelstein recalled about one of her two "Seinfeld" appearances. "She couldn't understand that we were not naked under the covers, that everything was fine ... To talk about orgasms was a big deal. It was a great episode to be a part of." 
Speaking of episodes, Edelstein and the gang from "Girlfriends' Guide" already shot Seasons 4 and 5 in their entirety. The Bravo show will end after its fifth season, but before it does, viewers can expect a lot more humor and drama with the gal pals and their lovers in Los Angeles. At the start of the new season, Abby and Barbara (Retta) start a website aimed at women called Lady Parts, and needless to say, the launch doesn't go exactly as planned. Abby is left scrambling to find ways to get the site off the ground.
The Season 4 premiere of "Girlfriends' Guide to Divorce" airs Thursday (Aug. 17) at 10 p.m. ET on Bravo. Check out the entire Build interview below.
BEFORE YOU GO
PHOTO GALLERY
Celebrity Photos 2017