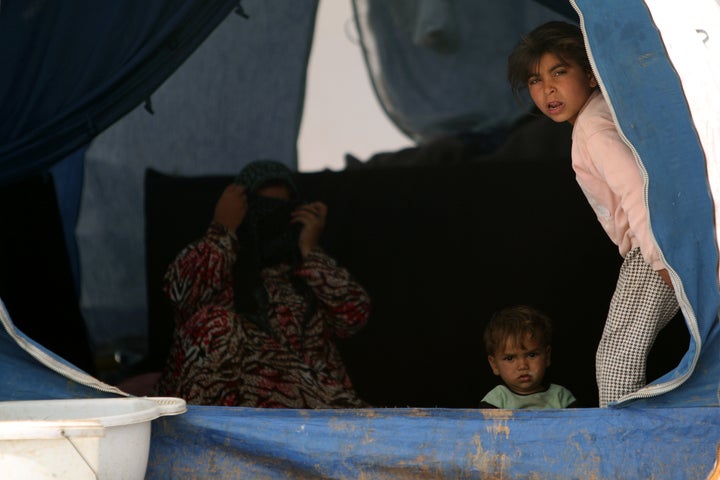 There are currently twice as many internally displaced persons, or IDPs, as refugees worldwide, but the issue of internal displacement remains largely neglected on the global policy agenda, the organizations warned Monday. Many people who flee their countries as refugees are later forced to return home, only to become displaced internally, the report said.
Last year, natural disaster was by far the largest source of displacement.
Violence and conflict together resulted in nearly 7 million new cases, at a rate of about 15,000 per day. This included some 922,000 cases in the Democratic Republic of Congo, 824,000 in Syria and 659,000 in Iraq. The global population of such IDPs has been on the rise since 2003, and now exceeds 40 million.
Natural disasters led to a sobering 24.2 million internal displacements in 2016, including more than 7.4 million in China, 5.9 million in the Philippines and 2.4 million in India.
In countries like Nigeria, South Sudan and Somalia, the combined detrimental effects of disaster and violent conflict are fueling rapid displacement and extreme food shortages.
The NRC and IDMC stress that insufficient monitoring practices make it impossible to reflect the true scale, nature and patterns of the global internal displacement phenomenon. The humanitarian groups identify issues like poverty, inequality, weak systems of governance, rapid urbanization, climate change and environmental degradation as some of the primary triggers of forced displacement.
"Significant new internal displacement associated with conflict and disasters takes place every year, mainly in low and lower-middle income countries," the report said. "Those affected join the many millions of people already living in displacement, reflecting the intractable nature of the phenomenon, and the inability of governments to cope."
Without adequate attention and response to the underlying factors driving internal displacement around the globe, these numbers will continue to rise, the report warns. It calls on members of the international community to commit to "a conscious, deliberate and sustained political effort to improve the many millions of lives blighted by internal displacement and preventing others from suffering the same upheaval and trauma in the future."
BEFORE YOU GO
PHOTO GALLERY
Internally Displaced People Around The World