Netflix has an original movie joining the service this week that stands out from the rest of the company's April film lineup.
"Kodachrome" is a road trip movie about the struggles and rewards of trying to repair broken familial relationships.
It's perhaps a bit too quirky and saccharine to be a truly great movie, but realistic performances from Ed Harris, Jason Sudeikis and Elizabeth Olsen, along with solid dialogue, make it worth checking out.
Here's a surprising and truly wild detail about this movie, though: The song "Kodachrome" by Paul Simon does not appear on the soundtrack. I badly want the reason for the omission of this famous song ― arguably the main reason anybody even remembers the word "Kodachrome." If you now need to listen to that song before doing anything else, here's the YouTube link.
A few more lackluster movies join Netflix this week, which you can read about further down. But there's a terrible horror movie centered around Facebook, which is kind of fun, given the news about that omnipresent social network these days. In the movie, a demon figure essentially scrapes someone's data to start killing her friends, which Mark Zuckerberg really should answer for.
Netflix also has an original movie debuting on April 20 that's all about high schoolers who like to smoke weedddd. It's called "Dude" and stars Lucy Hale, who is 28, as one of the high schoolers. And given the name and subject matter, if you're now wondering if "Dude, Where's My Car?" is currently streaming on Netflix, it is not. 
Watch the trailer for "Kodachrome" below. And if you want to stay informed on what's joining Netflix on a weekly basis, make sure to subscribe to the Streamline newsletter.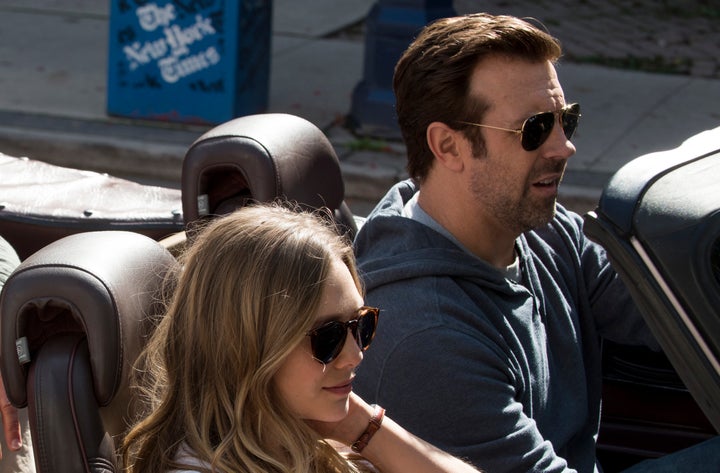 This is part of Streamline, HuffPost's weekly recommendation service for streaming shows and movies. Every Saturday, Streamline ranks the best shows to watch online, including a specific focus on Netflix.
"Kodachrome"
Debuts on Netflix: April 20, 2018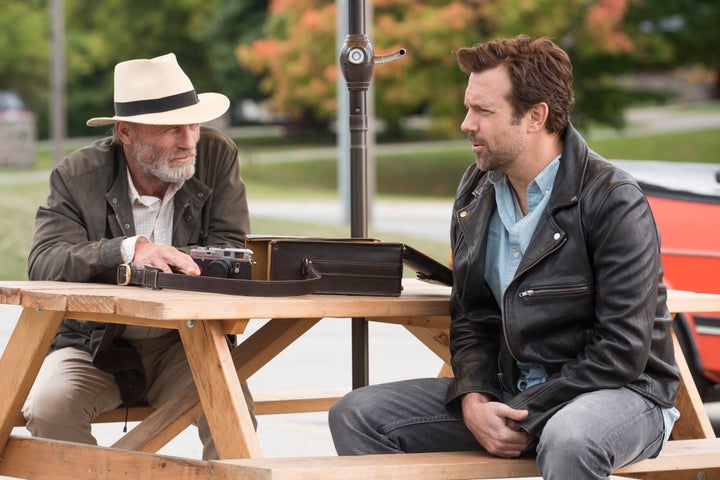 Premise: A son goes on what could be a final road trip with his dying father. The two have an incredibly rocky relationship, as the father fully pursued his photography career while essentially neglecting his family.
The trip is based on going to the last place in the United States that still develops Kodak Kodachrome film, hence the name.
Notable Cast: Ed Harris, Jason Sudeikis and Elizabeth Olsen
Is it actually good? It's definitely one of the best movies Netflix adds this month, and certainly one of the best Netflix Originals.
It's one of those nice, small movies that don't easily become anybody's favorite, but just about everyone can find something to enjoy.
As you can imagine, given that the film is centered around a road trip and family dynamics, there's a ton of dialogue without much action. But the writing carries it, along with strong performances to match. It's mostly a fun watch without too many eye-roll-worthy moments.
Runtime: 1 hour, 40 minutes
The Other Movies Joining Netflix This Week
"Friend Request"
Debuts on Netflix: April 18
Premise: A popular college student unfriends a demon-esque person on Facebook and then the demon starts killing her friends to prove a point about loneliness.
Is it actually any good? No. Not at all. Comically terrible.
"Pelé"
Debuts on Netflix: April 18
Premise: The true story of soccer phenom Pelé's rise from poverty to World Cup domination.
Is it actually any good? The real story of Pelé is compelling, but this movie is very poorly constructed. The writing is terrible and the budget appears to have been nil.
"Chasing the Dragon"
Debuts on Netflix: April 19
Premise: Another true story, this one focusing on a drug kingpin who amassed great power in Hong Kong.
Is it actually any good? Sort of. It's a pretty standard mobster movie, but hits those beats pretty well.
"Dude"
Debuts on Netflix: April 20
Premise: High school best friends who smoke weed together (note 4/20 release) have to accept that they'll soon be splitting up to go to college.
Is it actually any good? Reviews aren't out yet, but the trailer looks pretty bad. It's also one of those movies where people in their late 20s play high schoolers.