Netflix had a very lackluster lineup of new movies last week, but this time around, you have a few good options to choose from.
The most exciting addition is the Netflix Original, "Cargo," which stars Martin Freeman. "Cargo" is a zombie movie while barely being a zombie movie. Most importantly, this has great reviews so far, a rarity for Netflix in the sci-fi genre for movies. 
A few already popular movies also join Netflix this week.
"The 40-Year-Old Virgin" and "Mamma Mia!" are the most notable, although they are very different movies. Perhaps if Steve Carell's character from the former had simply had a penchant for singing ABBA songs with his family, he would have found love at a younger age.
My only lasting memory of "Mamma Mia!" is that I saw it in a nearly empty theater with my mom and grandma. During the songs, the scattered attendees would get up to sing and dance with the movie, including the two people next to me. As an angsty teenager, I was mortified, which probably was unfair. I'm sure "Mamma Mia!" is a fine movie ― and now you can dance and sing along from the comfort of your home.
I imagine watching "The 40-Year-Old Virgin" with that same movie theater crowd would have made me far more squeamish.
And also worth mentioning is that Netflix adds a South African import called "Catching Feelings." That's a relationship drama about an intellectual couple whose bonds gets challenged by a hard-partying writer who swings through town. Early reviews have been strong.
In any case, read more about "Cargo" below, and also check out the list of all the movies Netflix adds this week. If you want to stay informed on what's joining Netflix on a weekly basis, make sure to subscribe to the Streamline newsletter.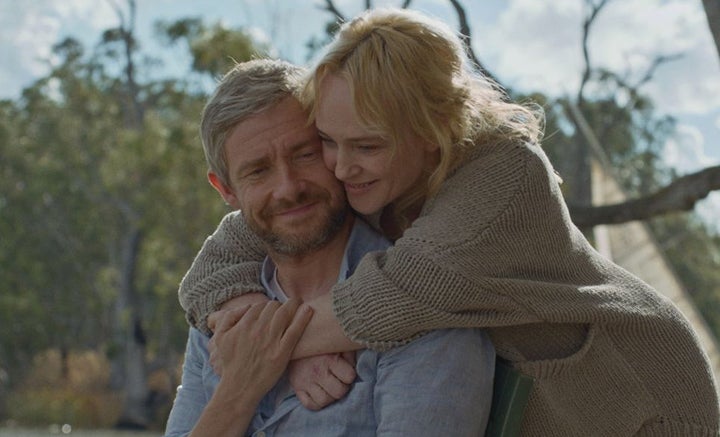 This is part of Streamline, HuffPost's weekly recommendation service for streaming shows and movies. Every Saturday, Streamline ranks the best shows to watch online, including a specific focus on Netflix. 
The Most Notable Movie Coming To Netflix This Week
"Cargo"
Joins on May 18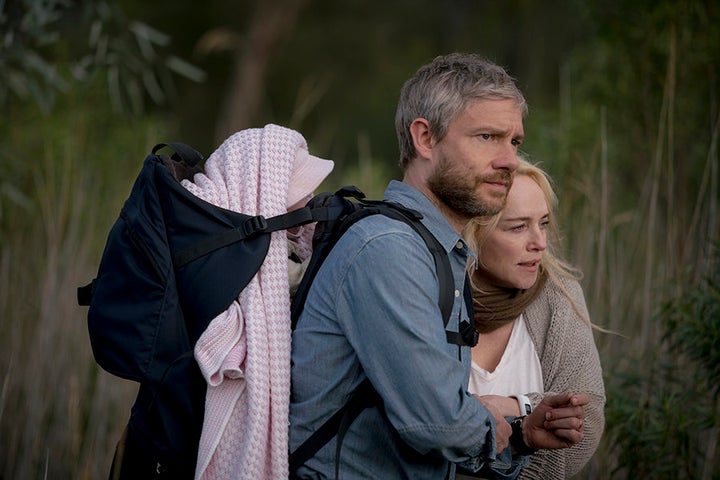 Premise: A zombie pandemic wipes out much of the human population. As the virus becomes widespread, the movie's central family ― a mother, a father and a newborn baby ― becomes stranded in rural Australia. Then the mother gets infected.
Because the father doesn't want to say goodbye even after the virus takes over her body, the mother fully turns into a zombie and infects him, too.
The father then has 48 hours to traverse the mostly empty, but still incredibly dangerous backcountry to try and find a new family to raise his child. Along the way, he finds a native who helps guide him through the unfamiliar territory. Unfortunately, there's definitely some magical-natives-as-plot-device going on in this movie, which isn't ideal and is worth mentioning.
In any case, this then becomes a road-trip movie, although a very dark one. It certainly has a similar vibe to the 2006 Cormac McCarthy novel, The Road, and of course, the film adaptation of that book. 
Is it actually good? Pretty much every single sci-fi movie Netflix has released over the last few months has been terrible. So it would make sense if you have no faith that this movie will be worth your time.
But judging from the early reviews, "Cargo" seems like it might be an exception.
At the moment, "Cargo" has an 85 percent on Rotten Tomatoes. That's far better than recent Netflix sci-fi movies like "The Cloverfield Paradox" (16 percent), "Anon" (40 percent), "The Titan" (18 percent) or "Mute" (15 percent).
Yes, this is yet another zombie movie, but the zombies are very much downplayed here. You barely see any zombies. Perhaps that's a downside for you, but as someone who is very burnt out on the zombie concept, I like this choice.
Runtime: 1 hour, 45 minutes
Here's the trailer: 
"The Phantom of the Opera"
"89"
"Mamma Mia!"
"The 40-Year-Old Virgin"
"The Kingdom"
"Wanted"
"Cargo" (Netflix Film)
"Catching Feelings" (Netflix Film)
"Bridge to Terabithia"
"Small Town Crime"