A lovely rainbow baby-themed photo shoot is offering a message of hope after tragedy. 
A rainbow baby is a child born after a miscarriage, stillbirth, neonatal death or infant loss. Photographer Lindsey Worthington captured six mothers who have experienced this kind of loss and found joy in the form of a rainbow baby.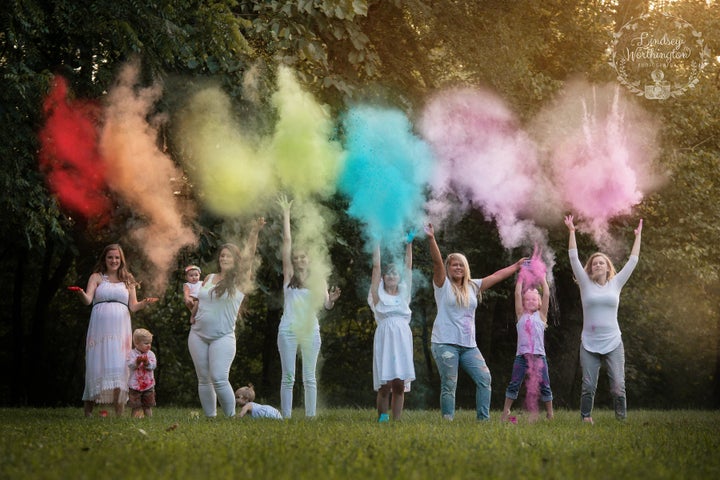 "I wanted to bring together mothers that had the same experiences and spread hope to those who are going through the same thing," Worthington told HuffPost. "It's taboo that nobody ever talks about it but a third of women will experience a miscarriage in their lives. I don't want other women to feel so alone and spread hope."
The photographer found participants by posting a model call on Facebook. She used non-toxic colored powder made from rice flour and corn starch to create the rainbow effect.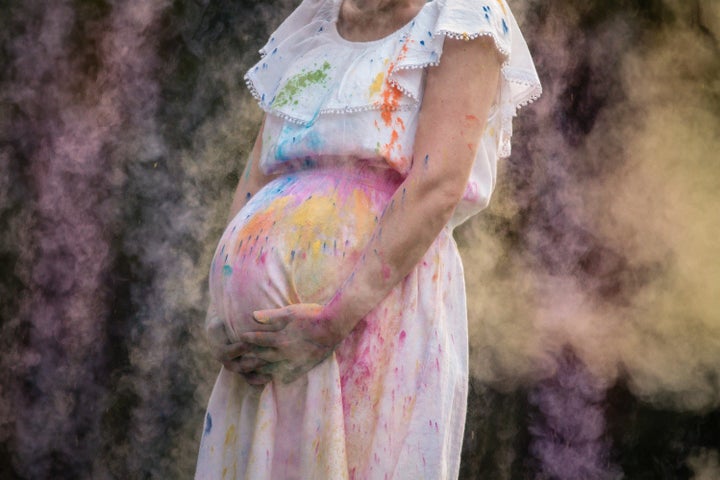 "The moms and kids had so much fun playing with it and creating the image," Worthington said. "We had to take around five shots to get the perfect one!" 
The photographer shared some pictures from the shoot on her Facebook page, along with some quotes from the mothers she photographed. Her post was shared over 100 times, and the comments section is filled with emotional responses.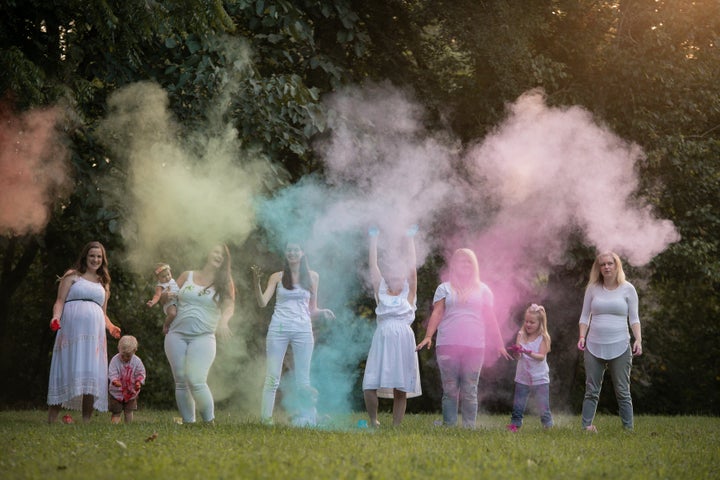 Though Worthington is not a parent herself, she said she wants to shatter the stigma around discussing this sort of loss among parents and bring comfort to women who have been there. 
"I really hope that people see that miscarriages are common and that there is hope. The silence about the topic is almost deafening, and I don't want women to feel like they're alone," she said.
"We came together to spread joy, and it was so comforting," she added. "It was an incredible feeling to unite through grief and heartbreak but to also be so full of happiness and hope."
BEFORE YOU GO