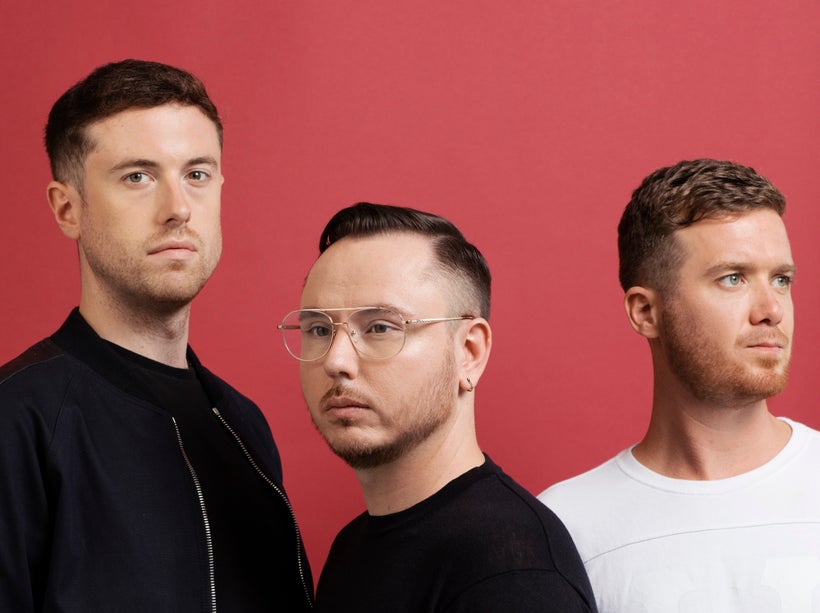 Gorgon City are an important contributor to the UK House Renaissance and its infiltration into the mainstream. Their track "Ready For Your Love" feat MNEK became an instant classic. Since then they've worked with artists both established and emerging, including NAATIONS, who is featured on their newest single. "Real Life", is a collaboration with another big player in pop leaning house music, Duke Dumont. Both artists will take part in the Together residency at Amnesia in Ibiza, where "Real Life" will feel even more special when dropped on the dancefloor. Check out the interview with one half of Gorgon City, Matt "RackNRuin" Robson-Scott, below.
How did "Real Life" come about? We've known Adam (Duke Dumont) for quite some years because of house music and the UK crew. We really wanted to do a collaboration, so we had some demos and we sent them to him. We worked it remotely, he was in LA, we were in London. We were sending it back and forth, and we loved the way it sounded. We both decided to put it out quickly. We thought it would be great to have something out before we start our residency in Ibiza at Amnesia and hopefully it will be a big kind of Ibiza house summer anthem.
And how did NAATIONS get involved? Nat Dunn is the singer, and we did some work with her in the studio a few months before. She's a great songwriter and has an amazing voice. They're doing their own thing, sort of a new exciting act. We're all about new acts and pushing people who are doing cool stuff.
How do you prepare for a live set? We have our radio show, so we have to find new music every week. One of our favorite things about Gorgon City is we get to do the underground stuff. We prepare for something like Amnesia by picking music from our radio show.
How do you approach a production? It kind of depends on the track. If we're working a vocal track with the singer, we're doing it the same every time, sort of building the track right with the singer in the room. We found that's how we get the best results. When it comes to underground tracks we play in our sets, it's random, it's little ideas we've had that we bring into the studio.
Could you feel something big was about to happen before you released "Ready For Your Love?" Yea, when we made it, after we finished it to a point that it was playable, we were doing pretty big shows, some big club shows in the UK. It took about six or seven months for it to come out after we finished. We definitely got to test it out and by the third chorus everyone was singing along.
We've had the same thing with "Real Life," and it feels special because the reaction has been amazing.
How did you find dance music? Same with me and Ky, we started listening to underground UK house music, but you can tell from our sound we're into bass. I went to Ibiza when I was 18 for the first time and saw Armand van Helden at Pacha. The togetherness of it all, and how people dance in the clubs, I fell in love with it.
What inspires you? Djing is a massive inspiration, seeing how things go down in the club. Traveling, meeting people from all around the world, that's a massive inspiration. Seeing how different crowds listen to different kinds of songs.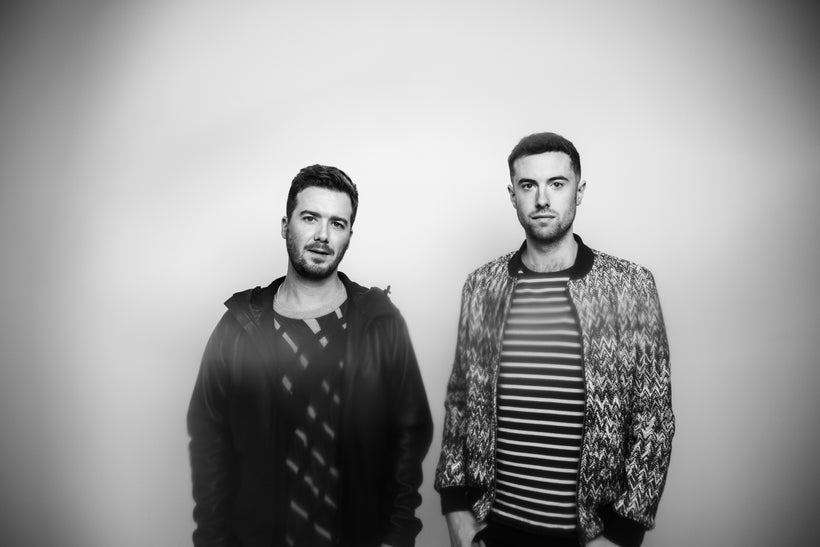 Is there a track that is timeless on the dancefloor? "Domino" by Oxia, which is a track that got made like twenty years ago. It was kind of a trance track and cross over into the house and techno world, and everyone was playing it. They did a remix package for the anniversary a few months ago.
Any challenges you see facing the dance scene? Not really, as long as the music's good and not too many clubs close. They just need to be careful how many clubs close to make space for all of the luxury apartments that they're building. It's hard to find spaces where people can party late and get away with it.
How do you balance an underground and commercial sound? We're lucky because we can do both. A lot of our fans know the difference between our live shows, and our dj sets. It's a challenge, but we're managing to pull it off.
Any dream collaborations? It's been great doing this collaboration with Duke Dumont. We're really lucky, we don't really have a wish list. But we're big fans of London Grammar and James Blake.
The last book you read? I'm reading Private Citizens by Tony Tulathimutte. It's a book about young people living in San Francisco and doing crazy shit. It's pretty cool. I also quite recently read the Quincy Jones autobiography.
Do you have any advice for other djs/producers? Be original. Try to find a sound that's unique to you. And patience is a virtue.
What's one of your favorite things about London? For me, I think, the music. The amount of amazing music that comes from London is a big part of it. And I'd say my friends and my family, because it's where I'm from.
This post was published on the now-closed HuffPost Contributor platform. Contributors control their own work and posted freely to our site. If you need to flag this entry as abusive,
send us an email
.