Gretchen Carlson thinks the recent allegations against Harvey Weinstein are the "tipping point" that could finally help dismantle the culture of sexual harassment in workplaces around the country. 
On Monday, the news anchor and author spoke to USA Today about the dozens of accusations of assault, harassment and sexual misconduct against Weinstein. 
"What we're seeing happening now with the Harvey Weinstein revelations, to me this is the watershed moment," she said. "This is the tipping point I've been working so hard for over the last 15 months. People are finally saying 'enough.'"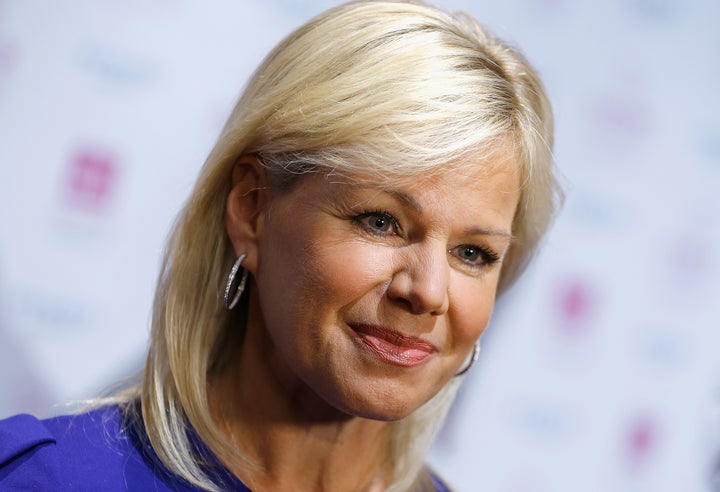 "There's no way that situations like this could continue for that long without other people knowing about it and covering it up. And that is happening all over the place," Carlson said. "And that's why I feel like this is the tipping point. Now that women feel empowered to come forward it's going to be in other professions as well." 
Carlson added that this moment is so powerful because it's allowing women the space to realize they're not alone in their experiences of sexual harassment. 
"Maybe [women coming forward with stories of harassment] won't get the same attention as a huge Hollywood mogul," she said. "But there's a ton of women sitting at home right now saying 'Oh my gosh, I'm going to do that now.' And there are probably a lot of sexual harassers sitting at home going 'oh no.'"
During a Washington Post event earlier on Monday, Carlson revealed that she experienced sexual harassment prior to her experiences with Ailes.  
Carlson said it was during her first job, right after she had just covered Anita Hill's testimony, when she was sexually harassed by her cameraman: 
I was with my cameraman in a rural part of Virginia, and we were covering a story, and when we got back into the car together, he started asking me how I had liked it when he touched my breasts when he was putting my microphone on. And it went on from there... The sheer panic that women go through when you face something like that... I literally thought to myself about rolling outside of the passenger door at 40 miles an hour, like I'd seen people do in the movies, and wondered how much it would hurt. (Watch the full exchange above.) 
She said that when she returned to the newsroom later that day she was "a shaking mess." 
"Luckily my boss ― a man ― kept approaching me and saying, 'What is wrong with you? What happened?' And I didn't want to tell him either… because I was new on the job," Carlson continued. "It was the whole shame thing that women go through: What did I do to bring this on? This is what women feel, this is how we've been socialized to feel about this. If it wasn't for the tenacity of [my boss] I don't know what would've happened."