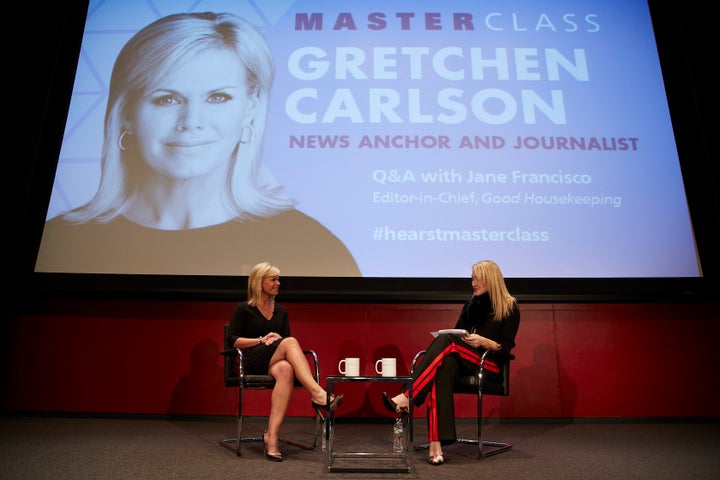 On Tuesday evening, Gretchen Carlson announced that she will be starting a foundation for women and girls. 
The announcement, part of her Facebook Live Q&A with Good Housekeeping's Jane Francisco, comes just months after her controversial lawsuit against former employer Fox News. In July, Carlson accused then-Fox News CEO Roger Ailes of sexual harassment. He stepped down a few weeks later, with other high-profile women in media such as Megyn Kelly, Andrea Tantaros and Shelley Ross also coming forward about the harassment they were subjected to by Ailes. 
Now that the Ailes lawsuit and Carlson's relationship with Fox News are both over, Carlson is devoting her career to the issue of workplace sexual harassment.
Prior to her very public experience of taking on her powerful employer, Carlson had no idea that so many women also shared her experience . 
"Every woman has a story," she told Francisco on Tuesday. "That's what I found out through this process. I've heard from thousands of them." 

"We think that we've gotten so much better with sexual harassment because we don't hear about it," she told Francisco on Tuesday. "But the reality is…the cases are going to arbitration."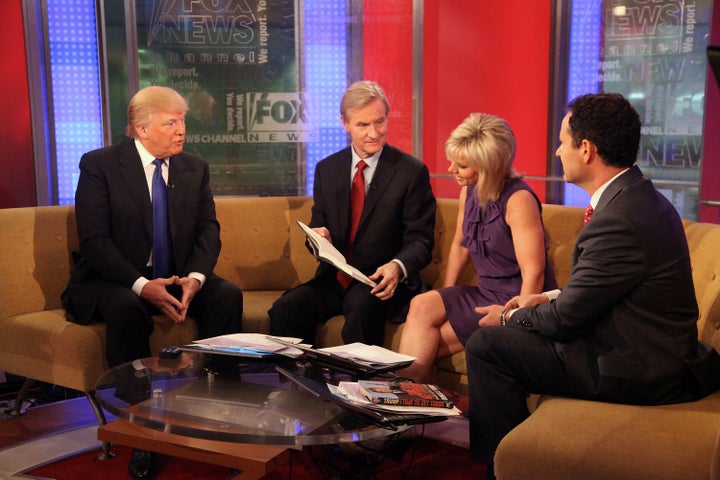 Carlson said that many corporations have mandatory arbitration clauses in their employee contracts, and that employees don't always understand what they're agreeing to when they sign them.
Arbitration clauses allow employee complaints to be tried by a private board chosen by the employer rather than by a public jury. This not only means that employees can't discuss their trials publicly, but that employers get to pick the board that makes the final decision about the case, thus stacking the proverbial deck in an employer's favor. 
For that reason, Carlson will be testifying in front of Congress against the use of forced arbitration clauses with Democratic Senators Al Franken and Patrick Leahy this spring ― on top of starting her foundation, which, as she announced on Tuesday, is called The Gift of Courage. 
Carlson will also be writing a column for Motto, TIME magazine's site for millennial women, and said on Tuesday that her priority in the coming years is doing what she can to support and empower women ― particularly those who work in male-dominated spheres.
"My focus right now is taking on this mission — changing that arena first."
BEFORE YOU GO
PHOTO GALLERY
Women Who Reported Sexual Harassment