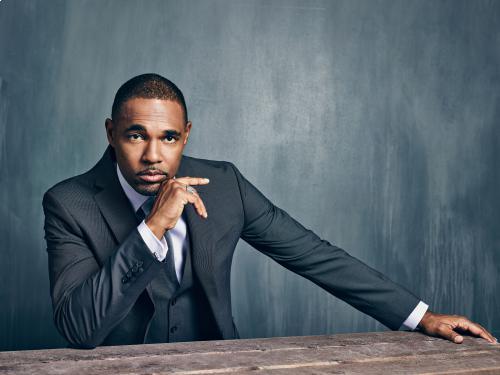 Since its 2005 premiere, the hit medical drama series Grey's Anatomy has been a household staple among television viewers and critics. Contributing to the success of the shows dominating force on Thursday nights (#TGIT) is veteran actor Jason George, one-half of the romantic pair that is affectionately known as Ben and Bailey.
When it comes to true matters of the heart, there is no denying that creator Shonda Rhimes perfectly illustrates this couple's passionate love affair that is filled with trials, triumphs and tribulations. However, aside from Dr. Ben Warren's onscreen credits ranging from movies, sitcoms and soap operas the Grey's star prides himself on being the ultimate family man.
To put it all in perspective, if one were to take a trip down memory lane through 2016, it certainly proved to be a phenomenal year for him. On the other hand, 2017 is also shaping up to be another championship year for the Virginia Beach native. With the return of Season 13 of Grey's Anatomy, it's clear the last 12 months were only the tip of the iceberg for what's to come in further solidifying Jason George's professional destiny.
Dontaira Terrell: Can you recall the first meeting you had with Shonda Rhimes? If so, tell me a bit more about your encounter?
Jason George: That's funny because prior to joining Grey's Anatomy I previously auditioned for a pilot that she [Shonda Rhimes] was overseeing, entitled, Inside the Box. The plot centered on a journalist who was based in Washington D.C and although it was a fantastic pilot, I honestly don't believe the administration at the time was quite able to grasp the overall idea and concept.
During the earlier stages of the audition process Shonda was in the room and we never exchanged any words per se. I felt very good about this particular audition because it was one of those awesome moments in an actor's life when you enter the audition, forget about anyone who is in the room and just nail your performance. As I was exiting, Shonda approached me and asked, "Would I be willing to cut my hair?"
Back then; I rocked a huge, natural Afro [which I love and miss till this day] while portraying a high-powered attorney on the show, Eli Stone. For the record, I haven't had the opportunity to grow it back yet but it was the easiest hairstyle I had. Literally, wash, shake, and roll out (laughs).
The character I was auditioning for with Shonda was a White House correspondent and my immediate response was, "A white house correspondent can't rock this hair?" From that moment on, I walked out and thought to myself, "I really think I like this woman," because she didn't tell me what needed to be done. Instead she personally asked me which is a big difference and I've learned that is who she is. She has always been someone who is going to ask you if you are going to answer the smart way in hopes that you will decide on the right answer in return.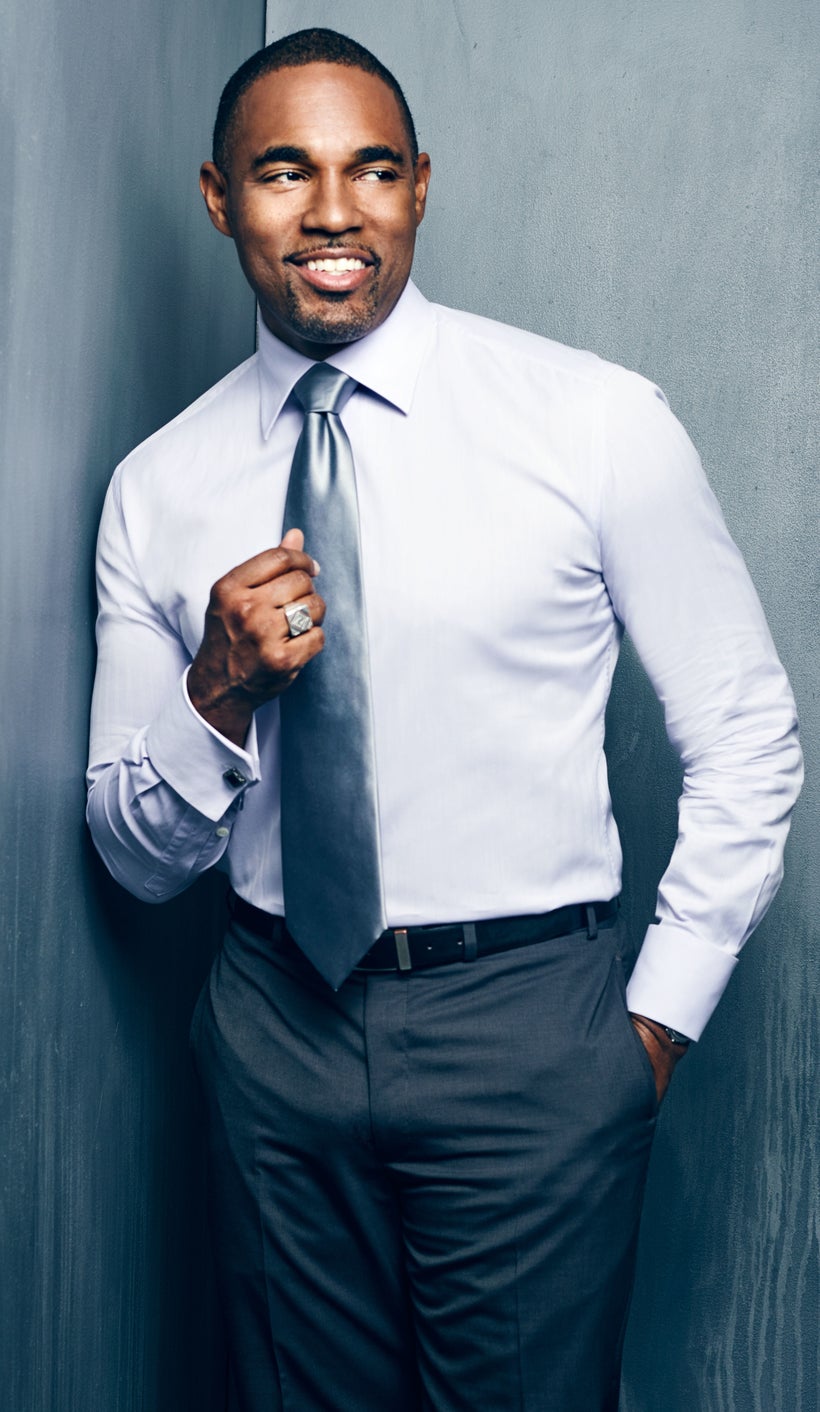 DT: What is one thing that has become more challenging about playing Dr. Ben on Grey's Anatomy overtime?
JG: Ben is extremely good at his job and Miranda or Bailey as everyone calls her challenged him very early on in their relationship. He has a wealth of experience as a doctor but still garners the skillsets of a surgeon. Admittedly, it is a fun push/pull that has become tough to play.
To give you an analogy, in sports they generally talk about a moment when the game begins to slow down and stops being a chaotic rush of events in order for you to actually see what is going on around you. For instance, a running back can see the hole in the line and a martial artist can see the blow coming and be prepared to block it. I personally, feel with his doctoral experience, Ben has been in an overall position where he can possibly slow the game down. In the past, we have hit a few story lines especially one in particular that aired last spring, which tapped into that thin line.
DT: How does your character of Dr. Ben relate to you and your personal life?
JG: Dr. Ben and I definitely have a few similarities. I am very chill and comfortable in my own skin and because of this I believe it is exactly what is needed when you are with a strong woman. My wife is no shrinking violet in her own right. As a result, you have to know when to push, when to pull, when to let it go and when to stand firm. Without a doubt, this is a hard thing for men to do without trying to go into mansplaining.
Unfortunately I am not the typical old school, "yes dear you're right," just to get out of a situation. I am more of the type to work it out until you think I'm right or I think you're right. I believe Ben and I have that balance and middle ground in common because he definitely has a strong woman in Bailey.
It's funny because years ago I remember meeting Stedman and he possessed a certain demeanor about him. While everyone in the room was fawning over Oprah, he was not worried about anyone because he was confident in who he was. He did not feel overshadowed and it certainly was not about him trying to compete with his partner. It was very interesting to witness because in my personal life I try to do the same with my wife, who is a published poet and writer.
I believe that is something I have in common with Ben and that I bring to the character. It is my sensation to push you to be the best version of yourself and my wife pushing me to greater limits as well. Trust me, it is unnecessary to have everything be about you all of the time.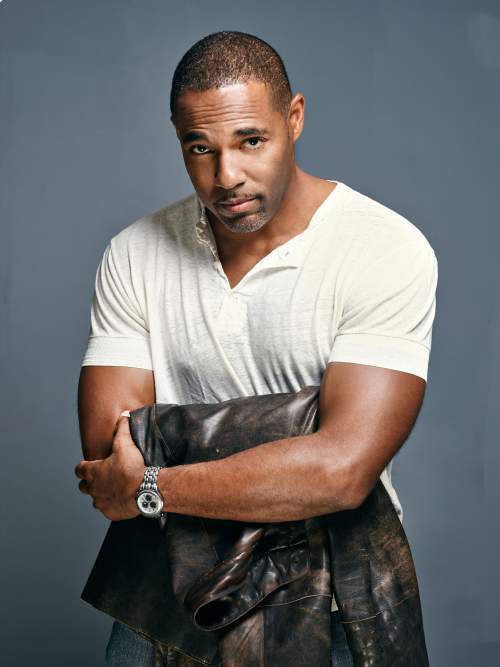 DT: Congrats on your upcoming role in the movie Kidnap! What can we expect from your character in the movie?
JG: You can expect for Halle Berry and me to go toe-to-toe (laughs). Although I play her husband, the movie is mostly about her trying to get our son back and it was both interesting and hard to get into this character because he wants to divorce Halle Berry. I couldn't completely wrap my head around why you would want to be that guy. I eventually found my groove because portraying her husband turned out to be a lot of fun and many of the scenes were improvised. Throughout, the entirety of the movie, she [Halle Berry] has flashbacks, almost in real time as the movie progresses.
DT: I'm excited to see the film! Can you sum up your experience working with the Oscar Award-winning actress?
JG: I mean it is Halley Berry (laughs). I knew, as did everyone else that she is one of the most beautiful women on the planet. The best part about it was discovering that she is a really cool and genuine person. My first day on set, I went through the standard logistics of wardrobe, meetings, paperwork, etc. and I received a call for me to go up to her suite. Me, her and the director sat with a bottle of wine and chatted about life and marriage especially since we were playing a married couple. We had a really great time and she was absolutely lovely.
DT: My last question, what are three elements that keep you grounded?
JG: Well, lets see: My mother raised me right. I have very large brothers who are not afraid to put me in my place if I begin to get too big for my britches and of course my family. At the end of the day you stay focused on what is truly important. My kids completely understand that I may be on a huge show or in a big movie but most of the time they are not terribly impressed.
This post was published on the now-closed HuffPost Contributor platform. Contributors control their own work and posted freely to our site. If you need to flag this entry as abusive,
send us an email
.