If you ask fans of the original "DuckTales" (which debuted in syndication back in September of 1987) what their favorite aspect of this animated TV series was, I'm sure that a lot of them would mention the late Alan Young's vocal performance as Scrooge McDuck.
Mind you, that Scottish burr that Young (who first voiced this character back in 1983 for Walt Disney Animation Studios' seasonal featurette, Mickey's Christmas Carol) gave McDuck was the real thing. Alan (whose first name was originally Angus) actually hailed from North Shields, Northumberland. And though Young's family left from Scotland when Alan was only six, he was always fiercely proud of his heritage.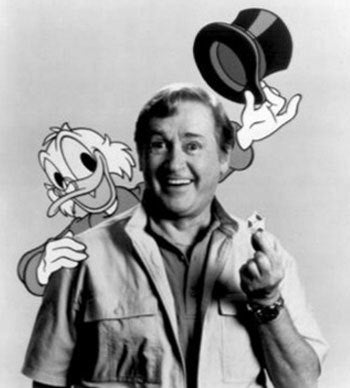 And given that the backstory that Scrooge McDuck creator Carl Barks had originally cooked up for this character stated that the world's richest duck had founded his fortune on a lucky dime that young Scrooge had earned while working as a shoeshine boy in Glasgow … Well, the fact that Young put a Scottish burr on all of McDuck's dialogue made the "DuckTales" version of this character all the more authentic.
Sadly, when Disney Television Animation decided to reboot "DuckTales" a year or so back, Alan was in now poor health and unable to continue voicing Scrooge (Young eventually passed away in May of this year at the age of 96). But since the McDuck that fans of the original animated series knew & loved was supposed to be a proud Scotsman … Well, the creative team behind this "DuckTales" reboot knew that – for authenticity's sake – they had to find just the right voice actor.
But who should that performer be? Or should I say Doctor Who?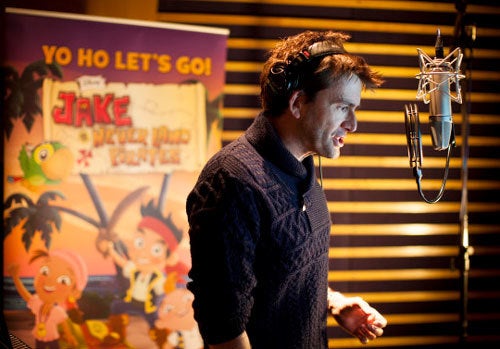 In April of last year, Disney XD acquired the rights to air Seasons Two through Fourth of this popular BBC science-fiction series. And who played the Time Lord during this period in that program's history (i.e., 2006 – 2008)? Scottish performer / voice actor David Tennant.
Just about this same time, Tennant began working directly for Mickey. His first official gig at the Mouse House was portraying Kilgrave, AKA the Purple Man for that acclaimed Netflix series, "Marvel's Jessica Jones." And David continued to explore the darker side of Disney when he voiced Dread the Evil Genie for Disney Junior's "Jake and the Neverland Pirates."
Of course, one of the things that makes Tennant such a delight to watch as a performer is his accent. Which – given that David was born in Bathgate, West Lothian – is about as authentically Scotch as one can get.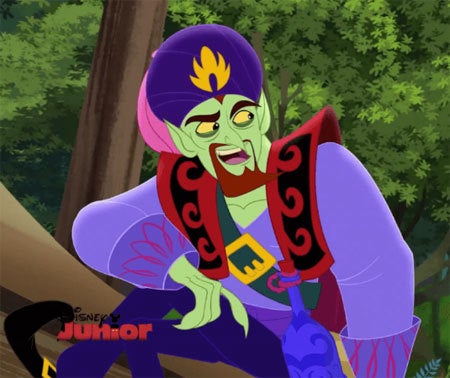 And given that Bathgate is this post-industrial town that's located between Edinburgh & Glasgow (And Glasgow – let's remember – is where Scrooge supposedly got his start) … Well, the creative team behind Disney's "DuckTales" reboot began to wonder if the Tenth Doctor might be willing to become the fourth person to voice the world's richest duck (prior to Young being cast to voice this character back in 1986, two other Disney vets – Dallas McKennon & Bill Thompson – briefly portrayed McDuck on earlier projects).
Happily, Tennant agree to join this high profile project. But David isn't the only intriguing choice that you'll discover as you look over the cast list for Disney Television Animation's "DuckTales" reboot. Danny Pudi from NBC / Yahoo's "Community" will be voicing Huey, Ben Schwartz from "Parks and Recreation" will be voicing Dewey, and Bobby Moynihan from "Saturday Night Live" will be voicing Louie.
Beck Bennett – who's also associated with "Saturday Night Live" – will be voicing Launchpad McQuack. Toks Olagundoye – who's probably best known to TV fans for her work on ABC's "The Neighbors" & "Castle" – will be voicing Mrs. Beakley. And Kate Micucci (i.e., half of that musical comedy duo, Garfunkel & Oats) will be voicing Webby Vanderquack.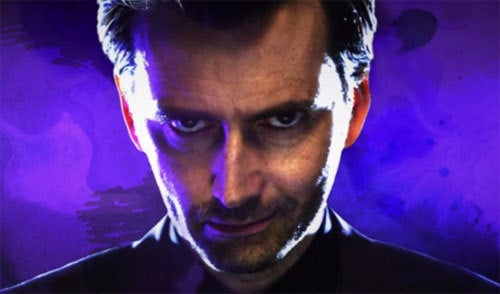 If you'd like to see the voice cast of Disney Television Animation's "DuckTales" reboot in action, check out the video below:
This post was published on the now-closed HuffPost Contributor platform. Contributors control their own work and posted freely to our site. If you need to flag this entry as abusive,
send us an email
.