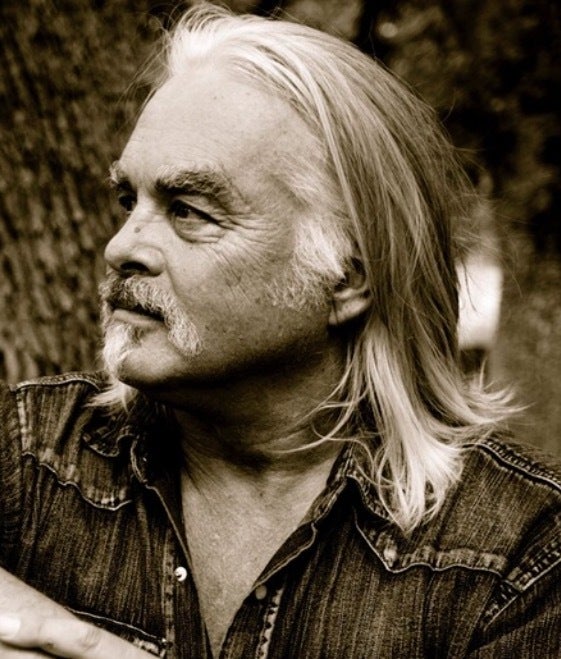 Hal Ketchum is a troubadour. In fact, his latest release is titled just that, I'm the Troubadour. Ketchum, a staple of top 40 country music in the 90's and a member of the Grand Ole Opry, probably has more in common with a French lyric poet than he does with other country music singers. But to call him a country artist is probably not giving him enough credit.
Classic troubadours sang about courtly love, and that's where Ketchum connects with his fans. If you're ever in the area of Gruene, Texas, head on over to one of Hal's shows at Gruene Hall and see for yourself. Twenty years after his last top 10 hit, you'll still see devoted fans mesmerized by his love songs. Songs like I Know Where Love Lives, Sure Love, and Stay Forever make up the soundtrack of the love lives of many in the audience. And now, when the children of those fans are off to college or are starting their own lives, those couples can see Hal sing and remember, not only when they fell in love, but relish in the notion that their love has survived and grown. It's quite an accomplishment, for both Hal and his fans.
It's one thing for a fan to love a song. It's another to write a song about love and sing it for 25 years. People can always choose to turn off the stereo if a certain tune turns painful, but fans come to see an artist sing their favorite songs. So what happens when the "girl with sea green eyes and chestnut hair" moves out of the house where loves lives? It happens. Hal has been there.
Barbara, Hal's ex-wife, was the inspiration for that song. But a lot has happened since then. No matter. Hal explains that all of life's experiences made him who he is today. Isn't that true for all of us? He had to be who he was then to write all those songs, and we had to be who we were then as well to connect with them. Hal and Barbara still have a connection. They share kids and holidays and have a great relationship. As Hal says:
"The statute of limitations on marital war crimes has long since passed. I'm grateful for everything. Divorce is brutal, but we are all family."
Andrea, Hal's current wife, and Barbara are the best of friends. That may sound strange to many people, but if family is the most important thing, then that's what you do. For a guy who once had a stripper run off with his dog, former and current wives being good friends sounds like a cake walk.
Hal says he wakes up every morning and goes to bed each night in love. He and Andrea enjoy their life in the Texas Hill Country. Hal's wilder days have been replaced by early bedtimes that come with dark nights away from bright city lights.
Cary Simon, an American songwriting treasure as well as a fellow troubadour, recently wrote an autobiography entitled, Boys in the Trees. When asked what he would title his autobiography, Hal responded, "Probably, 'Blowing Up Trees'."
Seems about right. Hal has experienced his share of life's "blow-ups" to lead him to a place of peace and love and happiness. Perhaps we can all learn a little from Hal. Perhaps he can teach us how to find our own inner troubadour.
Hal's shows these days are mostly in smaller clubs and listening rooms. He and fellow guitarist Kenny Grimes form a well-oiled duo that combine Hal's classic songs with the stories of how those songs came to life. Ketchum loves to talk. And a good joke or two will most certainly be in the mix as well. Hal says that "God writes the songs, I just hold the pen." Divine intervention and Hal's smooth, fur coat lined vocals don't disappoint. A real troubadour never does.
This post was published on the now-closed HuffPost Contributor platform. Contributors control their own work and posted freely to our site. If you need to flag this entry as abusive,
send us an email
.