A sex offender suspected of threatening several people with a weapon in Colorado may have ties to the unsolved murders of two teen hikers in Indiana, authorities said.
Daniel Nations, 31, of Indianapolis, was arrested in Colorado on Monday and charged with possession of a weapon by a previous offender. At the time of his arrest, Nations was allegedly found to be in possession of a hatchet and a .22 caliber rifle. Additional charges will likely be filed, according to police.
Authorities arrested Nations this week after receiving several reports from individuals claiming they had been threatened by a "hatchet man" near Mount Herman Trail in Teller County. It's the same trail where 61-year old Tim Watkins was shot and killed two weeks ago while riding his bicycle, though Nations has not been named a suspect or person of interest in that case. 
Police in Indiana say they are trying to determine if Nations could be connected to the unsolved slayings of 13-year-old Abigail Jay Williams and 14-year-old Liberty Rose Lynn German, both of Delphi, Indiana.
"We are aware of the arrest of the person in Colorado and are investigating to see if he could be a suspect in the Delphi double murder investigation," Indiana State Police Sgt. Kim Riley told HuffPost.
The two teens were last seen alive on Feb. 13, when they were dropped off near Monon High Bridge, an abandoned railroad structure. They'd planned to hike the Delphi Historic Trails before meeting up with family members that evening.
The teens were reported missing when they failed to show up at a designated meeting spot.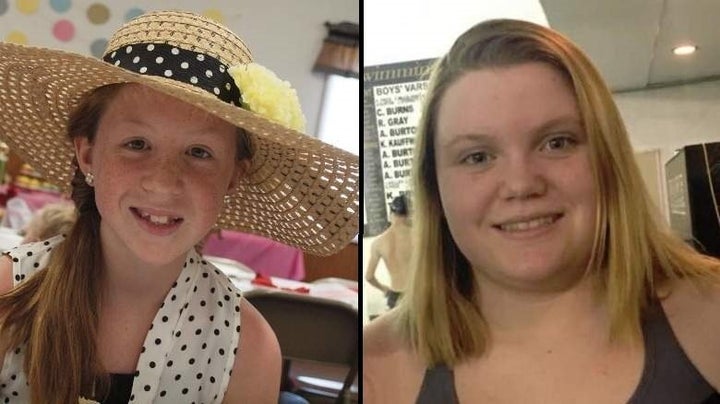 A search began late that night, with police, firefighters and community volunteers scouring the trails. The search extended through Valentine's Day, when the girls' bodies were found along Deer Creek. Authorities said the crime scene is approximately three-quarters of a mile from where the teens were dropped off.
The girls, both eighth-graders at Delphi Community Middle School, were longtime friends and classmates.
Although autopsies were completed, officials have declined to identify the girls' cause or manner of death, citing the ongoing investigation.
However, authorities have released evidence allegedly found on German's cellphone, which includes photos of a possible suspect and an audio recording of a man saying, "Down the hill." Investigators reportedly found additional evidence on the cellphone, but have declined to release it for fear of compromising the investigation.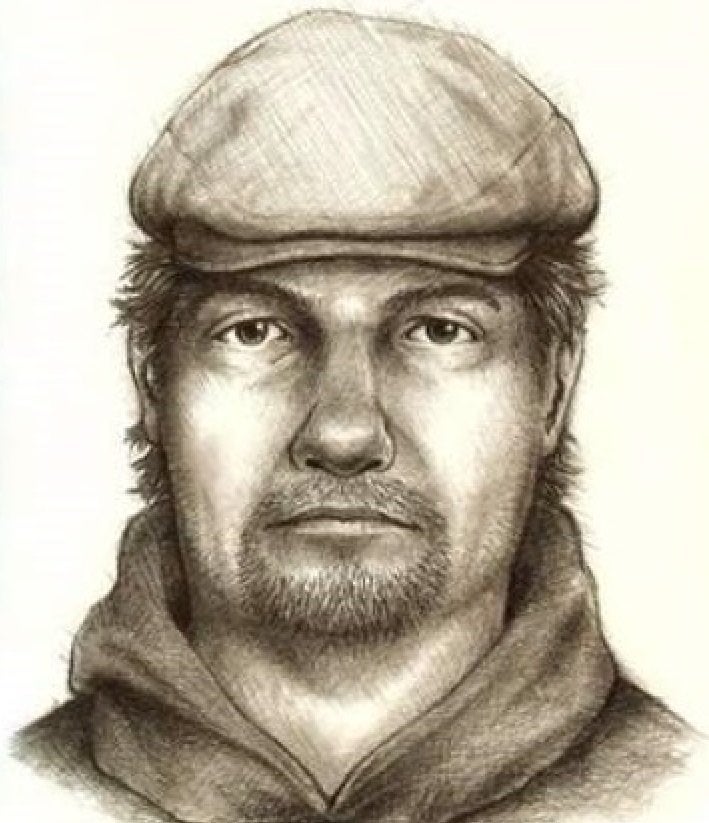 Authorities have since released a composite sketch and description of the suspect, based on accounts of other people walking the trails that same day. He is described as a white male with reddish brown hair, between 5 feet 6 inches and 5 feet 10 inches tall, weighing between 180 and 220 pounds.
El Paso County Sheriff spokesman Jacque Kirby reportedly told Denver's KCNC-TV that there are many similarities between the cases they are investigating and the deaths of the two Indiana teens. However, she declined to release additional information.
Indiana State Police "have asked us not to speak on their case, so I'm not at liberty to elaborate on anything," Kirby told the news station.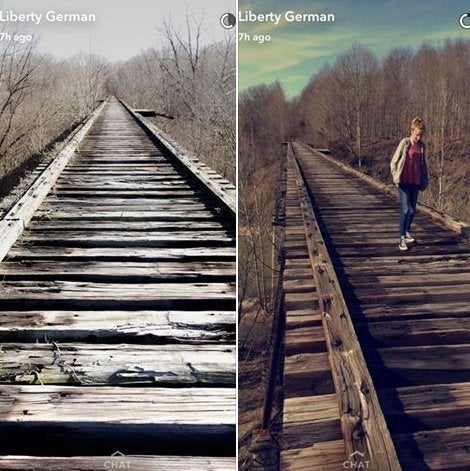 According to Sgt. Riley, it's too soon to tell if his agency will be able to link Nations to the teen's unsolved slayings.
"Please keep in mind the Indiana State Police has received more than a thousand photos of persons alleged to be similar in appearance to the composite sketch of the Delphi person of interest," Riley told HuffPost. "Each and every one of these tips are investigated for any potential connection to our case. We will give the same attention to the person arrested in Colorado, but right now there is nothing that definitively connects this person to our investigation."
Nations is being held at Colorado's Teller County Jail in lieu of a $2,000 bond. He is expected to appear in in Teller County District Court on Oct. 16.
Anyone with information is asked to contact Indiana state police at 765-567-2125.
CORRECTION: An earlier version of this story mistakenly misidentified the Colorado county where Daniel Nations was arrested.
BEFORE YOU GO