We live in an age where we "click and hope." We create profiles, upload resumes on LinkedIn, Indeed and Idealist and click submit and hope someone calls us for an interview. This new trend of job hunting dominates the way we look to secure employment.
"I felt I did everything I was "supposed" to do – I got the grades, completed a few internships, got involved in organizations and volunteered in the community. Why can't I find a job?"
This unfortunately is a common narrative and it's not our fault. According to the Millennials Job Report, "Millennials are the largest and most educated generation in the U.S., yet many millennials are faced with crushing levels of student debt and, with youth unemployment at 12.8%, they can't find good paying jobs or afford to start their own businesses." The statistics for African American millennials are at 15.8%, nearly quadruple the national rate of 4.3%.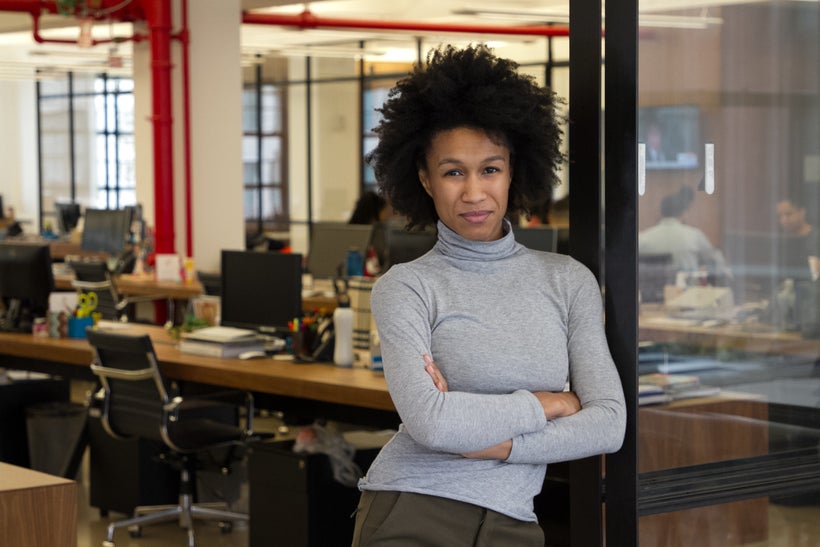 As I Googled articles about factors that led to these high unemployment, something immediately stood out: many articles placed the blame on the millennial generation instead of assessing the labor force's practices and processes behind hiring. We are in a technological age where applicant tracking systems (ATS) has taken control of the hiring process for many companies. In a matter of seconds, a quick computer scan can determine whether someone is qualified for the position they applied for based on keywords, grammar, and numbers and years used in their resume. Software systems like this, coupled with the lack of access and opportunities for jobs and internships lead to higher unemployment rates among Black millennials.

I graduated from Dillard University, a Historically Black College and University (HBCU) in New Orleans and seized every opportunity that came my way (and made sure I shared resources with others). Right before attending Yale for graduate school, I co-founded Jobs R 4 U as a part of my Blueprint for Social Justice through the Young People For (YP4) Fellowship. My goal was to eradicate violence in urban communities by providing people with the resources needed to find jobs. We held workshops, posted jobs on our social media accounts and even hosted job fairs to share with people the opportunities that existed, but we realize there was more we could do.
As Jobs R 4 U continued to grow, our team quickly realized how hosting these workshops and events were important, but helping people secure jobs was more important. Every time someone called, emailed or sent us a DM about finding a job, we realized that sharing links to jobs just wasn't enough. We decided to become more strategic and began developing relationship with employers to ensure they were not overlooking talented people of color.
We recognize and understand the complexities that exist in the process of securing a job, so on Labor Day 2017, we are launching a national campaign called HBCU 20x20.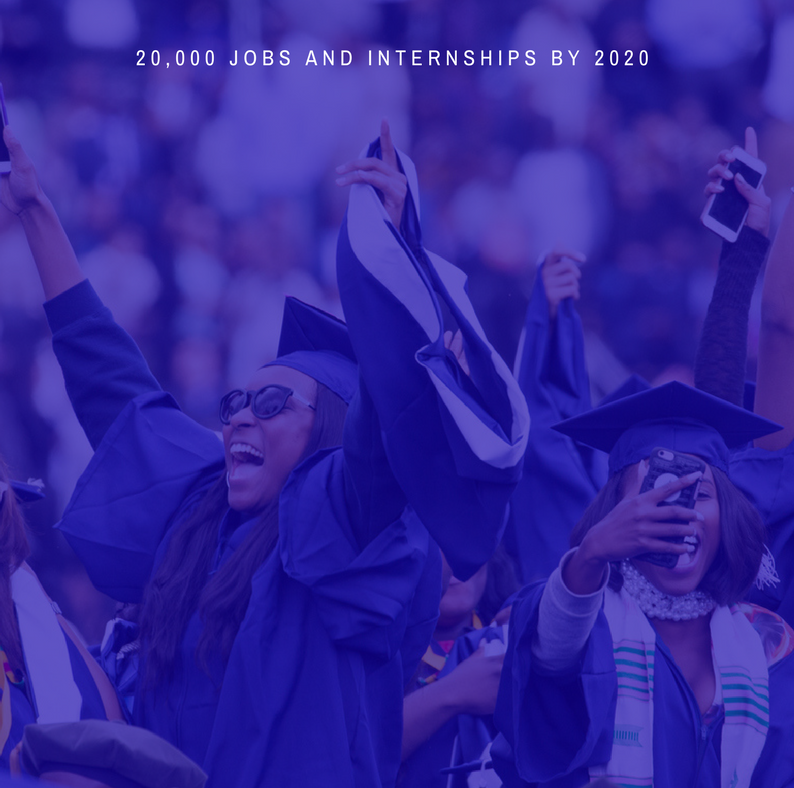 The goal of HBCU 20x20 is to directly place 20,000 students and graduates from Historically Black Colleges and Universities job and internship opportunities by the year 2020. We have established relationships with 20+ HBCUs We are embarking on a tour to host soft-skills workshops, in addition to career and internship fairs. We will create a direct talent pipeline between deserving students and graduates and the employers.
With the support of AT&T, the White House Initiative on HBCUs and PwC, we are working towards moving away from "clicking and hoping" being the dominate narrative so that "diversity & inclusion" becomes a reality. We truly believe we have a chance to change the landscape of the way companies hire Black millennials, and are ready to address the access, opportunity and employment gaps on multiple fronts.
This post was published on the now-closed HuffPost Contributor platform. Contributors control their own work and posted freely to our site. If you need to flag this entry as abusive,
send us an email
.