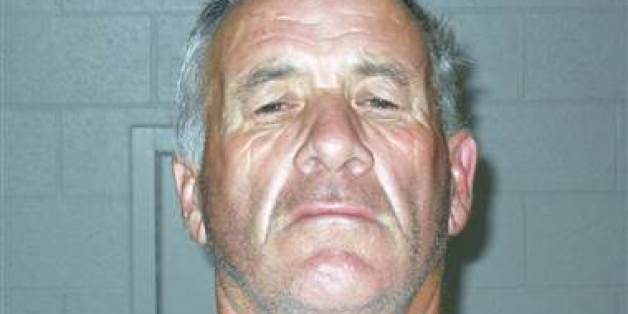 A body found last week stuffed in a metal drum didn't have a head or hands -- but police say Gerald Paul VanDyke died from an arrow to the heart.
Richard Alfred Houy, 68, of Cambridge Springs, Pa., was charged after the body was found less than a mile from his home on Friday, NBC News reports. Further DNA testing is needed to confirm that the body is indeed VanDyke's, but police are confident it's him.
On Sept. 14, 55-year-old VanDyke went missing. Houy reportedly admitted to killing him and dumping his body in a nearby creek. That said, the evidence found in a metal drum Friday flies in the face of his confession.
An autopsy found that the victim died as a result of a sharp hunting arrow that ruptured his aorta, authorities told NBC News Monday.
Investigators say VanDyke was the longtime boyfriend of Houy's daughter, Tina Skelton. At some point, Skelton reportedly told VanDyke that she wanted to end their relationship, and Houy admitted to killing VanDyke the same day. Skelton called authorities.
Houy is being held in a Crawford County jail without bond. His first hearing is scheduled for Oct. 10.
VanDyke's aunt told WICU that the family is stunned.
"Who would ever remove parts of the body?" she told the station. " It is one thing to get angry and kill someone. but to dismember him, that is about a low as you can get."
BEFORE YOU GO
PHOTO GALLERY
Infamous Serial Killers