Actor Heath Ledger's father, Kim Ledger, has nothing but warm wishes for his late son's former girlfriend, Michelle Williams.
"We are terribly happy, it is great," Kim Ledger said of Williams' nuptials with Mount Eerie musician Phil Elverum, according to the Sydney Morning Herald's The Goss.
The "Dawson's Creek" alum announced she secretly tied the knot with Elverum in a revealing Vanity Fair profile published last week, in which she also reflected on Ledger's 2008 death. Ledger and Williams' daughter, Matilda, now 12, was 2 when the acclaimed actor died from a mix of prescription drugs in New York City.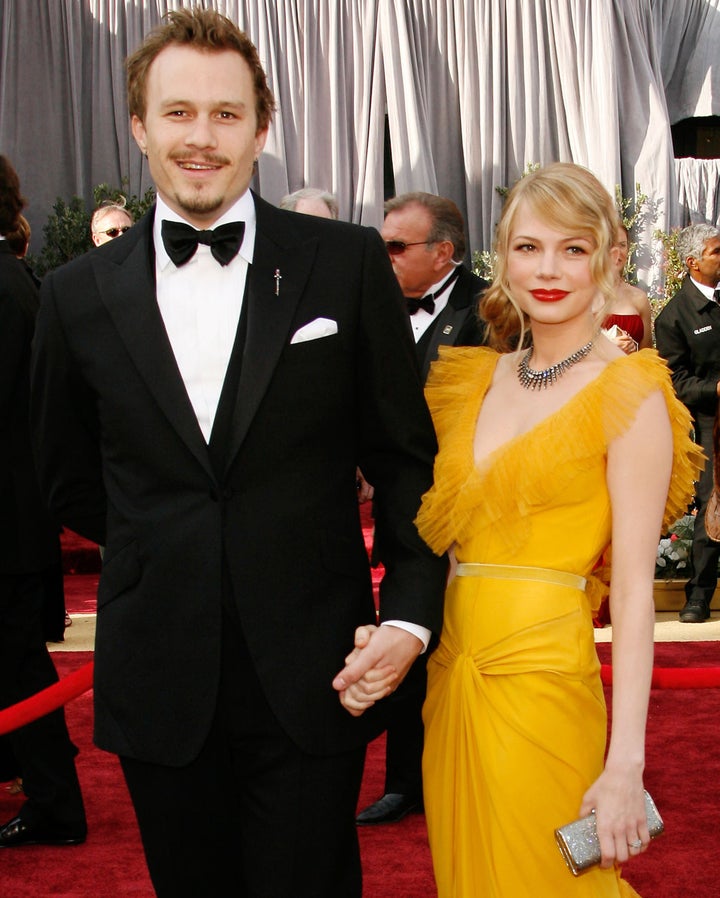 Kim Ledger didn't attend the intimate wedding ceremony for family and friends in the Adirondacks, which included Matilda and Elverum's daughter from a previous marriage, Agathe. But he said he has every intention of meeting Williams' new husband "soon."
"She's very private and I don't really like to make too many comments about her, but we are very happy" for her, he added. 
Williams and Ledger's family have reportedly remained close since his death. Kim Ledger called Williams an "integral part of our family" after it was revealed the actor's will had not been updated to reflect the birth of his daughter or his relationship with Williams. 
"They will be taken care of and that's how Heath would want it to be," Kim Ledger said in a statement at the time.
Williams, who rarely comments on her private life, said she was hesitant to open up about her "very sacred and very special" relationship with Elverum, but felt compelled to share her story in case it could help others. 
"I never gave up on love," she said of her life after Ledger's death. "I always say to Matilda, 'Your dad loved me before anybody thought I was talented, or pretty, or had nice clothes.'"
The "I Feel Pretty" star also offered some advice to all those searching for the kind of love she says she's found with Elverum, who makes her "feel free."
"Don't settle. Don't settle for something that feels like a prison, or is hard, or hurts you," she told Vanity Fair. "If it doesn't feel like love, it's not love."
BEFORE YOU GO
PHOTO GALLERY
Celebrity Photos