The leaves are changing, "Game of Thrones" is over and just when you had caught up on summer TV bingeing, a new crop of series is begging for your attention. 
As content ricochets across every corner of the internet, there is one thing that hasn't changed about television viewing in the last decade: fall TV. In the next few months, 20 new shows will premiere across ABC, NBC, FOX, CBS and The CW ― and that's not even counting the streaming or premium cable options ― from both new voices and the minds that brought you shows like "House," "Gossip Girl" and "Family Guy."
In fact, the season has already kicked off with "Marvel's Inhumans," which beat the rest to the punch with its first two episodes debuting in IMAX theaters weeks before it premieres on TV.  
Don't know what to watch? We've done the hard part for you with this guide through every show premiering this fall on network TV. Whether you're fiending for a reboot or revival (check and check), desperately in need of a laugh or on a hunt for your next obsession, we've got you covered.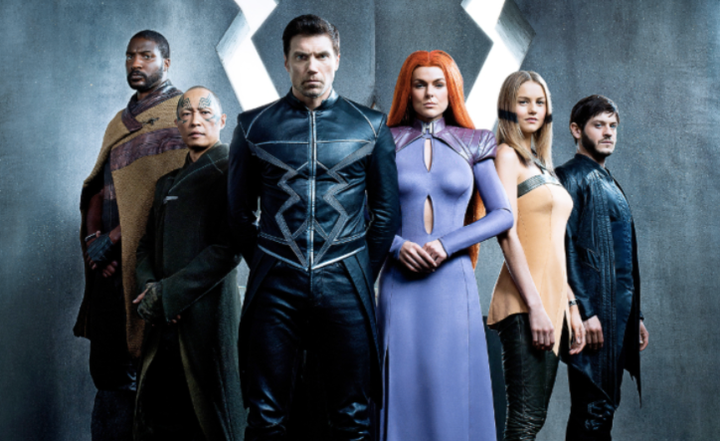 "Marvel's Inhumans" (Sept. 29) 
Even Ramsay Bolton will probably need more than 20 good men to save "Inhumans" from complete disaster. The newest series from Marvel, which tells the story of a superhuman race called the Inhumans, was getting dumped on since its first trailer. And unsavory reviews since then haven't helped. But at this point, the "Inhumans" press has gotten inhumane. At a TCAs panel, one of the actors reportedly joked that the line of questioning was making him feel like "Ben Affleck," referencing the Sad Affleck meme, which came about when Affleck and Henry Cavill were asked about bad reviews for "Batman v Superman."
In defense of "Inhumans," the series is still from Marvel, it stars Ramsay Bolton actor Iwan Rheon in another villainous role, and nothing is as bad as "Batman v Superman." But if for some reason it turns out the Inhumans stop fighting because all of their moms share the same name, which weirdly could happen since the "hero" and "villain" are brothers, we'll be the first ones to start playing "The Sound of Silence." ― Bill Bradley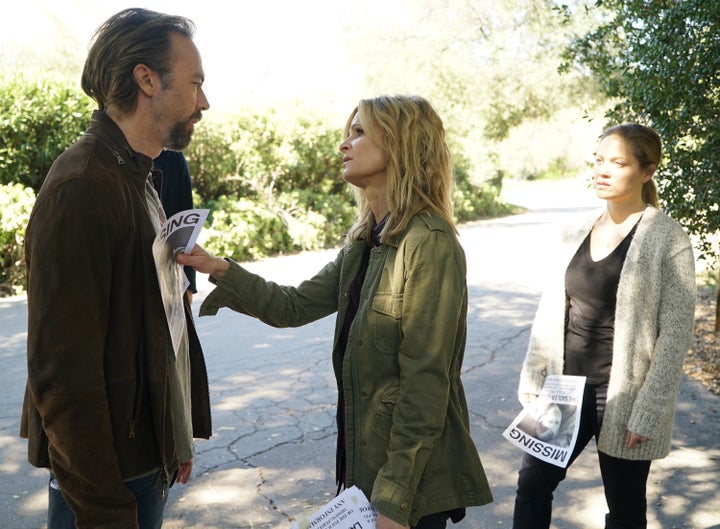 "Ten Days in the Valley" (Oct. 1) 
If you were a fan of "The Closer," then Kyra Sedgwick's new show will definitely pique your interest. The ABC series, debuting Oct. 1 at 10 p.m., is tackling the current crime obsession with this story, which follows single mom and overworked TV producer Jane (Sedgwick), whose daughter goes missing in the middle of the night. As she tries to uncover what actually happened, and deal with her upset estranged husband, Jane doesn't know what or who to trust as everything around her becomes a mystery. "Ten Days in the Valley" is definitely engaging, mixing family and our current media culture into a compelling thriller, but only time will tell if it can stay afloat and not push the limits of reality. ― Leigh Blickley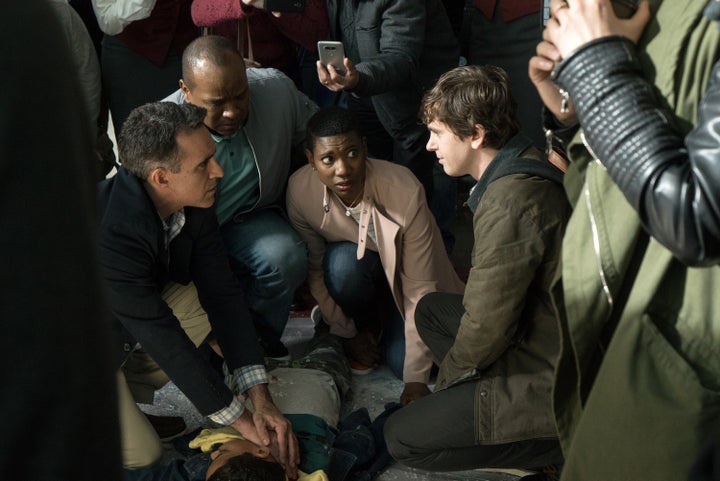 "The Good Doctor" (Sept. 25) 
Freddie Highmore stars as Dr. Shaun Murphy, a young surgeon named who has autism and Savant Syndrome, which essentially makes him a genius, in this drama brought to you by the creators of "House." He's able to identify things that many of his peers cant, but from the get-go, it's clear his journey to moving past the rank of resident will be met with challenges and criticisms from hospital executives who question his ability to practice medicine. Thanks to the show's use of medical textbook illustrations, viewers may even learn a thing or two. Viewers can also expect some graphic surgery scenes ― if you're squeamish, consider this a warning ― and if the pilot is any indication, this show might be a tearjerker. ― Julia Brucculieri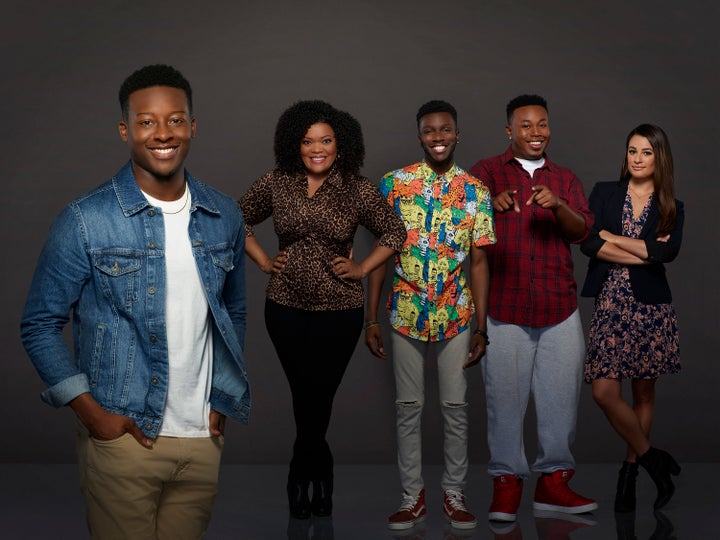 "The Mayor" (Oct. 3)
ABC's new comedy "The Mayor" is a political beacon of hope in a dark world. Working on the premise that running for office is the only way to get attention, up-and-coming rapper Courtney Rose (Brandon Micheal Hall) puts his name on the Mayoral ballot for his California hometown; his major opponent is a career politician who's out of touch with what the people want. When he wins, he realizes he has a duty to make the city he grew up in a better place — though its not without some bumps (and clever one-liners) along the way. Lea Michele plays a grown-up version of Rachel Berry with political savvy, Yvette Nicole Brown is warm and funny as Courtney's mother and moral compass, and Bernard David Jones and Marcel Spears play lovable and hilarious sidekicks. As long as the storylines don't err too saccharine, this one will be a safe bet for your fall TV slate, if only to keep an eye out for more Daveed Diggs, who acts as producer and is tragically only given scant scenes in the pilot. ― Jill Capewell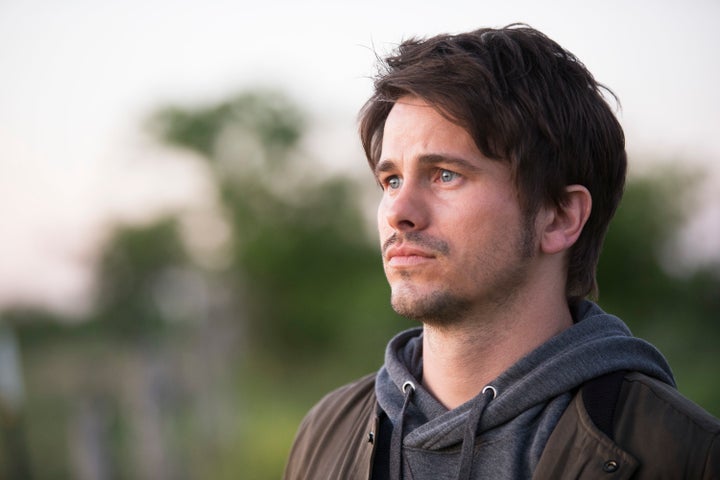 "Kevin (Probably) Saves The World" (Oct. 3) 
"Kevin (Probably)" is a lot of things at once: a comedy, a heartwarming drama, a high-concept fantasy, and even a religious show (it's been compared tonally to "Joan of Arcadia"). Kevin (Jason Ritter), a down-on-his-luck finance bro, moves in with his twin sister Amy (JoAnna Garcia Swisher), a recently widowed engineering professor and weapons analyst, and niece Reese (Chloe East). Kevin is a selfish, shallow guy who has prioritized sex, money, and prestige over being kind. But who better to save the Earth than a self-absorbed white man who needs to grow up? Maybe a self-absorbed white man with a mystical black woman to guide him through the process. 
When a meteorite strikes near Amy's remote home, it turns out to have been a vessel for Yvette (Kimberly Hebert Gregory), an angelic being sent by God to tell Kevin he's the only remaining righteous person in the world ― though he has some lessons to learn in being . The character of Yvette seems to fall firmly into the Magical Negro category, though the show's creators have preemptively assured audiences that they avoided the trope. The pilot contains some winning performances and genuinely funny and touching moments as Kevin tries to reconnect with his grieving teenage niece and his long-suffering sister, but in 2017 it's hard to believe we're gearing up to watch yet another mediocre white guy save the world. (Probably.) ― Claire Fallon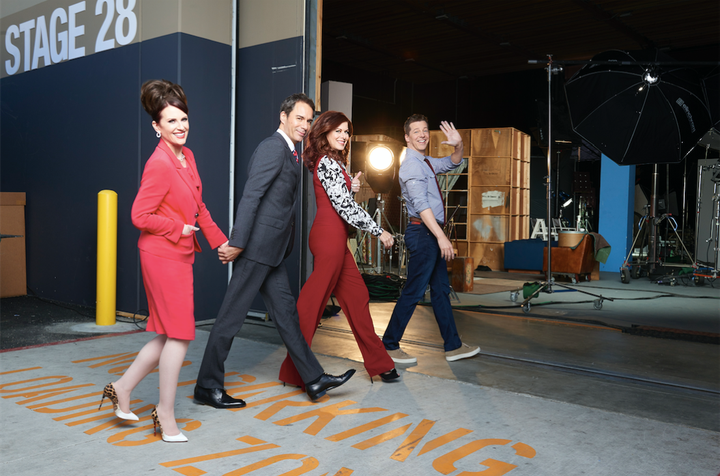 "Will & Grace" (Sept. 28)
Oh, honey. NBC has been keeping the opening episodes of the highly anticipated revival under lock and key, but judging from the trailers and the nine-minute short released before the election, "Will & Grace" is back and better than ever. The beloved sitcom returns this fall with its core four intact (and thankfully sans kids or significant others) after more than a decade since that seriously underwhelming series finale. Star Debra Messing has also promised that the ninth season will have evolved along with the community it represents, as what was once considered "groundbreaking" on network television is now relatively tame. Things have certainly changed in the years since we last saw the gang (Trump, dating apps, Netflix), so let's raise a martini glass in hopes that the revival is up for the challenge and keeps the laughs and the drinks flowing. ― Cole Delbyck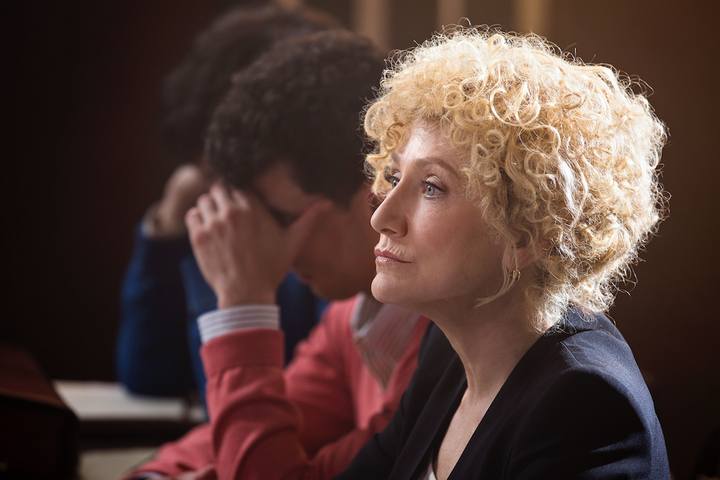 "Law & Order True Crime: The Menendez Murders‎" (Sept. 26)
Dick Wolf's decades-old empire is expanding with "Law & Order True Crime," the first series in an anthology-format show not unlike "American Crime Story." Season 1 (Wolf has already hinted at future "True Crime" subjects) revolves around Lyle and Erik Menendez, the brothers convicted of killing their mother and father in a televised trial that dominated headlines in the mid-1990s. Come for the promise of a crime drama as intense as "The People v. O.J. Simpson," stay for Edie Falco as Leslie Abramson, the Marcia Clark–esque legal hero longtime "L&O" fans will love. ― Katherine Brooks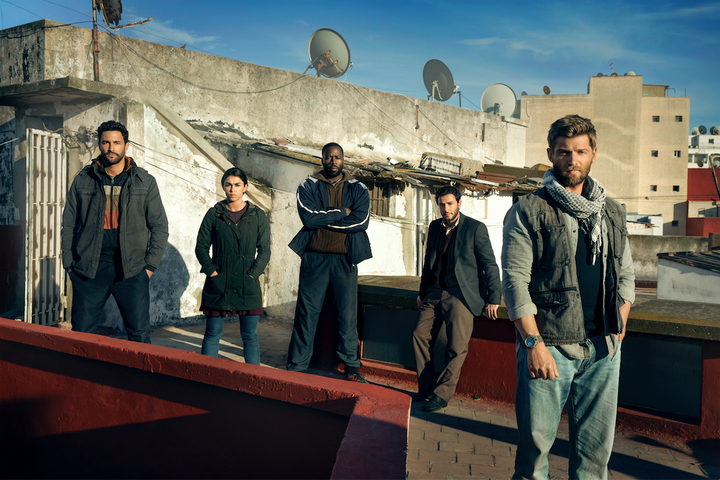 "The Brave" (Sept. 25) 
Attention, "Homeland" fans. There's a new show set to delve into the world of covert operations, and it's on network TV. NBC's "The Brave," premiering Sept. 25 at 10 p.m. ET, follows a group of men and women who go undercover for the government all over the world. Based in reality, the show takes viewers on authentic quests as the team of military heroes works together to complete various secret missions. Starring Anne Heche and Mike Vogel, "The Brave" is sure to please fans of "The Night Shift" while referencing the actual political world we live in. ― LB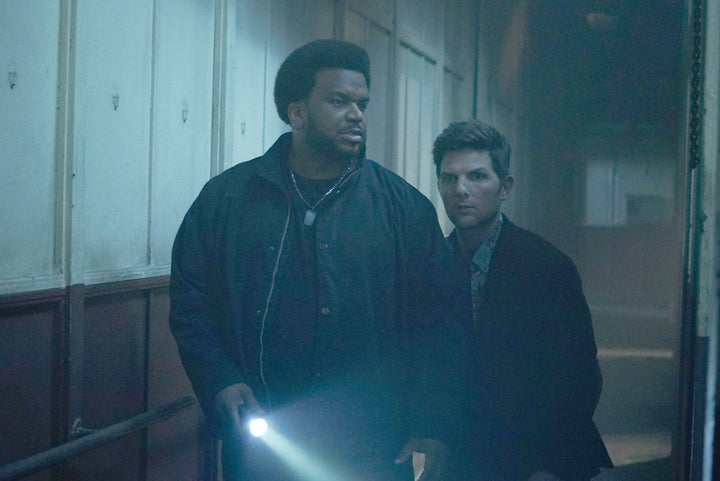 "Ghosted" (Oct. 1) 
As goofy as the special effects are in the first minute of the pilot, "Ghosted" offers enough promise as a fun, uncomplicated watch through the chemistry between its two leads Adam Scott and Craig Robinson. As Max, a disgraced professor who's lost everything after his wife's supposed abduction, and Leroy, a former LAPD detective reduced to a mall security cop, they form an odd couple pairing brought together to track down a missing paranormal-investigations agent. The show has more "Ghostbusters" vibes than spooky ones, and the more Scott and Robinson screen time we get, the better. ― JC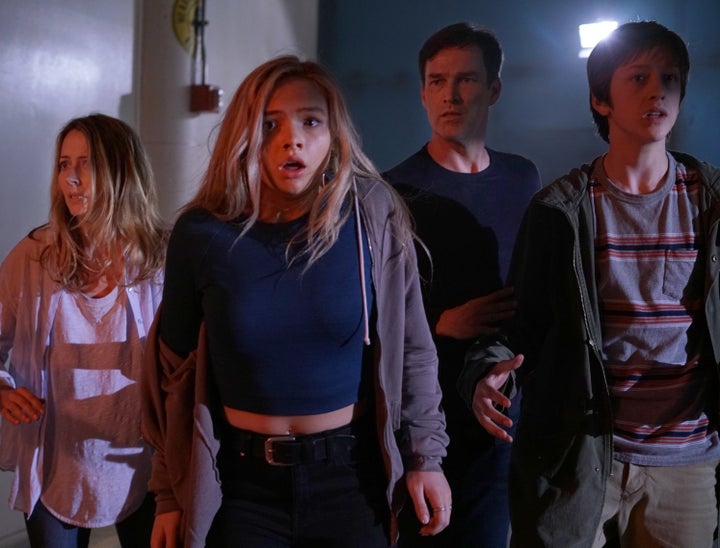 "The Gifted" (Oct. 2) 
If superheroes are your thing, then "The Gifted" is the best fall TV has to offer. The series brought to you from "Burn Notice" creator Matt Nix, is a fresh take on the lives of X-Men, because it effectively translates the sometimes lofty mythology into a family drama. The pilot is in good hands with Bryan Singer at the helm and anchored by strong performances from Stephen Moyer and Amy Acker as parents of two teenage children with mutant abilities. Hunted by a government agency, the family goes on the run within the first hour aided by an underground ring of mutants each with an impressive power of their own. The special effects are also top-notch, with a particularly cinematic sequence taking place at a high school dance that goes oh-so wrong. But what could make "Gifted" stand out from the crowd are the moments where the series draws deliberate parallels to real-life politics and the ways minority groups, like mutants, face oppression. You can expect a concentrated thrill ride without any filler, as Fox only ordered a 10-episode first season. Judging by the major cliffhanger at the end of the premiere, we'll definitely be sticking around. ― CD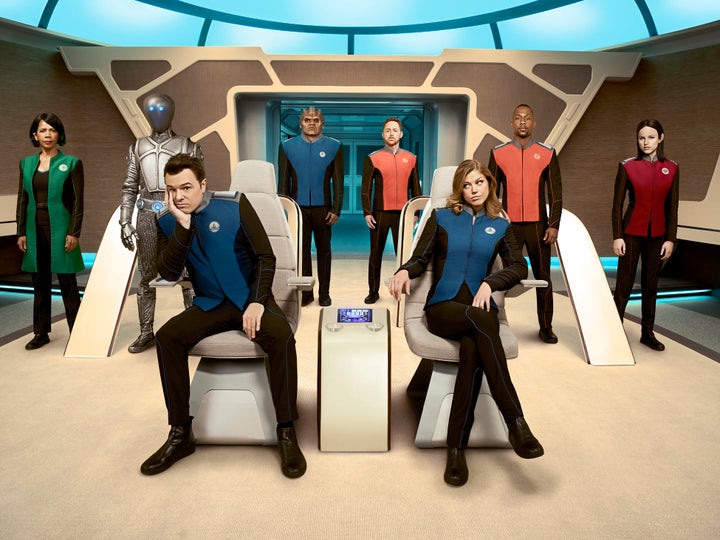 "The Orville" (Sept. 10)
"The Orville" asks, what if "Star Trek" were a comedy without many jokes? Seth MacFarlane created this sitcom about starship troopers exploring a conglomerate of planets striving to foster a peaceful galaxy some 400 years in the future. Given how much of science fiction relies on doom-and-gloom survival tropes, this is a refreshingly optimistic premise that suffers from a snoozy pilot written by MacFarlane, who also stars as the Orville's captain. It's clear that MacFarlane is going for something a bit more austere than his "Family Guy" sensibilities, which turns the first episode into a tonal conundrum. A character dramedy wrapped in a farcical visual feast filled with oddball aliens, "The Orville" could struggle with its hourlong format. That said, the interspecies creature humor is where the show shines, and the season's guest-star roster is lit: Charlize Theron, Holland Taylor, Simon Pegg, Jeffrey Tambor and Nick Frost are on tap to appear. ― Matt Jacobs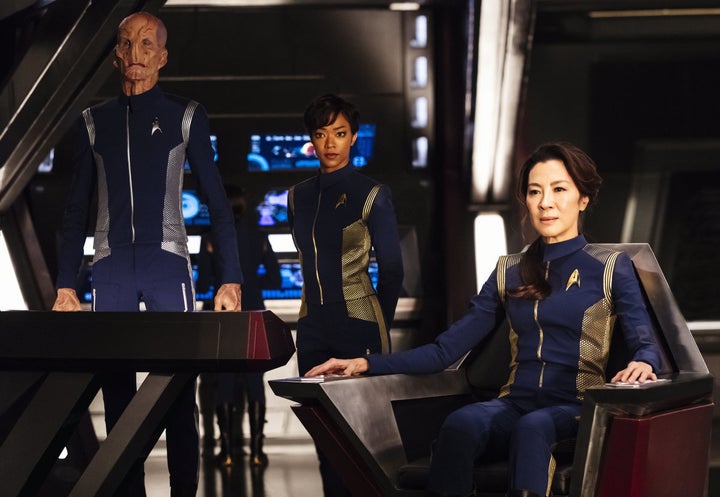 "Star Trek: Discovery" (Sept. 24) 
There's a lot of how-do-we-tell-a-new-story-without-violating-canon anxiety built into this series, but the show's focus on USS Shenzhou first officer Michael Burnham (played by Sonequa Martin-Green) ― the first human to attend the Vulcan Learning Center and Vulcan Science Academy ― is an exciting start. Michael isn't Shenzhou's captain (Michelle Yeoh as Philippa Georgiou is), so fans are getting a different kind of crew perspective, and, as a result, a different kind of crew dynamic. But in terms of vintage "Star Trek" charm, expect to see some Klingons, Spock's dad and general Starfleet chaos. ― KB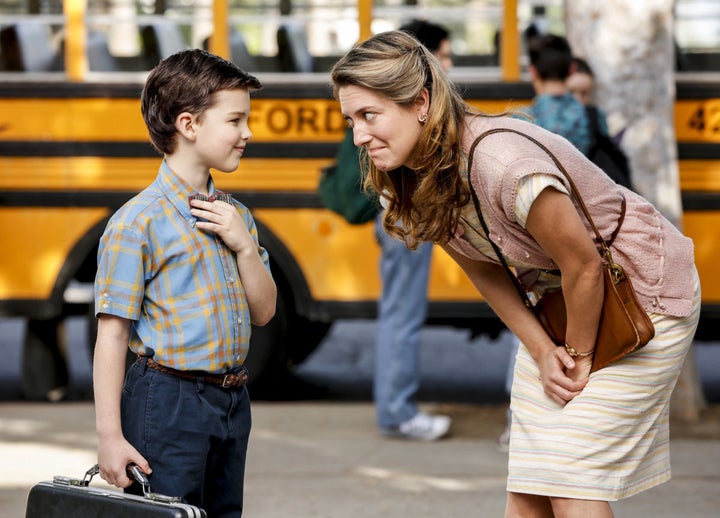 "Young Sheldon" (Sept. 25) 
While you were falling in love with precocious Iain Armitage on "Big Little Lies" ― he played Ziggy, the son of Shailene Woodley's character ― CBS gave the 9-year-old actor and amateur theater critic a huge boost: playing a young Sheldon Cooper on the "Big Bang Theory" spinoff titled, well, "Young Sheldon." The first Chuck Lorre show to exclude studio-audience laughter in favor of the more contemporary single-camera format, "Sheldon" marries the broad humor that made "Big Bang" a ratings juggernaut with an attempt at "Wonder Years"-esque charm. In some ways, it works. The cast is game, including Jim Parsons, who narrates as the elder Sheldon reflecting on his childhood. Armitage is a bright talent who displays a comedic knack in the pilot, but years of his brilliant, fussy, irritating kid-genius character sounds like a tiring prospect. This particular bang might not be quite as big. ― MJ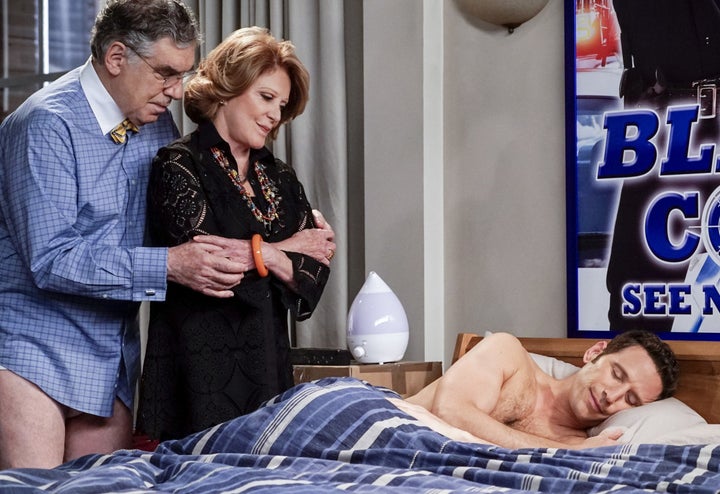 "9JKL" (Oct. 2) 
Mark Feuerstein is the brainchild behind the new CBS sitcom "9JKL," a series inspired by his own life. In it, Feuerstein plays Josh, a recently divorced Los Angeles-based actor whose TV show gets canceled. Sound familiar? Now he finds himself living back home in a New York City apartment smack dab between his overbearing parents and his competitive brother and wife. Filled with sexual humor and innuendos, the sitcom's pilot features some moments that might make you smile, even if the jokes aren't necessarily punchy enough to make you laugh out loud. With a solid cast that includes Elliot Gould, Liza Lapira, Linda Lavin and David Walton, "9JKL" (named after an apartment number) does showcase some potential. While not overly original, the fact that Feuerstein and his real-life wife, Dana Klein, are behind the scenes as writers and producers, there's opportunity for some interesting storylines to unfold. Josh's relationship with his Jewish parents, for example, are relatable on a few levels and may move the storyline forward. If you happen to be looking for a new family comedy, this is a solid choice. If you're over the formulaic TV sitcom about family and relationships, then you'll want to skip. Either way, it seems like CBS is banking on "9JKL" to succeed, giving it the lucky initial lead-in from "The Big Bang Theory." ― Lauren Moraski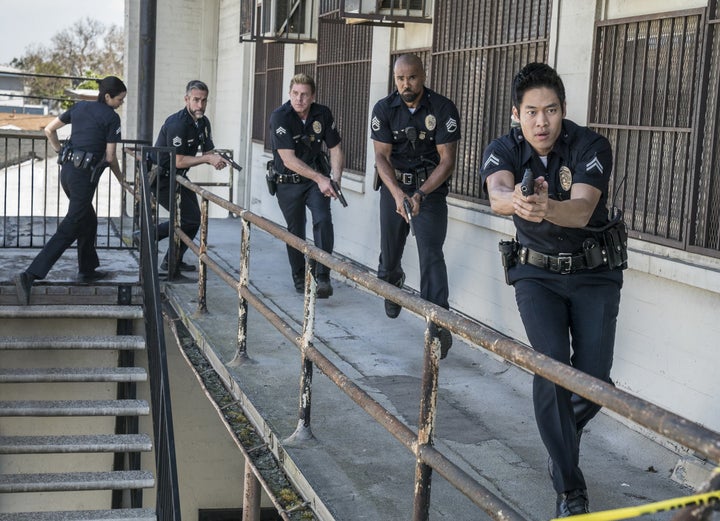 "S.W.A.T." (Nov. 2) 
While machismo seems to rule primetime this fall, Shemar Moore's character on "S.W.A.T." would likely have a problem with that. In this reboot, Moore stars as a member of the LAPD's elite police force, Daniel "Hondo" Harrelson, newly promoted to head up a specialized tactical unit after a civilian is mistakenly shot during a crisis. A reluctant leader, Hondo is tasked with leading the heavily armored police force in present-day America, where the militarization of law enforcement and officers' relationships with communities of color have been subject to stern criticism — particularly in Los Angeles. Those facts are not lost on "S.W.A.T.," and not 20 minutes go by in the pilot before we've witnessed its star encounter a string of socially relevant quandaries: Hondo slams his boss over promoting him for the optics, he scolds a new, white team member for making light of violent tactics, and he's reminded by an elder that the black community is hurting. Like any cop show, a new crisis each week will likely keep stakes high as Hondo attempts to bridge the divide between between police and the people they try to protect. ― Sara Boboltz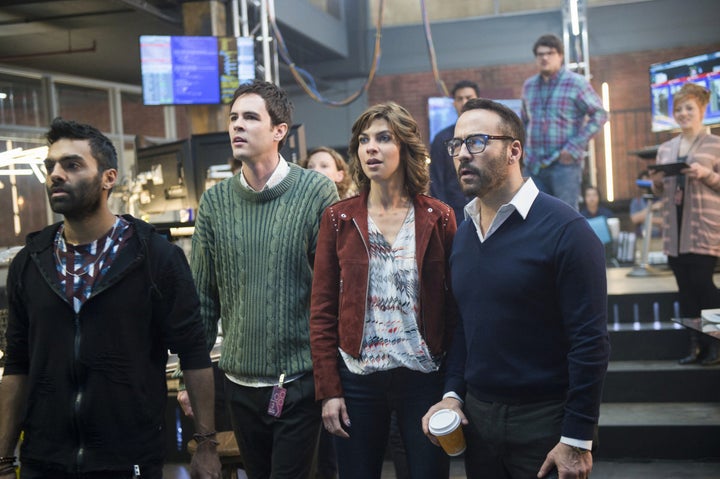 "Wisdom of the Crowd" (Oct. 1) 
"Wisdom of the Crowd" stars Jeremy Piven stars as tech innovator Jeffrey Tanner, who creates a crowd-sourcing app he thinks could help solve his daughter's murder and, on a greater scale, "revolutionize crime solving." Sounds like an interesting concept, but it actually gets off to a pretty boring start. The pilot moved quickly, resolving conflicts with very little explanation. Because of that, viewers may be left with little desire to continue onto the second episode. Not even the cliffhanger ending was all that enticing, but if crime stories and mysteries are you're thing, you might consider giving "Wisdom of the Crowd" a chance. ― JB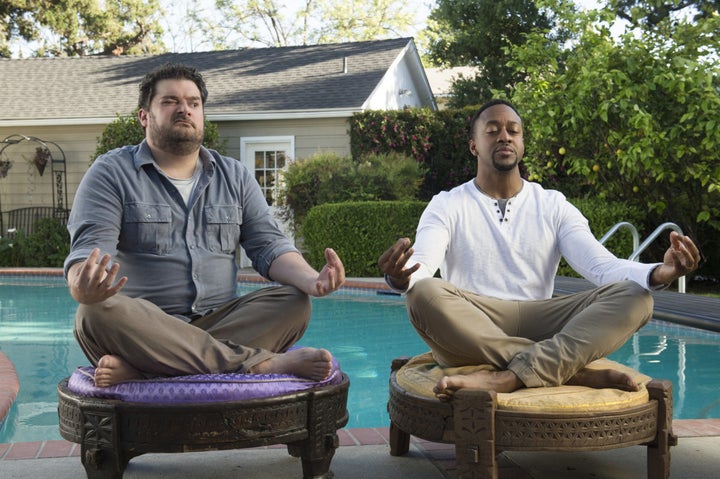 "Me Myself & I" (Sept. 25) 

"Me Myself & I" tries to reinvent "This Is Us" as a sitcom starring Bobby Moynihan as a Rube Goldberg-esque inventor. Jack Dylan Grazer, Moynihan and John Larroquette play ambitious entrepreneur and Chicago Bulls superfan Alex Riley at 14, 40, and 65, at three pivotal moments in his life: when his mom remarries and relocates them to L.A., when he gets divorced, and when he suffers a heart attack. As a sitcom, "Me Myself & I" seems to lean more life-affirming than slapstick. The pilot seems to have been filmed through a gauzy Hallmark filter ― at 65, Alex thinks of his youthful crush, Nori, as "the love of his life" despite having shared little more than an adolescent infatuation with her, he's wound up so successful that his friend and C.F.O Darryl (Jaleel White) has retired to the Caribbean, and his daughter has become the general manager of his favorite team, the Bulls. Hopefully the female characters, initially set up as either ditzy moms, evil ex-wives or doting daughters, will be fleshed out in future episodes. Despite the high-concept premise, the show seems to offer pretty standard-issue family sitcom chuckles (and occasional tears); if it leans away from worn-out gender tropes, it could become a more fulfilling watch. ― CF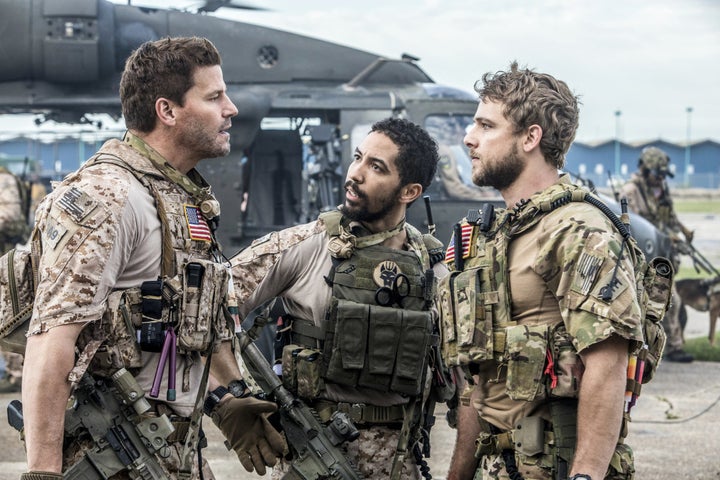 "SEAL Team" (Sept. 27) 
With "Bones" laid to rest after 12 seasons, David Boreanaz has moved his Captain America schtick a couple channels over to CBS's action-drama "SEAL Team." Boreanaz stars as Jason Hayes, leader of the Navy's special-ops team that also serves as the focal point in another brand-new network TV show this fall, NBC's "The Brave." "SEAL Team" bills itself as a show about the human beings behind the heart-pumping overseas missions to fight Islamic extremists — people who need to make a kids' choir performance so the mother of their children eases up on her nagging. But the pilot, at least, is not short on gunfire set to hard rock. It also introduces viewers to a central conflict: A past mission that went terribly wrong. Now, with a brash new kid in the mix, Hayes is forced to lead despite his own self-doubt. Although the casting of "SEAL Team" is progressive — Hayes's team is female as well as male, and black as well as white — Hayes represents a traditional morality most obvious in his conservative Catholic community, where at least one member disapproves of "those gender-neutral people I've been hearing about." ― SB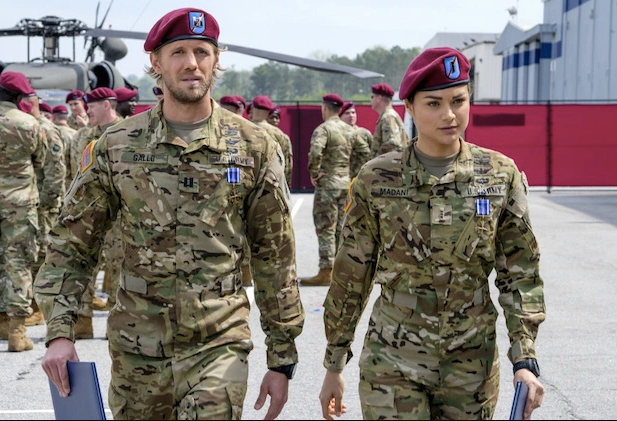 "Valor" (Oct. 9) 
Well, this is overly long and predictably mediocre in terms of writing, acting and special effects, but if you're in to watching military-themed cliches such as a ripped Matthew McConaughey-type yell "hooah!" while f*cking a blond librarian ― this could be fun for you. There are interesting ― if shakily handled ― components, such as a reexamination of Bowe Bergdahl's captivity experience, the failing treatment for PTSD and the extra rough time females have in the military. But do you have hours upon hours of your life to be taught a surface level take on all those? ― Todd Van Luling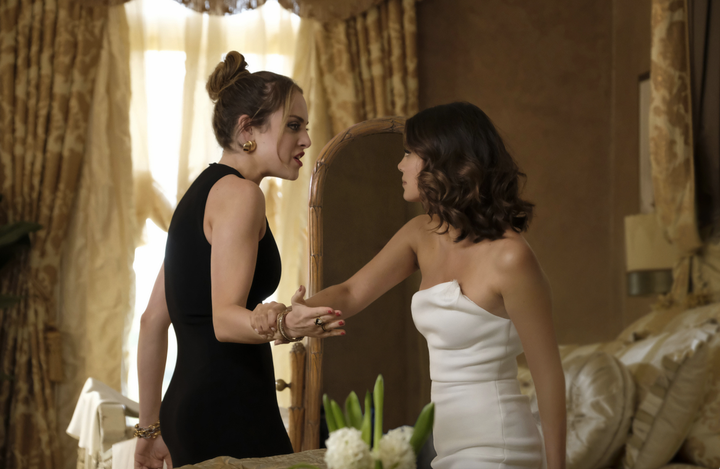 "Dynasty" (Oct. 11) 
Shoulder pads are, like, so 1985. After rebooting "90210" and "Melrose Place" to diminishing returns (never forget Ashlee Simpson's short-lived acting career), the CW is taking another stab at the nostalgia game by rebooting the iconic soap opera. Except, aside from the Carrington family name and some scant character tropes, the series is completely CW-ified, and not in a good way. Instead of using the 1981 series as a jumping off point into new and exciting pastures à la "Riverdale," "Dynasty" comes off as seriously uninspired, failing to capture the bitch-slapping magic that made the original so great. Leads Elizabeth Gillies and Nathalie Kelley do what they can as warring step-daughter and mother, but if somebody doesn't get pushed in a pool by November sweeps, we want our money back. Lord knows the Carringtons, with their private jets, couture gowns and oil fortune, don't need it. ― CD 
BEFORE YOU GO
PHOTO GALLERY
Fall TV Preview