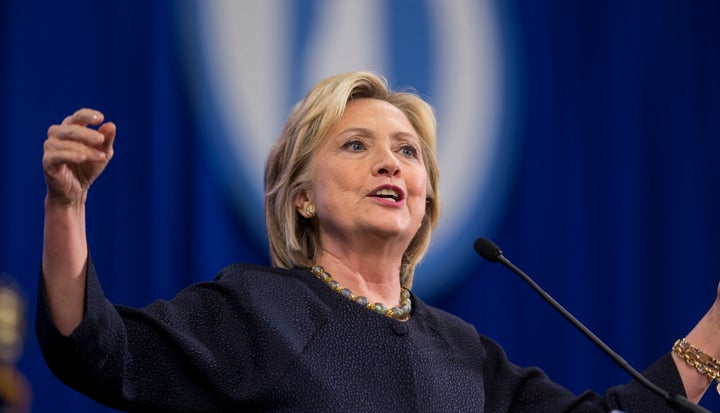 WASHINGTON -- Democratic presidential candidate Hillary Clinton said Sunday that she had "no interest" in running negative television ads against her main rival for the nomination, Sen. Bernie Sanders (I-Vt.). 
CBS News' "Face the Nation" host John Dickerson had asked Clinton whether she would pledge to refrain from running such ads. 
"I want this to be about ideas and about policies," she said. "I know Bernie. I respect his enthusiastic and intense advocacy of his ideas. That's what I want this campaign to be about, and I hope people who support me respect that." 
For Clinton, it was a rare mention of Sanders' name. In the past, she has consistently avoided uttering his name when asked whether he posed a serious threat to her candidacy. She has suggested she would draw contrasts between herself and Sanders during the first Democratic presidential debate in October, and has stuck to criticizing her Republican counterparts. 
Clinton's comments came after a super PAC closely affiliated with her campaign, called Correct the Record, sent an email to The Huffington Post last week making comparisons between Sanders and some of the more controversial comments made by Jeremy Corbyn, the new leader of the United Kingdom's Labour Party, in order to suggest that Sanders is too extreme to win the nomination. 
Clinton also told Dickerson that her campaign was not preparing for Vice President Joe Biden to enter the primary. She leads Sanders nationally, but he is at the top of polls of voters in Iowa and New Hampshire, which are the first two states to hold caucuses and primaries.