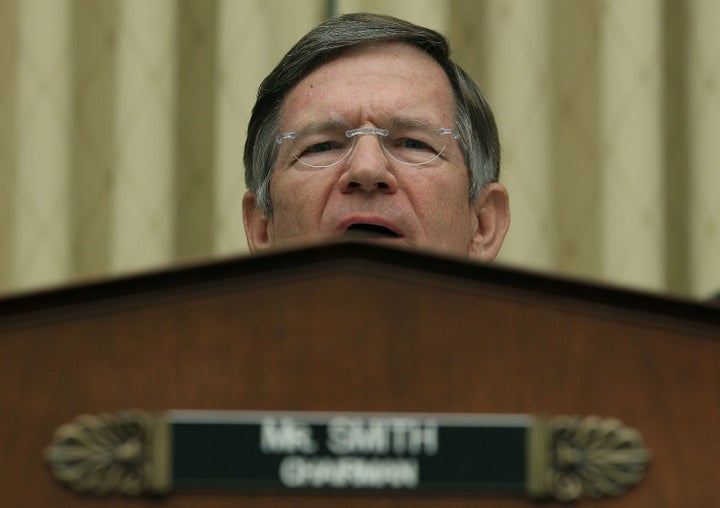 The House of Representatives' Science Committee sent out a Twitter message Thursday afternoon that appears to mock "climate alarmists," an odd and disconcerting move considering the group is tasked with overseeing the government's role in scientific research.
The tweet linked to an article posted on hyper-conservative Breitbart News, which points to the oft-used and completely incorrect assumption that because it's getting cold out (i.e. winter) the climate can't be changing.
As NASA points out ― ironically a group the Science Committee oversees ― weather and climate are two vastly different things: "Weather is what conditions of the atmosphere are over a short period of time, and climate is how the atmosphere 'behaves' over relatively long periods of time. When we talk about climate change, we talk about changes in long-term averages of daily weather."
But even if the House committee were just looking at weather, November was actually particularly warm. Mashable's Andrew Freedman reports that the ratio of record highs to record lows was a staggering 51-to-1 last month, and 2016 is already expected to be the warmest year in recorded history.
Climate scientists took to Twitter to lambast the tweet, as did an apparently livid Sen. Bernie Sanders (I-Vt.).
The Huffington Post has reached out to Smith to see if he has access to the House's Twitter account.
Rep. Eddie Bernice Johnson (D-Texas), the ranking member of the committee, said the tweet was "par for the course" when it comes to the majority's actions in Congress.
"They attempted to intimidate NOAA's scientists over climate change research results that they didn't like, put forth a NASA bill that gutted Earth science, and continuously attacked any effort on the part of the Administration to deal with climate change," Johnson said in a statement to HuffPost. "This is all while those of us in the Minority have continuously sounded the drumbeat on the reality of climate change and the need for investments in clean energy technologies and climate change research and mitigation."
BEFORE YOU GO
PHOTO GALLERY
Donald Trump's Environment Guy Doesn't Believe In Climate Change