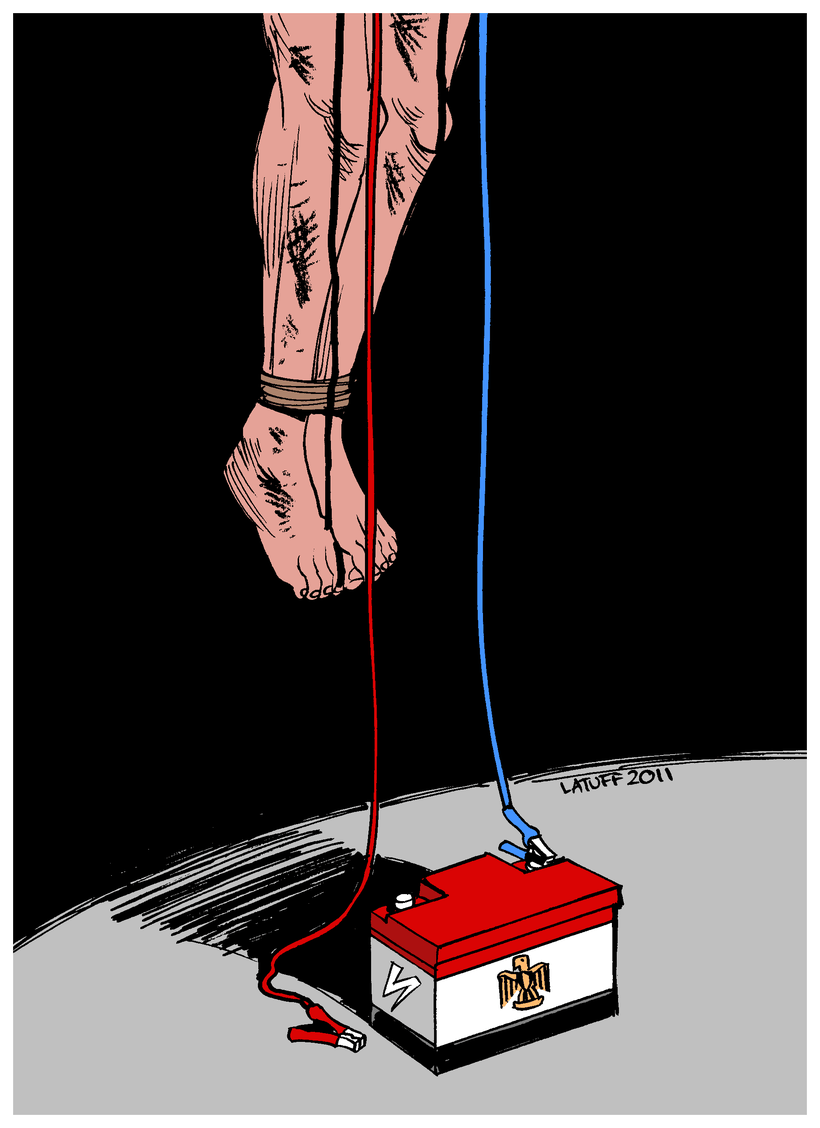 Republican Congressman French Hill of Arkansas introduced a resolution this week about attacks on Egypt's Coptic Christians. Joined so far by a bipartisan group of five others members of the U.S. Congress on the resolution, Hill says that during a trip to Egypt this year he "repeatedly heard about the plight of the Coptic Christians in Egypt."
The resolution notes that "Coptic Christians face severe discrimination in both public and private employment, including senior levels in the intelligence, defense, foreign affairs, and security departments," and that "systemic bigotry and longstanding sectarian divisions have reinforced the Coptic Christians' status as second class citizens."
He adds that "Copts have been victims of numerous terrorist attacks by groups like ISIS." Various extremist groups and individuals have killed Christians in Egypt this year. ISIS murdered 29 pilgrims in an attack near Minya in May.
According to former prisoners the treatment of detainees in Egypt's jails is fueling support for the terrorist organization. ISIS itself says prison abuse encourages the hatred of Christians.
The September 2017 edition of ISIS's official magazine Rumiyah carries an interview with someone it claims is the head of ISIS in Egypt. "The army and the police ... as is their habit, practice cruelty and transgression, by way of killing, detainment, and abuse after every operation, in order to appease their leaders in the government," he says. "This makes some people even more fed up and increases their hatred for the Christians ... despite the fact that this cruelty has a positive outcome for [ISIS] ... and a negative outcome for...the Christians, they can't abstain from practicing it."
Irishman Ibrahim Halawa was released from prison in Egypt in October this year after being wrongfully jailed for four years. He has no doubt that ISIS is exploiting the torture and mistreatment routine in Egypt's prisons.
"In the beginning, no one had even heard of [ISIS], but by the time I left, maybe 20 percent were openly supporting their ideas," he said. "It could have been just talk - many of them were engineers, students and doctors who just wanted to get home to their families - but after all those years of being in jail with no explanation, many wanted revenge."
This all supports what I've heard from former prisoners in Egypt. A human rights activist who spent some time in jail told me how vulnerable prisoners are "easy prey for ISIS. The older guys are sort of immune to what ISIS says, but for the younger ones it's a powerful appeal," he said. "Many in the cells with me had been given electric shocks in their mouth or on their genitals, or benzine put on their skin and set alight with the electric shock baton...After prisoners had been tortured, they were more open to hearing from ISIS." Another said "Prison has really become a breeding ground for extremists. It has become a school for crime and terrorism."
Ending abuse in Egypt's prisons won't in itself defeat ISIS but it would help. So would allowing peaceful avenues of political dissent to open up. Hill's resolution recognizes that other groups apart from ISIS are attacking Copts, and includes other, broader concerns about Egypt, including how "civil society institutions, women rights organizations, and national and foreign NGOs have been shut down or their activities severely curtailed, and journalists, thinkers, and dissenters have been silenced or imprisoned."
In August this year the Trump administration announced it would withhold almost $95 million in aid to Egypt, and suspend another $195 million until there is progress on key priorities. These should include a stop to prison abuse that fuels extremism, the creation of real space for peaceful political dissent and, as the new Congressional resolution states, to "end the marginalization of Copts in Egyptian society."
This post was published on the now-closed HuffPost Contributor platform. Contributors control their own work and posted freely to our site. If you need to flag this entry as abusive,
send us an email
.