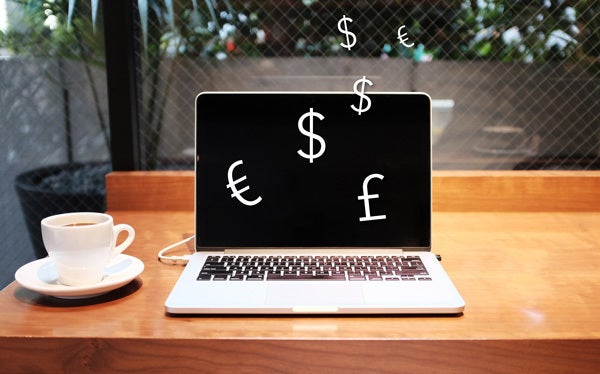 A website in 2017 should cost somewhere between $2,000 and $30,000. It's a broad range, however, there are a handful of factors that affect the total cost and can help you narrow down what your investment will be. You can start by breaking down website costs into 4 major components; number of pages, complexity, content sourcing and CMS. Read more about what each of these website components entails below.
Website Cost Factors : 2017
1. NUMBER OF PAGES ON YOUR WEBSITE
The number of individual pages on your site is one easy way to determine cost. Each page requires time to build and customize. Additionally, those pages have to be organized in the navigation in a way that makes sense and is easy for the site visitor to navigate. The more pages you have on your website, the more time consuming this process can be therefore driving your cost up.
Below is a general guide for how many pages you should expect for each level of website.
Single/Landing Page: 1 page (this type of website design should be considered carefully as it is not ideal for all brands)
Basic Website: 2-5 pages
Moderate Website: 6-15 pages
Advanced Website: 15+
2. COMPLEXITY OF THE WEBSITE
How complex will your website need to be? This can be difficult to answer for someone who is unfamiliar with custom coding (HTML, Javascript, CSS). But you can think of it in terms of how unique your website will be. The more unique and customized, the more you'll need to invest. You should also be conscious of what is considered 'best practice' or standard practice for websites in 2017 regardless of the level of site you require.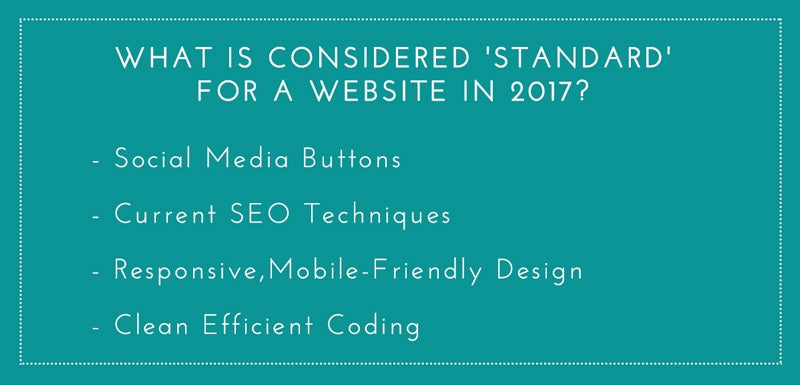 Will you be supplying your own words and images for the website or do you need help? When budget is not limitless, a professional within your own business produce the written content. If you're looking to have someone else do the writing, be cautious. Not all web designers have a background in copywriting, so ask the right questions.
Photography can go a couple of ways; the most expensive of which is hiring a professional photographer. Alternatively, you can have the web designer provide the photos for your site from stock photography databases. Don't be scared off by this. Good web designers will have a wide range of affordable ($3-20 per image) photos that don't look 'generic'.
The worst thing you can do? Reuse the same photos you've been using for 7+ years. If you're investing in a new website make sure you update your images as well. Images are one of the most important elements of your new website.
4. CMS (CONTENT MANAGEMENT SYSTEM)
This is the system 'behind the curtains' where you can input and edit information on your website. Many web design agencies have proprietary CMS systems that they have built themselves. Ask if it is something that you will be able to easily learn and use after the site is complete.
You shouldn't have to rely on a design agency to make every small edit to your site in the future unless you want to.
Some freelancers, like me, will use a pre-built globally reputable CMS which is super easy to learn, intuitive and easy to teach in the handover to clients when the website is done. Make sure you request a 'hand-off guide' which walks you through all the basics of maintaining and editing your websites so you don't become dependent on the designer. Think carefully about what will work best for your business after the website is complete.
QUESTIONS TO ASK A WEB DESIGN AGENCY OR FREELANCER
Print out a checklist (like this one) to take along while you're vetting web design freelancers and/or agencies as a good basis for asking the right questions. Always go in to an investment prepared with some research under your belt.
This post was published on the now-closed HuffPost Contributor platform. Contributors control their own work and posted freely to our site. If you need to flag this entry as abusive,
send us an email
.