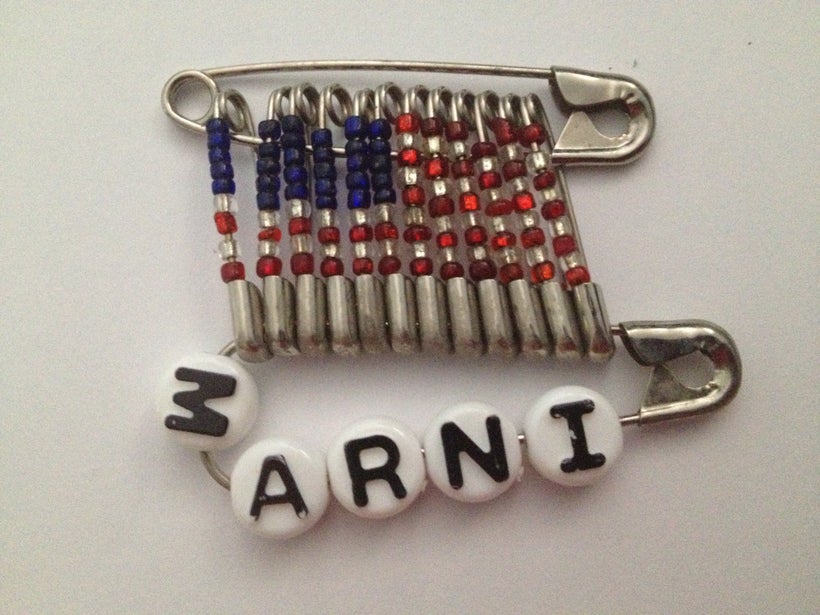 Fifteen years ago, on September 11, 2001, the world came to a screeching halt. Terrorists had hijacked American passenger planes. They had crashed them into the World Trade Center, the Pentagon, and a field in Shanksville, PA. On that same day, my own life began changing as well. I began working on becoming a stronger, more sentimental and positive person.
On one of the most horrific days in our history, I realized that I couldn't continue living the way I was. I didn't want my children living in the environment we were in. Something had to change because I didn't want to live in a negative way any longer. We had too much of that from the world in which we live.
Fifteen years later, I am a much stronger person because of what I have experienced. I am more positive because I try my best to keep the negativity out or, at least, a bare minimum. I am more sentimental because I hold those people or things that are dear to me close to my heart.
On 9/11, I was an English teacher at a nearby high school. Our school day started out different than normal. The sophomores were taking ISTEP in the building. The rest of the students were doing community service projects outside of the building. A colleague told me about a plane crashing into the first tower of the World Trade Center. All I could think was how it was an accident until I learned about the second tower. I then realized it was something more.
Through a Rick Springfield emailing list, I had met a fellow fan who also became a friend to all of us. Marni Pont O'Doherty, 31, was among the 3,000 who perished that day. She was a bank analyst at Keefe, Bruyette & Woods and worked on the 89th floor in the second tower. Every year those Rick Springfield fans who knew Marni share our stories about her.
I always share the story about how she made sure I got a copy of Rick's latest CD. I was a stay-at-home mom at the time and couldn't afford the CD. Marni had won the CD in a bet with another fan, and she wanted me to have it. I also share the story of taking Marni's video idea for Rick's song, "Free," to him when I met him after a concert. She was so excited that I could do that for her.
Marni's death made me realize life is too short to be negative. I realized I couldn't be in a marriage that made me feel disrespected and unappreciated. I began standing up for myself to makes changes. When I came upon a wall, I filed for divorce a little over a year later. Deep down I knew the divorce would be a battle, but it was a battle I was willing to fight. The battle lasted longer than I thought it would, but I am a much stronger person now. I am the person you see before you now, all these years later.
Over the last fifteen years since 9/11, I have tried to be the best single mom I can be to my two children. I have had my struggles, but I have tried not to let the little things bother me. I have learned to focus on my family because you just never know what will happen. I want to enjoy my time with my family while I can because I have seen lives change in an instant. I cherish the memories that I have created and the ones I hope to create.
This post was published on the now-closed HuffPost Contributor platform. Contributors control their own work and posted freely to our site. If you need to flag this entry as abusive,
send us an email
.