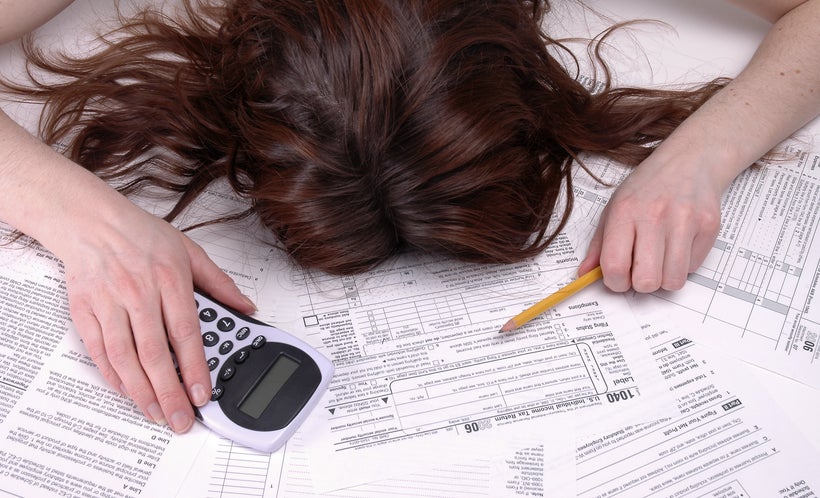 Most of us are familiar with the infamous Benjamin Franklin quote: "In this world nothing can be said to be certain, except death and taxes."
The more than two-hundred year-old sentiment rings true, to date, and both subjects provoke the same ominous feelings as they did centuries ago (except briefly in the aftermath of Meet Joe Black when death conjured images of Brad Pitt).
There's not much more anxiety-provoking than the thought of our mortality, or a phone call from the IRS. Fortunately for us, technology is shaping the future of death and taxes, making these aversive subjects slightly less daunting.
Fintech is Changing the Way We Purchase Life Insurance
"Life insurance — and insurtech, specifically — is emerging as a key focus and area of opportunity in the fintech world," says Yaron Ben-Zvi, founder of Haven Life. "In order for the financial services industry to meet the expectations of our on-demand economy, companies need to increasingly seek out new technologies that further streamline processes for applying, purchasing and managing products."
Haven Life is the first insurtech pioneer to enable individuals to buy a fully-underwritten policy completely online and with no medical exam. Consumers can go to their website and, within twenty minutes, see how much they need, apply for a policy, and get a decision.
According to Ben-Zvi, not only does the technology streamline the process for buyers, but the added convenience comes at no extra cost to policyholders.
"Particularly within the life insurance industry, launching an algorithmic underwriting platform gives insurers the ability to not only drastically improve the customer's purchasing experience, but to also reduce error and costs to issue a policy."
Moving forward, Ben-Zvi predicts that advances in financial technology will reshape the relationships insurers have with customers.
"First, it will make it easy to interact through any channel and at any time, often through layers of artificial intelligence," says Ben-Zvi. "Perhaps more interestingly, it will also create opportunities for new on-demand products that may provide protection for short durations or unique situations at the click of a button."
Artificial Intelligence is Improving the Tax Experience
"Artificial Intelligence and cloud accounting are changing the role of accountants," says Lee Reams, CEO of Taxbuzz. "Progressive accountants are now more virtual CFOs than number crunchers."
Taxbuzz uses technology to analyze and rank the best tax and accounting professionals. A matchmaker for taxpayers and tax professionals, it's like a dating site for keeping your money straight.
With keyword searches and individual biographies for tax professionals by region, they make it possible to find the best qualified tax professionals for any given situation. So, for example, if a taxpayer seeks a local professional that specializes in small business and is fluent in Spanish, she may only be a few clicks away.
The demand for these types of services is undeniable. In 2016, Taxbuzz's website had 1.23 million unique visitors and was named Best Accounting Blog of 2016 by FitSmallBusiness.
Thanks to algorithms that deliver content to consumer tastes, we expect everything to be tailored to us. From our Netflix profiles to our box subscriptions, industries are vying to offer the customization and ease we crave.
Death and taxes aren't exempt.
This post was published on the now-closed HuffPost Contributor platform. Contributors control their own work and posted freely to our site. If you need to flag this entry as abusive,
send us an email
.