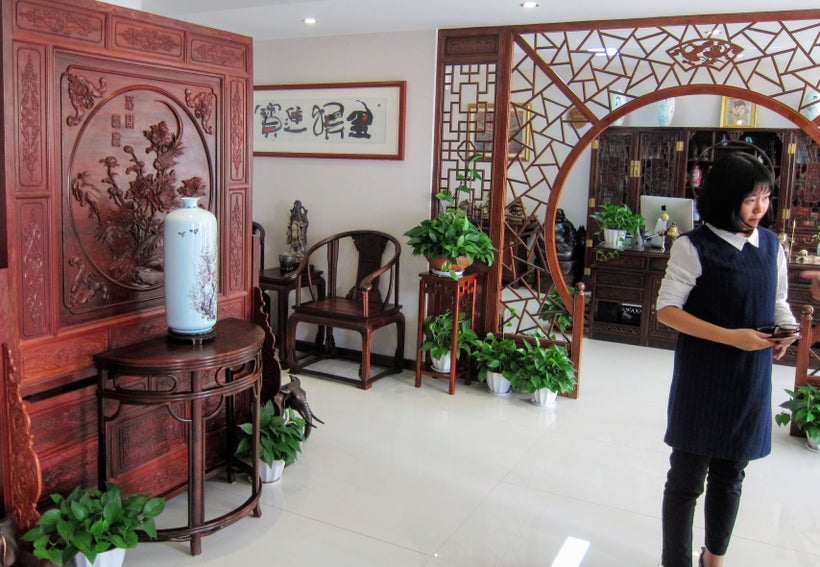 I was shocked. As I finished my speech in front of about 100 Chinese high school students who want to apply to American colleges, a dozen hands shot up. I was honored to be invited to speak at a public high school in the city of Xi'an, but I was not prepared for the concerns they voiced:

"How should I handle the discrimination I will face in America? Sometimes I think I need to be brave and stand up, but other times I know I am too sensitive and overreact to things."
"What can I write on my college application about extra-curricular activities? In China, we have to study so hard we don't have time for hobbies."
"Why is America so distrustful of China? How do you see future relations between our countries?"
Their candor surprised me, but their authenticity touched my heart. These were big-hearted, dynamic teenagers struggling to escape an educational system that was grinding down their souls. In the States, some may roll their eyes when we speak of "the American Dream," but for these Chinese students our country really is the land of freedom and opportunity.
I loved those kids. I loved their candor and their curiosity and their friendliness. This is my China, and I want to show you how this can be your China too.
You cannot approach China travel like any other country you've visited. I've been to 100 countries, but my recent trip to China still knocked me down. Please learn from my mistakes so you can have the trip of a lifetime.
Travel China for the people, not the sights.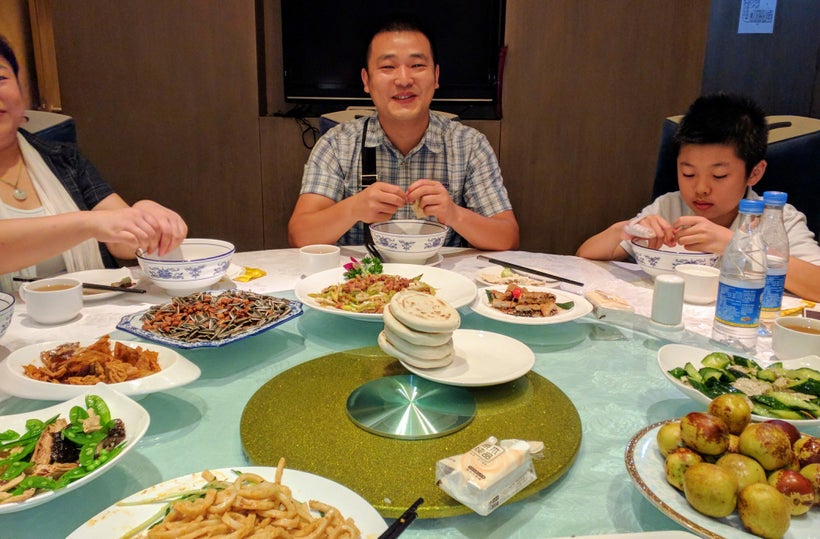 First, the bad news: Chairman Mao and the Cultural Revolution in the 1960's destroyed Mainland China's culture and history. Vigilante mobs known as the "Red Guard" burned books, smashed cultural icons, and tortured intellectuals in the name of purging any "bourgeois impurities" from Communist ideology. I've visited over a dozen formerly socialist countries, but I have never seen a society so devastated. It's as if communism sucked the soul out of China, and today's generation struggles to stand up again amidst the rubble and fill that spiritual void.
But I believe these people can do it. Their talent for building community will triumph in the end.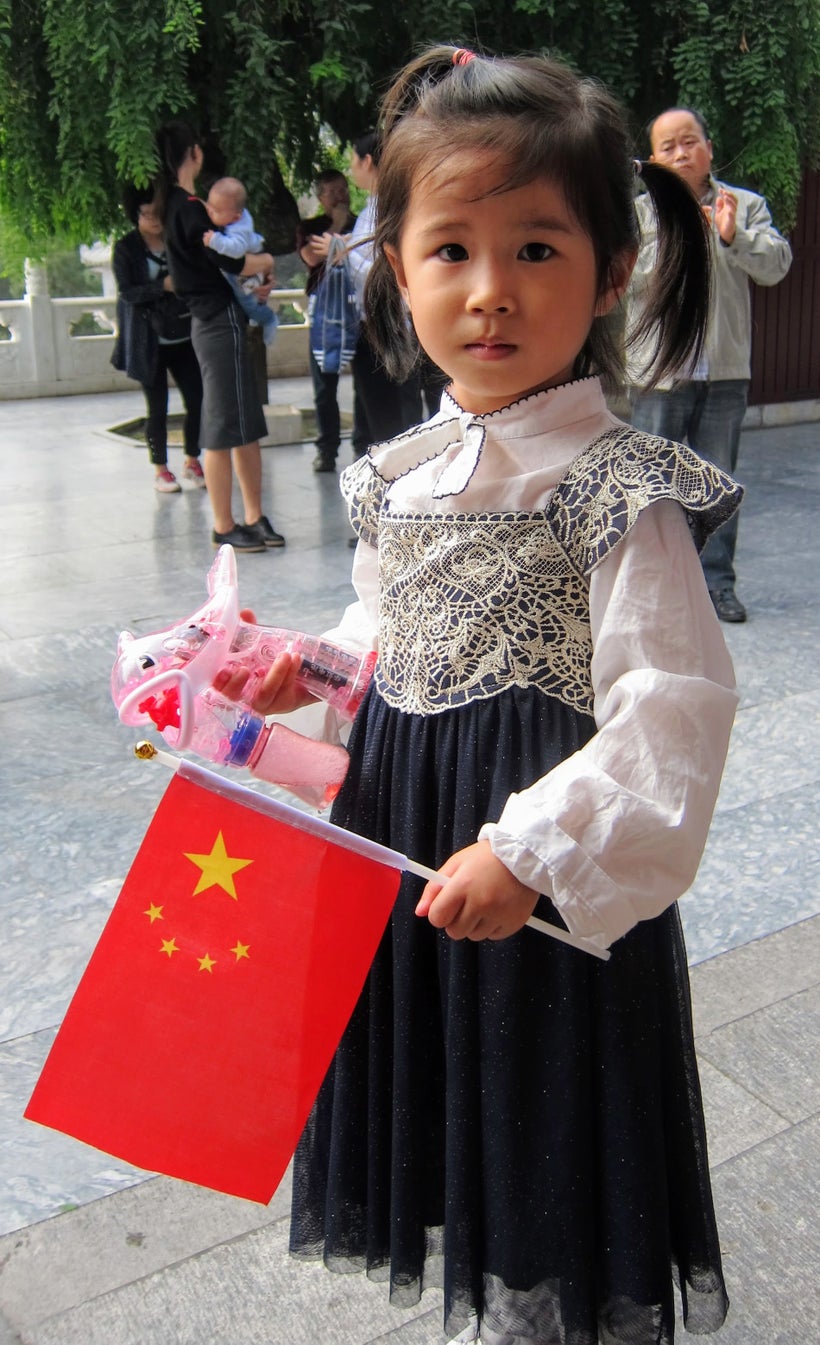 I'm no Pollyanna. Most of China's historical architecture and antiques are long gone, having been replaced by "fanggu," or "fake old" designs that may imitate the original lines but are completely hollow and devoid of soul, and certainly devoid of feng shui. As I walked through so many artificial sites I felt genuine anger at the mindless destruction of so much culture and history in the name of ideology.
But how could I stay angry when I was meeting such fantastic people? After my speech to the high school kids, one student named Emily came up to me and offered to show me around Xi'an the next day with her parents. That's hospitality, and that's my China.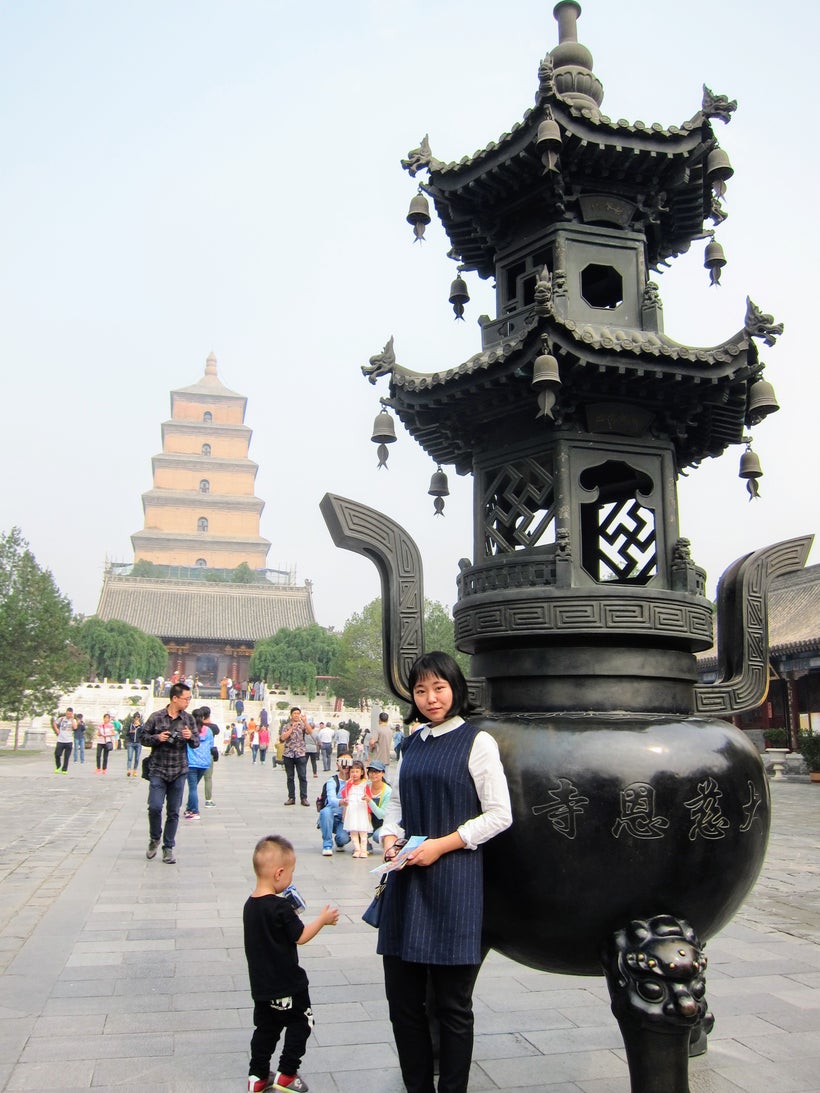 Emily's family is part of a tiny minority of Buddhists who are strict vegetarians. As a Christian, it was fascinating for me to meet a devout Buddhist family in a country of former atheists. Emily told me how she was shunned at school because her family was perceived as "superstitious." We visited Buddhist temples and had tea in her father's antique-filled den of their home.
For her family to be vegetarian for over 20 years is a pretty good sign of commitment. In a country where the only thing most people worship is money, this family lamented the spiritual void of Modern China, most of whom have yet to discover just how empty and hollow materialism is.
They took me to an amazing vegetarian restaurant, Tian Long Bao Yan where the chefs have perfected the art of using soy products and vegetables to imitate the taste and texture of meat.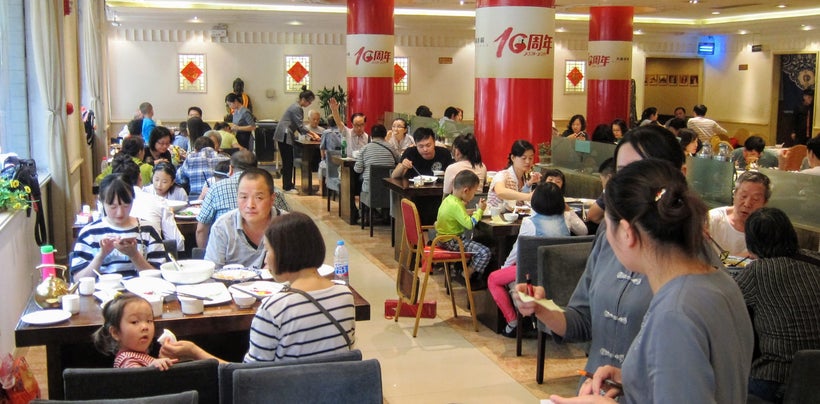 I've dined at several of these "fake meat" places before, and they were overpriced and not fun. This place is different. They use such fresh produce that the taste of the vegetables really pops, and they offer so many different kinds of tofu that I really had an exotic, fun lunch--so good that we returned for dinner!
Emily had never visited an art museum before, so that afternoon, we stood together in front of several paintings and I taught her how to "see" art using the same lessons my wife taught me years ago.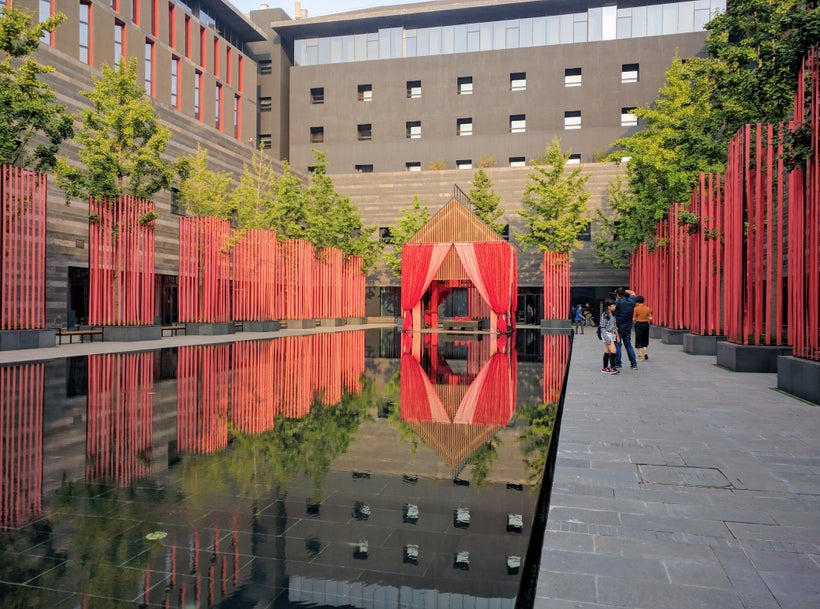 I suggested that she repeat over-and-over in her mind the question, "What am I looking at?" in order to reduce the chatter in her mind, so that the details of the painting could bloom before her eyes. And the question, "What strikes me about this?" forced her to form an opinion of the painting and to remember her impressions.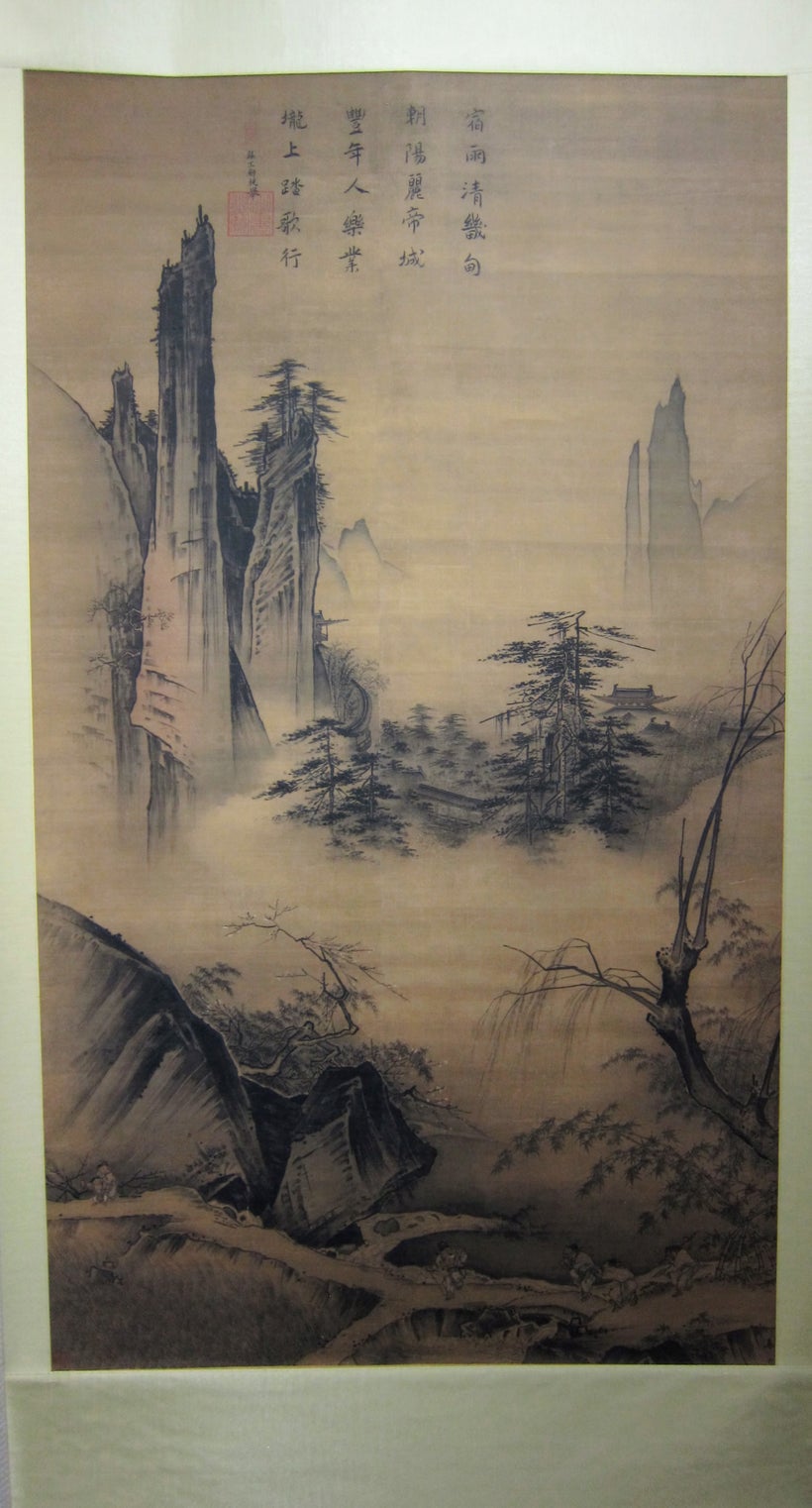 Helping a young person discover the joy of art? This is my China.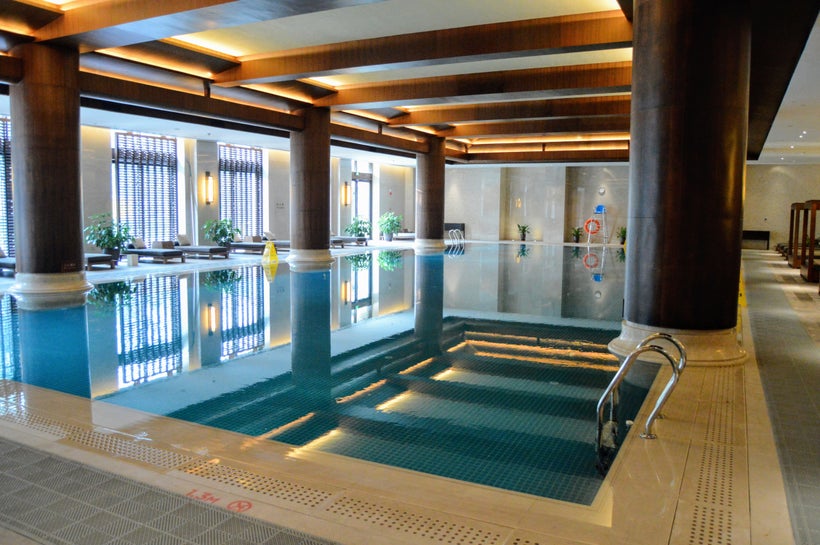 Recently opened, this Hyatt has great staff who take tremendous pride in their work.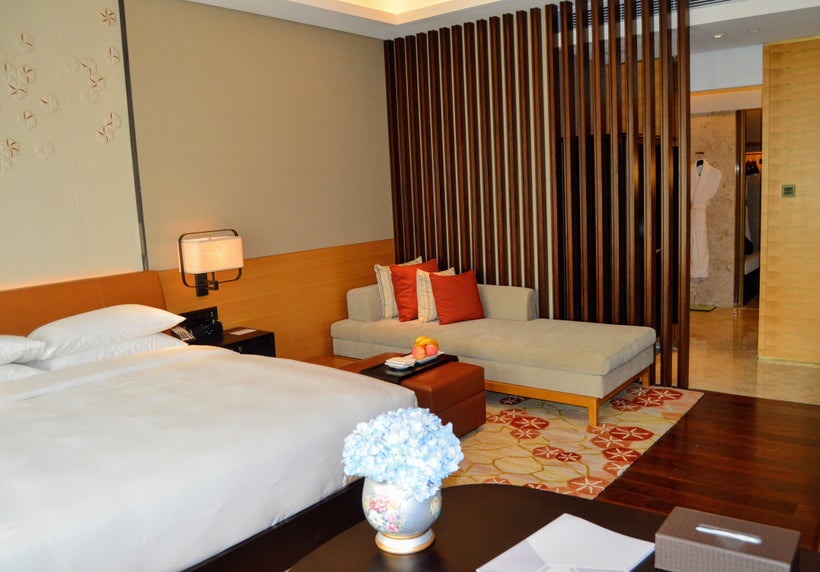 Again, the people shone through above all else. Over several interactions, I developed an acquaintance with two staff members who were friendly, authentic in their opinions about their society, and just plain fun to be with. When I travel alone in foreign cultures, I really appreciate these mini, temporary friendships. It's as if these good people anchor me in the place I'm trying to appreciate.
The Sofitel Xi'an on Renmin Square was also very nice. I loved their attention to detail and aesthetics. The location is superb: walking distance to so many sights I wanted to visit.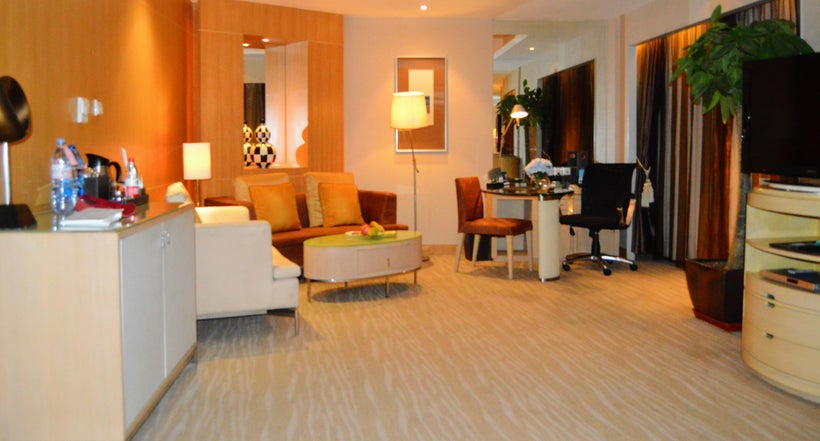 Lost Plate Food Tours is truly the discovery of the century, now in Chengdu, Beijing and Xi'an. Brian Bergey is an American who married a Chinese woman and settled in Xi'an. Their partnership is the perfect win-win for tourists: Brian knows exactly which food stalls are safe for Americans to sample, and his wife knows where the best cooks provide the best taste and ambiance.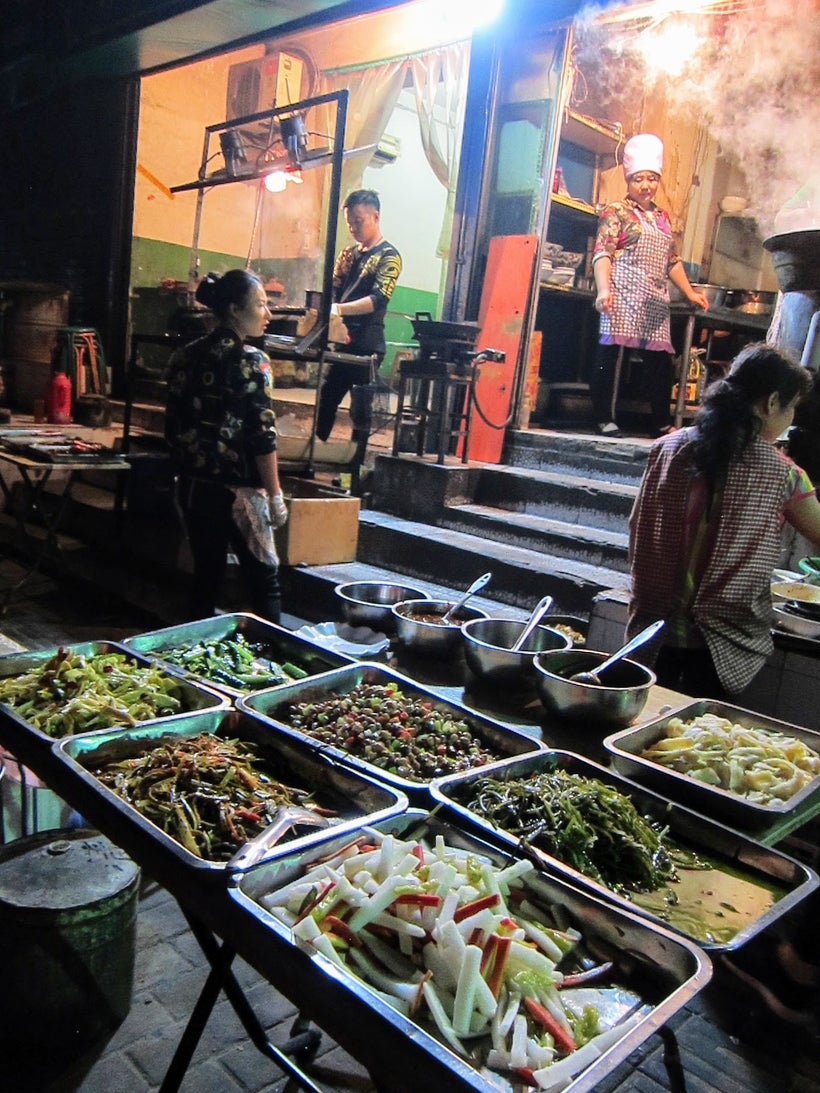 My group of 3 Germans and 2 American were chauffeured around to several eating and drinking spots in tuk tuks driven by a charming Muslim couple from Xinjiang Province. Drinks were served en route, so it felt like a kind of rolling, earthy First Class cabin on wheels. Brian took us to places we'd never find on our own, frequented only by locals.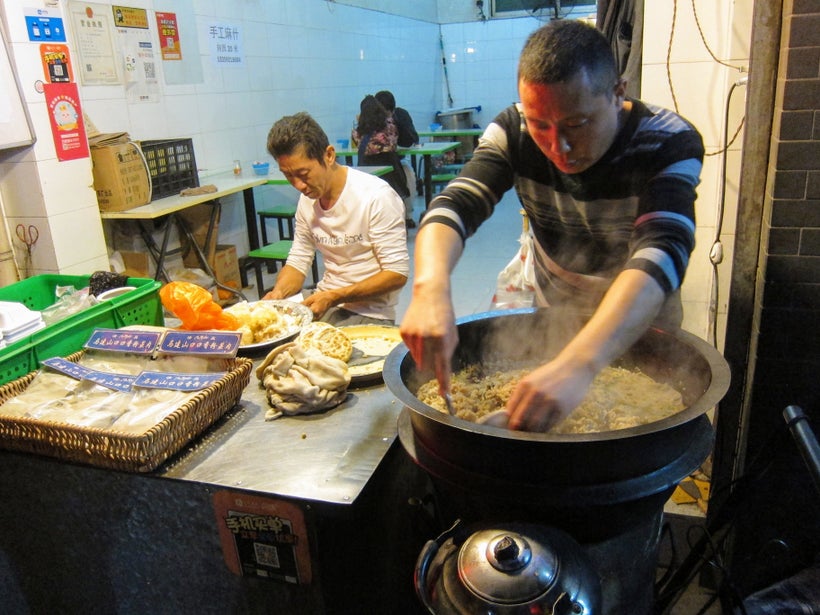 Lost Plate is the king of ambiance. They find awesome places, unspoiled by tourists, full of friendly locals and great food prepared by people who take tremendous pride in their work. Brian was so friendly and proud of his detective skills, and he really set the tone for a fun evening of socializing and great food.
The biggest challenge of scouting out great local food is finding the right locals to ask, fighting the language barrier, finding the addresses with local transportation, and making sure the food is safe. Lost Plate does all of this for you, and makes it easy to introduce yourself to the locals.
One of the great local customs Xi'an has is round tables that seat six, and people share them.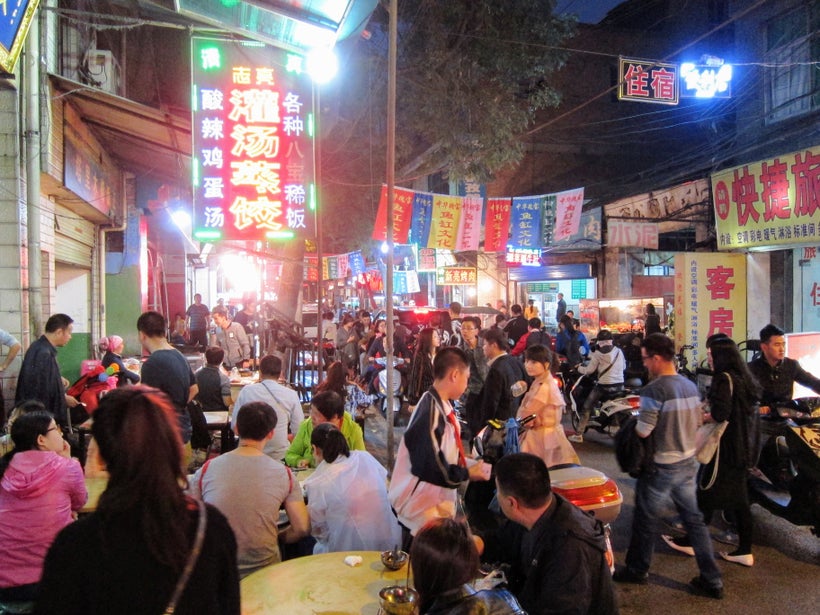 So you find yourself eating amazing food and raving about it at a shared table as strangers, but not for long: it's easy to strike up a conversation with someone who shares your taste in food, and these places were so rarely frequented by foreigners that locals were thrilled to have a chance to chat with us. That's the big advantage of traveling outside of Beijing and Shanghai. You might people for whom the chance to talk to a foreigner is still a thrill, and the people are not jaded, but instead they are friendly, gracious and hospitable.
Regarding local Chinese tour guides, I loved the candor and the intellect of Carrie, my guide from WildChina Travel. A former lawyer, Carrie offered fascinating insights on modern Chinese society, as well as its history, including the famous Terracotta Warriors.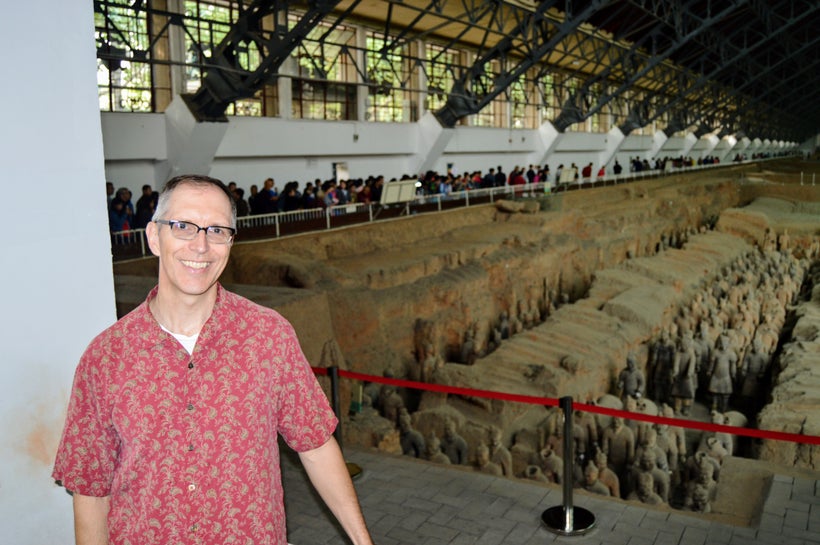 Carrie is smart and thoughtful--I was able to ask her all the candid questions I was afraid to ask my Chinese hosts, and I learned a ton from her. The highlight of our tour was the Muslim Quarter, with fascinating street scenes just outside the mosque.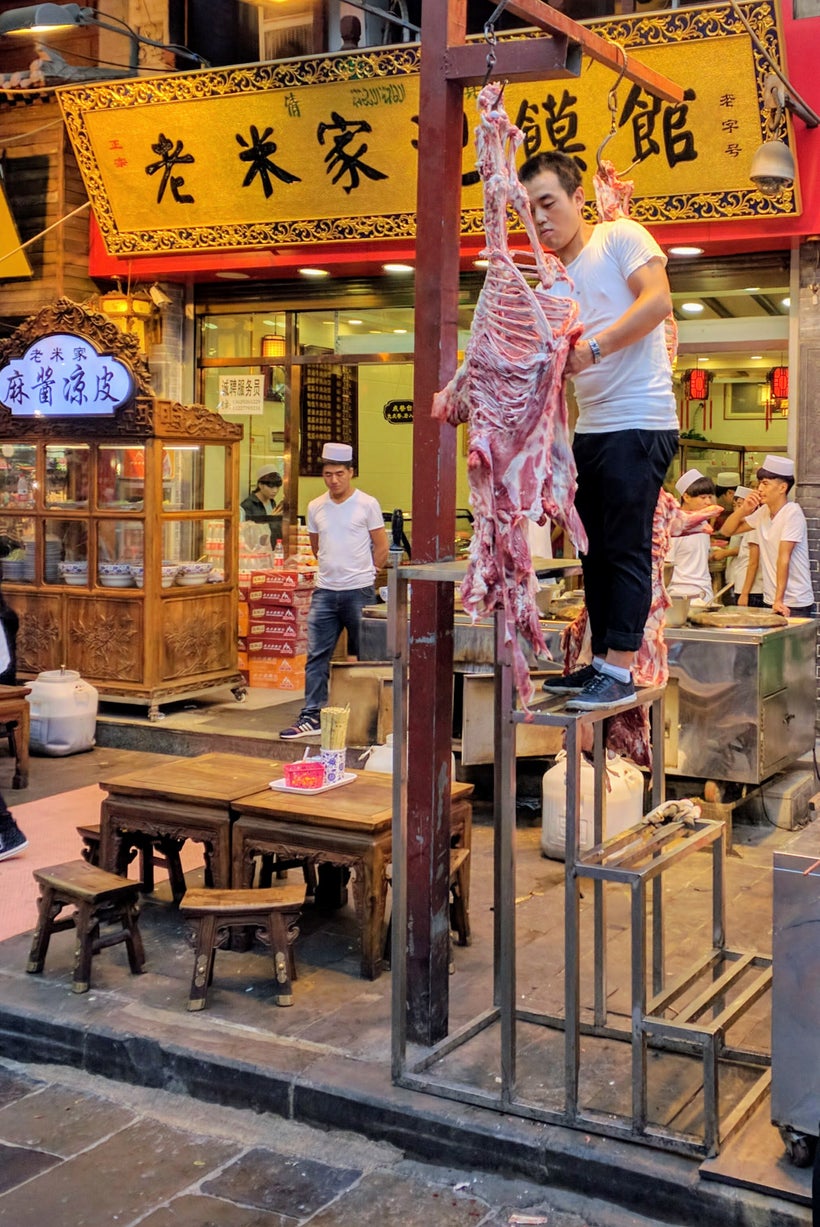 Next, I spent three days on a homestay with a fascinating family. Roy is a high school student at the school where I gave my speech. His mother is a nuclear scientist and his father is a doctor. They picked me up from the Hyatt Regency one Saturday, and we went to his mom's parents' house to make homemade dumplings. Roy's grandfather was a high gov't official in the provincial government and a career soldier for many years.
Learning to make dumplings from Roy's grandmother was super fun.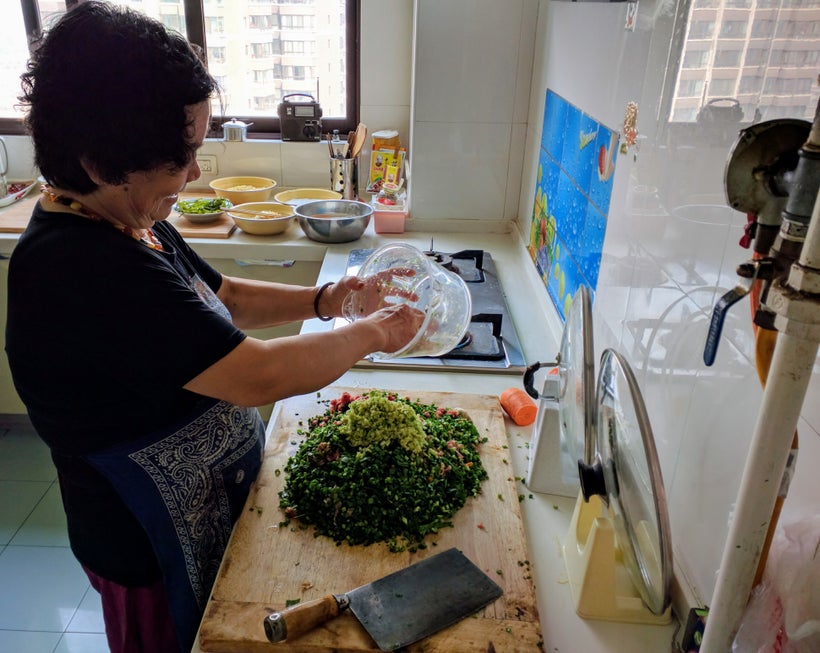 She so fast and deft, but with a light, easy manner and a sense of humor. She really appreciated my efforts, however slow.
Roy's family took me to the Shaanxi Opera one night, and we saw a performance based on the poem "Eternal Sorrow."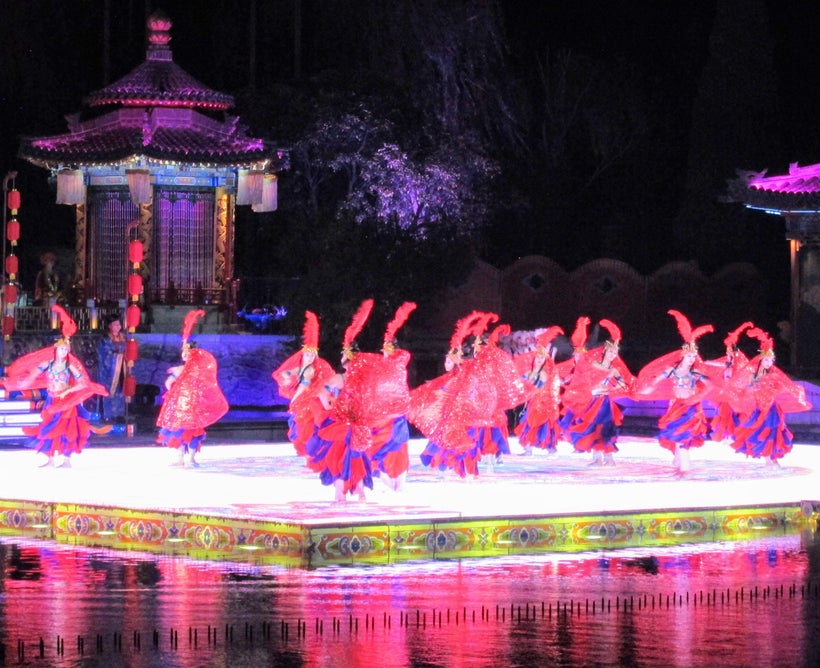 This is a kind of Chinese "Romeo and Juliet," where the Emperor, while on a trip to Chengdu, is advised that he must kill his favorite wife in order to consolidate power with the right allies. Drunk on power, the Emperor follows through on the murder, but then bemoans her loss and the rest of the play is spent remembering her fondly. This play was truly a spectacle, with group ballet numbers dancing in water, flying actors, flames, drums, massive video screens, and the audience was enraptured throughout. Magnificent.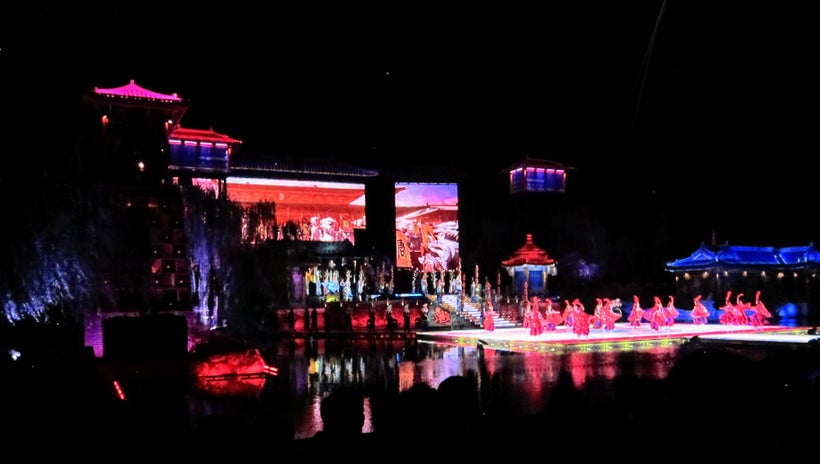 I can't say enough about how it was the Chinese people who made my trip a blockbuster. I strongly recommend you go to smaller, lesser-known cities and take your most outgoing personality with you. Every time you start a conversation you'll be rewarded with new friends and big fun!
This post was published on the now-closed HuffPost Contributor platform. Contributors control their own work and posted freely to our site. If you need to flag this entry as abusive,
send us an email
.