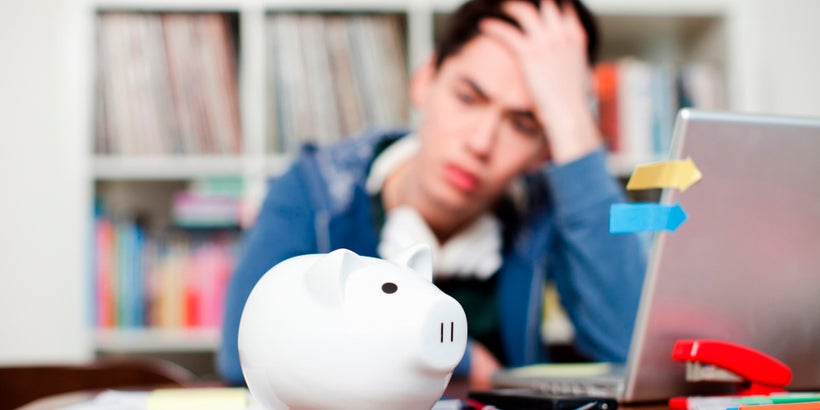 It's difficult to imagine competing in the job marketplace today without some level of higher education. Yet with rising levels of student debt leaving young graduates in a constant state of frenzy, the decision to pursue college is not such an easy one.
This reality, the millennials' dilemma, is largely a function of a number of different factors, including the pressure to attain a degree regardless of one's own financial status, the fear of not being able to attain a job without some form of academic certification, and the enormous expenses that accompany the life of a student on-campus.
With that said, choosing to continue your studies after high school should be seen as an investment and one that with the help of various platforms could be a feasible undertaking worth pursuing. According to Jason Furman, who wrote for the Huffington Post last July on this topic, "Higher education is one of the most important investments individuals can make for themselves and for our economy, with bachelor's degree recipients typically earning $500,000 more in present value over their lifetime compared to high school graduates."
Despite the growing college debt crisis that has consistently risen for the past two decades, choosing to go to college shouldn't involve going broke. If you're looking to attend college, yet don't want a financial burden, below are five different paths prospective students should explore:
Pursue Scholarships On-Demand
As a young student, you are most likely already on your smartphone all day long so why not take advantage of this time and cut tuition costs in the process? An engaging app such as Apply.me, from the founders of ScholarshipOwl, enables users to easily swift through an extensive database of available scholarships. This system, similar to the widely popular swiping sensation commonly associated with dating apps, is highly effective in identifying, as well as completing, similar scholarship application forms.
Consider Crowdfunding Campaigns
We don't need to only ask mom and dad for a little bit of extra cash or to refresh the weekly allowance. With digitalization and the internet, the masses have all become potential donors, especially thanks to the emergence of crowdfunding platforms such as Pigit and GoFundMe. Sometimes, a simple heartwarming story or a creative video that goes viral can help students crowdfund their college costs and help relieve some of the financial stresses of going to college.
If you aren't lucky enough to secure funding from strangers interested in your own personal journey and growth, you might as well leverage your own skill sets to make some extra money as you pursue a college degree. Freelancing, especially in the areas of writing, designing, or translating, has been growing in popularity among millennials, especially with a range of platforms, including UpWork and Kajabi, that allow every individual to earn money remotely and from the comfort of your own dorm room.
While seemingly unorthodox on the surface, especially given the other tips, this is really something to consider if you are looking to save on education costs. On average, according to a past Forbes article, by cooking at home, "a student can save $200 a month in food costs. This translate into about $9,600 in savings over their four years in college."
With this mind, stocking up on kitchen supplies and investing in technologies that can help you grow your own food, for instance Eddy and FarmBot, could be something to explore before you head out for a bite to eat with friends. Additionally, by focusing on eating herbs and plant-based foods, you would instantly reduce expenses often associated with meat, poultry and other main food sources.
Instead of buying new equipment or supplies, whether for the lecture hall or to help light up your dorm room, getting free items is the best medicine for a student suffering from a lack of cash flow. In terms of books, you can easily reach out to past students to see if they can let you borrow. For other things you may need or want, online marketplaces such as Carousell often giveaway certain items at no or minimal charges instead of throwing them onto the street or passing it onto to ungrateful relatives.
To sum up, despite the frustration surrounding the college debt crisis and the difficulty in finding a way to enjoy college without the fear of running out of money, there are various paths to consider as you embark on the next step. So whether you choose to live at home to eliminate rental costs, or on campus constantly checking if your wallet has a lifeline, pursuing college doesn't mean you need to go broke. Look for scholarships with the ease of a swipe, consider sharing your story with online crowdfunding campaigns, pursue freelance gigs to add some money to your bank account, grow your own food from your dorm room, and try to borrow what you can.
This post was published on the now-closed HuffPost Contributor platform. Contributors control their own work and posted freely to our site. If you need to flag this entry as abusive,
send us an email
.