When it comes to getting kids to eat their vegetables, health and nutrition Joy Bauer says don't give up! "No matter how many times kids turn their noses up, keep putting vegetables on the table," Joy urges. Joy also recommends cutting the vegetables up into fun shapes, and setting up a dipping station with things like hummus, ranch dressing and salsa to make eating veggies more fun. Another great way to get kids interested in vegetables is to get them involved in the process of buying, growing, and making them. Let them pick out what veggies they want at the farmer's market, and have them help you prepare the vegetables for dinner. Grow some fruits and vegetables in your garden, and have your kids help water them! Kids are much more apt to try things when they're involved from the get-go.
For more of Joy's expert health and nutrition tips, view the slideshow below:
PHOTO GALLERY
Joy Bauer's Top Tips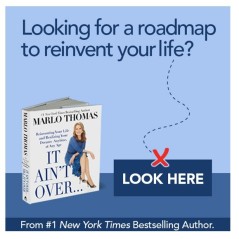 Add Marlo On Facebook:
Follow Marlo on Twitter:
Sign up to receive my email newsletter each week - It will keep you up-to-date on upcoming articles, Mondays with Marlo guests, videos, and more!