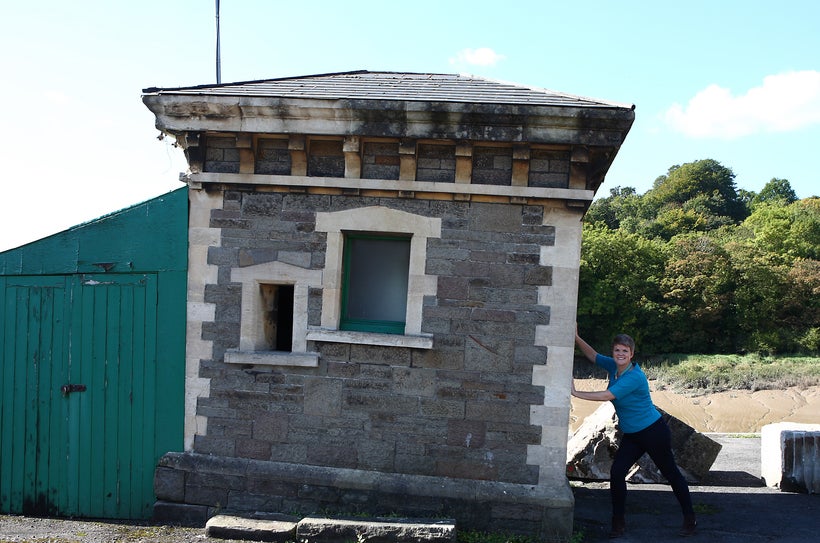 Photo credit: Lydia Samuel
We're nearly at the end of the first month of the year - resolutions have been made - and may have already been broken! We've done our vision boards, planned our goals, and got ourselves motivated for all the exciting things ahead. It's February now - back to business as usual - back to the real world with a dull thud.
Whilst we all know that first hurrah into the new year can't last forever, nothing feels worse than a failed resolution or a goal gone awry. So how can we keep the momentum going, both in our business and our lives, once the initial flush of the first of January has worn off?
Celebrating success
I always take some time at the beginning of the year to reflect back on the previous year, as well as to plan the next. This year, as I was taking stock of everything that happened in my business, I started to plan out a blog post highlighting my successes and lessons learned.
Then I took a step back, and thought, instead of celebrating my own successes, perhaps this is actually a good time to celebrate the successes of those around me instead!
Because without support and advice from our peers, colleagues and friends, it's far harder to reach our lofty goals
When I was digging deep for inspiration, I realised where better to turn than the fabulous entrepreneurs in my Facebook group of Biz Stars! I love Facebook groups as a way to connect with other business owners. For many of us, building businesses from our kitchen table, it can be lonely and downright overwhelming at times. I decided to start my own group, in order to meet like-minded friends from all over the world who can support me and each other as much as I can support them, and they are such an inspiring bunch! I asked them to tell me their biggest success of the year, and one piece of advice they'd love to pass on to others, and this is what they said:
Top business wins and tips from female entrepreneurs
"I recently set myself a target of how much money/appointments I wanted a month. I had given myself 6 months to achieve this. Now 6 weeks in I'm pretty much there. I am making sure I'm active on my Facebook page, I link up with other professionals, I try and use fb live regularly. My number 1 tip is - no regrets. Go for it, you don't want to look back thinking I wish I did...just do it." Chantal Nogbou, Dragonfly Acupuncture Leeds
"Writing my 2nd ebook and starting a coaching business were 2 of my biggest wins in 2016. My advice would be Let go of your doubts. Take risks. Take action." Viviene Grace Bigornia, The Fullfilled Women
"I had my first paying client in 2016 - thanks to social media! My top tip is - write a really detailed description of your perfect day. It helps you get clear about what you really want from life and will spur you on to start making it happen." Stephanie Miller, Windmill Wellbeing
"I would say our biggest business success this year was being showcased in the Jewellery Designer profile of the Centenary issue of British Vogue, I basically kept in touch with them regularly, so it was an honour to be part of the issue when they contacted and asked me. My best business advice would be to 'Just Be You' and stop comparing you and your business with others." Pamela Sommers, SommerSparkle
"Reaching my number 1 goal for 2016 which was to hit 10K students in all my courses! Woohoo! and I did this by creating a simple action plan and using Facebook groups and Pinterest to get free traffic. My top tip for you is to do the one thing that scares you! You're gonna be surprised how things are gonna turn out." Kenz Soliman, Kenz Soliman Creative
So this year, let's make a resolution to support each other and celebrate each of our successes, however big or small they are. By lifting each other up, we are much more likely to stay motivated, rise strong and reach our business goals.
This post was published on the now-closed HuffPost Contributor platform. Contributors control their own work and posted freely to our site. If you need to flag this entry as abusive,
send us an email
.