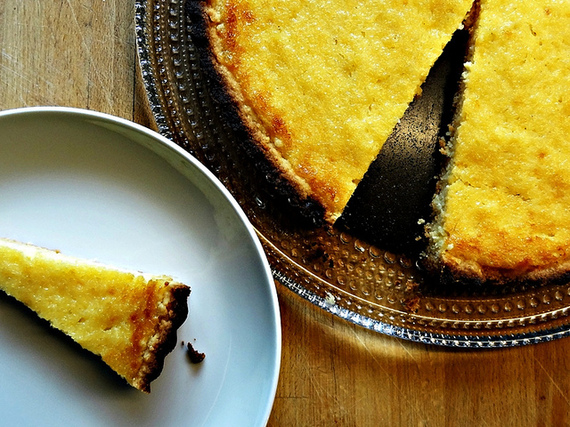 If you have managed to get past $100k in revenue, that tells me that you have some sense of who your customers are, why they are buying what you have to offer, and how to sell to this customer base.
This may also be a time when you are starting to consider your first funding round.
I want to tell you a story.
Christian Chabot, the founder CEO of Tableau is from Milwaukee, Wisconsin. He arrived in Silicon Valley to study at Stanford, and got inspired to become an entrepreneur by Irv Grousbeck. Soon after graduating from business school in 2000, Christian founded BeeLine Software that came up with a better way of doing digital mapping. The company only had 3 people, and was sold in 18 months to Vicinity, offering the founders some early cash.
After a couple of years at Softbank, Christian started Tableau as his second venture in 2003. He and his two cofounders from BeeLine had cash with which to bootstrap Tableau for a while. He already had some deep insights into a problem he had encountered as a data analyst at Cornerstone Research. This problem had to do with visualization of structured data from databases, a technology already being incubated in the Polaris project at Stanford.
The Tableau team licensed the Polaris technology out of Stanford for a small equity, and very quickly started selling to real customers. The first 100 customers gave them immense validation.
At this stage, there was no investor involved. In fact, for two years, and 200 customers, there was no investor involved. In effect, they bootstrapped.
Then they got a mammoth 4-year OEM deal with Hyperion including an advance.
At this point, Tableau raised $5 million from NEA at a $20 million pre-money valuation. The average pre-money valuation range at the time for Series A was $5 million. VCs love to come to the rescue of victory.
Revenue ramped very well. In 2004 they did $800,000. That rose to $2.1 million in 2005, $3.7 million in 2006, $7.8 million in 2007, $13.9 million in 2008, and $20.1 million in 2009.
Tableau went public in May 2013 raising over $250 million at a $2 billion valuation.
You can read the full interview with Christian Chabot here.
Notice, in this case study, Tableau delayed financing until they had 200 paying customers and a large OEM deal. That means, the company had significant revenue and serious future revenue potential to show when they went to raise money, which explains the significantly higher than normal valuation.
To those of you considering raising funding, this is the message I want to convey: Bootstrap First, Raise Money Later.