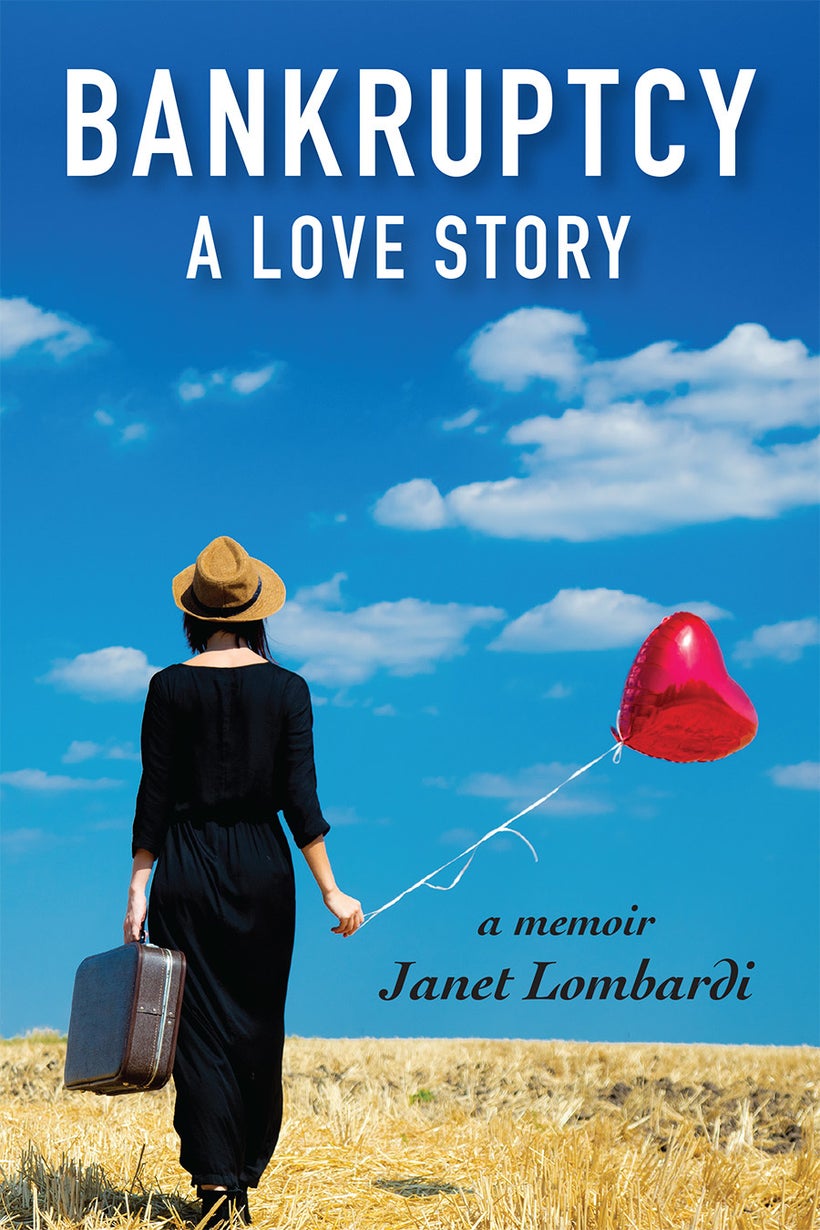 Janet Lombardi was married to a lawyer and luxuriating in the privileges his earnings and care provided. From private schools for their kids to access to exclusive beach clubs, she felt like she'd "eschewed her parent's working class life and high-stepped into the spoils of an upper-middle class life." Her husband, Josh, was a charming, loving man who got things done. On Sunday mornings, he could be found running in Prospect Park with their son strapped in a blue canvas baby jogger.
Then one winter, nearly twenty-five years into their marriage, she called their financial advisor to request a missing statement for a mutual fund.
"Ask your husband," the advisor said. "Then get yourself a good accountant, attorney, and private eye."
In her book Bankruptcy: A Love Story, Lombardi draws us deep into the intimate workings of a near-taboo subject--marriage and money. She narrates how she trusted Josh to manage their finances even though she, too, worked. She had no idea that he had drawn her into hundreds of thousands of dollars of debt.
Bankruptcy draws us deep into the intimate workings of a near-taboo subject—marriage and money. Faced with fiscal ruin precipitated by her spouse, who went to jail for using his clients' capital, Lombardi courageously shone a beam on her marriage's fortunes and took stock of the damage and what could be salvaged.
"I was so scared to take action and burdened by the guilt of having an affair. I knew I would need to change my life, which felt overwhelming and impossible," Lombardi says.
But she took the necessary difficult steps to recovery. Today, she's debt free and in a new marriage where assets are openly discussed.
Here are some lessons from Ms. Lombardi that could help you navigate money issues in your relationship:
1) Make financial awareness a priority
Talk to each other about your attitudes towards fiat and spending, without judgment, so you can come to an understanding about how you want to tackle these matters as a family.
2) Have a foundation to cope with the unexpected
Of course, no one can anticipate cataclysmic events. Build a strong base, both personally and as a couple, to weather "bad things," which are guaranteed to happen in everyone's life at some point.
3) Admit your money fears and dreams
Openness about assets is essential to a healthy marriage. If your partner isn't willing to disclose, that's a red flag. The answer will reveal closely held beliefs.
4) Do away with secret bank accounts
Although, in some cases, it's understandable for one partner to squirrel money away, there's need to pause. Are you afraid of something? Of your partner "taking" your money? Then that indicates an imbalance in the relationship as someone is filling the role of victim.
5) Trust yourself when you observe your partners dysfunction
You may never overcome the trepidation around confronting your spouse. But you can still, frightened as you may be. If what is happening is unacceptable to you, then don't go along with something wrong.
6) Start talking about debt
Debt is a number and it can be tackled, but only with honesty (knowing how much), a plan, courage and a willingness to change the habits that lead to it.
Bankruptcy: A Love Story, published by Heliotrope Books, is available on Amazon.
This post was published on the now-closed HuffPost Contributor platform. Contributors control their own work and posted freely to our site. If you need to flag this entry as abusive,
send us an email
.