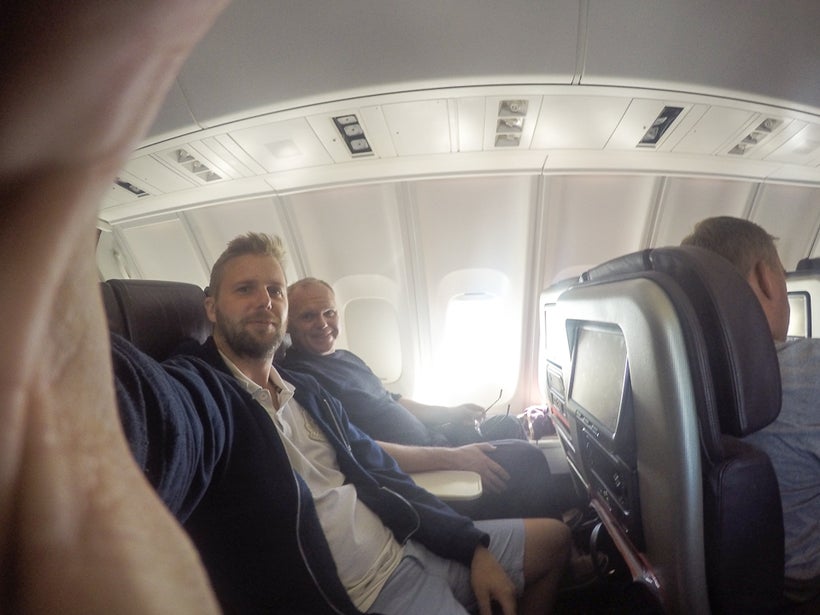 A UK couple, who were about to cancel their honeymoon to Las Vegas at the departure gates of an Airport due to the groom breaking down over his fear flying, had it saved by an unlikely hero hypnotist from Ireland. Jim Roberts from Kent in the United Kingdom was having a full blown panic attack and his luggage was about to be taken off the couple's Virgin transatlantic flight to Las Vegas when an Irish Psychologist and Clinical Hypnotherapist spotted the couple and intervened. Jason O'Callaghan, who runs The D4 Clinic in Blackrock in Dublin, Ireland hypnotized the groom in front of amazed Virgin Atlantic staff and managed to get him on the flight before being moved by airline staff so he could sit beside the nervous groom for the flight to Las Vegas. Once in the USA Jason even emailed a special hypnosis recording to help the groom fly home after his honeymoon.​
Having returned from their honeymoon the couple took to social media to thank the man who saved their honeymoon.  The video has now gone viral in the U.K. Media and around the world​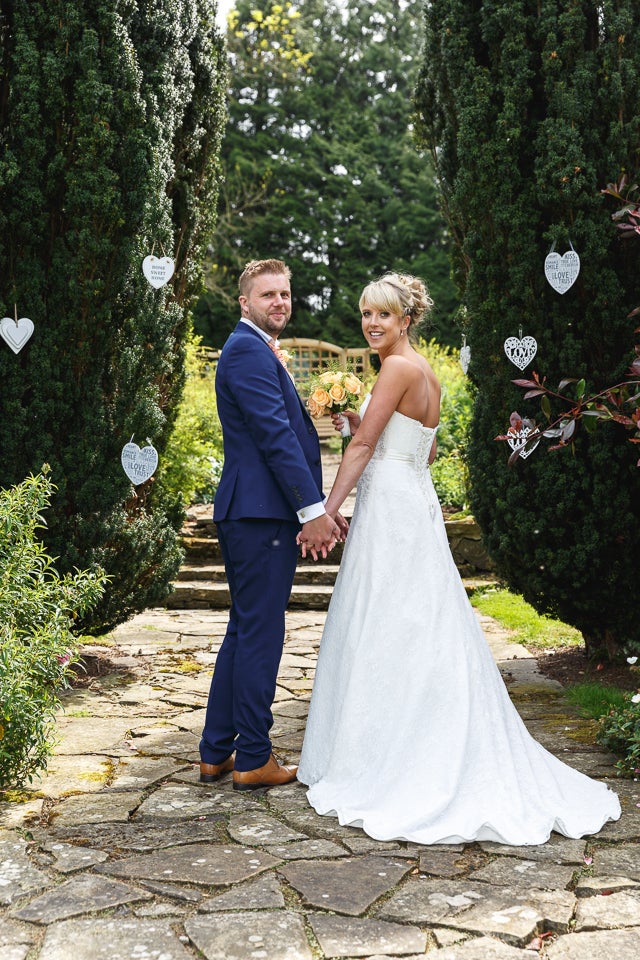 Jason O'Callaghan is Ireland's only Trinity College Master's educated psychologist to practice hypnosis. Jason opened The D4 Psychology and Hypnotherapy Clinic in Blackrock, Dublin in 2011 and has gone on to perform around Ireland and Europe as a corporate speaker demonstrating the power of the unconscious using hypnosis, mindfulness and psychology.
Last year he made headlines when he helped a Dublin tram driver lose 7 stone in 7 months using hypnosis. Earlier this year he was also featured in the press when he helped a young girl from Dublin overcome a lifelong diet of chips and potato waffles in just one session.
His clinic specialises in using to hypnosis to help clients with weight loss, quitting smoking, confidence building, overcoming phobias and insomnia, reducing anxiety/stress, and many more day to day issues. As well as a self-help book, the company also produces stop smoking and weight loss CD programs.
It is this weight loss program that helped Jason himself to lose over 4 stone, using hypnosis.
Having spent over 10 years as Ireland's most famous entertainment columnist with The Sunday Independent, in 2006 Jason retired from the media to return full time to college.
In 2012 he was named on Trinity college's Roll of Honour for his use of hypnosis to help reduce stress in cancer patients which he studied for his Masters in Applied Psychology.
After becoming a certified hypnotherapist, Jason then traveled to Florida to train as a master hypnotist under Dr William Horton, and is now a certified instructor with the world famous National Guild of Hypnotists. Celebrity Hypnotist Richard Barker has also endorsed Jason for his incredible phobia removal work
Jason learned his skills during a decade interviewing some of the world's most famous celebrities and world leaders as the social correspondent for Ireland's largest newspaper The Sunday Independent. 
Before retraining as a psychologist Jason interviewed state such as Bono, Pierce Brosnan, Gabriel Byrne, Liam Neeson and crooner Tony Bennett. 
In 2012 he wrote the best selling booked "29'000 Days- Get the life you deserve"
He famously helped a dublin team driver lose over 100lbs in 7 months and has helped countless clients overcome fears and phobias. 
He is the only know hypnotist to he a Masters psychology degree from the world famous Trinity College Dublin. The same college Oscar Wilde attended. Here he was named on the roll of honour for his research on helping clients with cancer using hypnotherapy. 
He is available for events around the world as a keynote speaker using the power of hypnosis within the corporate market. 
This post was published on the now-closed HuffPost Contributor platform. Contributors control their own work and posted freely to our site. If you need to flag this entry as abusive,
send us an email
.