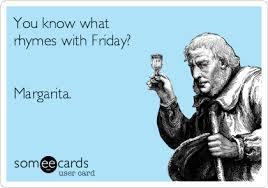 If you're reading this I'm guessing you are not one of the (shockingly many?) people who actually look forward to walking into a room excited to make small talk with complete strangers. Yes. Those people exist. And no, I don't think of them as completely normal either. Which is why I have made a career out of teaching people of all ages and from all walks of life how to make small talk. All you tongue tied, shy, quiet and quasi-nauseated people out there, I salute you. And thank you for making me a best-selling author and a sought after keynote speaker. If the world were full of those chatty, confident, party-loving freaks of nature I would be out of a job. So you, over there hiding behind a platter of crudités and pretending talk on your phone…you are my people.
Ask Them about Themselves.
Kidding. But, really, that COULD be the end because sometimes that is truly all you need. People reeaaaaallllly love to talk about themselves. And take pictures of themselves and post about themselves and look at themselves and then start the process all over again. You'd be amazed at the stories I've heard from strangers. Good and bad. One about how twins reunited after being separated at birth. One about kidney stones. I'll let you be the judge there. But, how exactly do you get someone talking? Here are a few easy questions to get the conversation going:
Ask how the person is related to others at the event: How do you know Bob and Janis? or How long have you been doing business with the XYZ Group?
Ask where they are from: Did you grow up in Phoenix?
Ask for advice: I'm visiting from Denver and I'm craving a decent margarita - any insider tips on where to find one?
Talk About Current Events: How's your team doing in the playoffs? or Have you read about the relief efforts for the hurricane victims?
Any of the questions above will almost certainly lead to more conversation. If someone tells you they know Bob and Janice because they had kids at the same school, you now know that your conversation partner has a family and you can keep things moving forward. If your conversation partner knows Bob from work, it's easy to lead the small talk in that direction. If the tastiest margarita in town is in the shadiest of places you can talk about how cities are making efforts to revitalize neighborhoods.
The best small talkers are those who make the effort; the ones who smile and act interested and step away from the crudité to connect with other people who are probably feeling a bit nervous too.
You got this. And if all else fails, at least you know where to find the best margarita.
Debra Fine was once a shy and tongue-tied engineer and is now an internationally recognized keynote speaker, trainer, communication expert and bestselling author. This is proof that ANYONE can learn how to small talk. Really. Even you. Fine established The Fine Art of Small Talk to teach others how to make conversation, build rapport, mingle and grow relationships at business networking events, conventions, association meetings, trade shows, dinner with people you don't really like and other various functions you may be forced to attend.
This post was published on the now-closed HuffPost Contributor platform. Contributors control their own work and posted freely to our site. If you need to flag this entry as abusive,
send us an email
.