Boy is a word used to describe a male child, however, not many years ago it was also used by white men, as a term of disparagement, to address black men; a way to make them feel inferior. "Am I Not A Man And A Brother?" became a catchphrase used by British and American abolitionists, in 1787 as a response to "boy" and continued to be used during the civil rights movement and later evolved into, "I am a man!"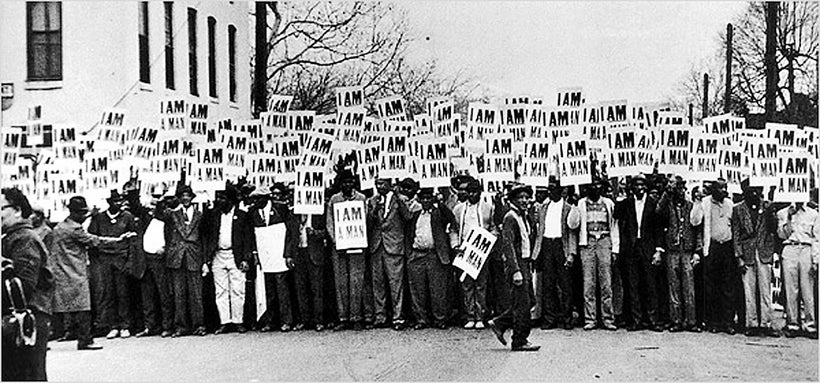 February 12, 1968 in Memphis, Tennessee was the beginning of the Memphis Sanitation Strike. While addressing the men on strike, after being attacked by police, Rev. James Lawson addressed the protesters saying, "For at the heart of racism is the idea that a man is not a man, that a person is not a person. You are human beings. You are men. You deserve dignity." Those words embody the message "I Am A Man" which became an ongoing theme in the civil rights movement. "I AM A MAN!" picket signs were used during the strike and an iconic image was captured. The image is displayed in the photo montage that appears in the National Museum of African American History and Culture in Washington, DC.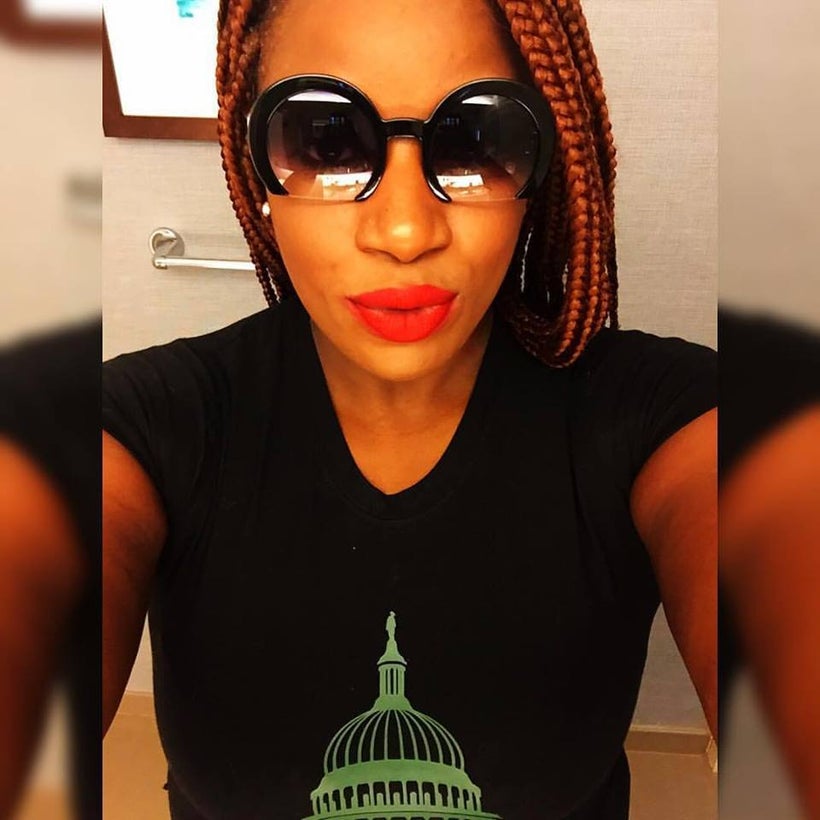 Having visited the museum, Cynthia Lundi, who works for NYC Children's services as a child protection specialist, was moved by the iconic photo. "It spoke to me. It had everything to do with what's going on in today's society. I needed to recreate this photo due to the injustice and killings of our black men. That statement "I am a man" signified that they are men, they are human. It spoke to me." Lundi put her soicial media networks to work and joined forces with clothing designer and part owner of The Harlem Haberdashery, Kells Barnett one of the owners of Harlem Haberdashery, Marc J Kelly, founder of Mr. Refined Magazine and George Myrie, blogger, photographer, and creator of The Bearded Dapper Gents, to recreate the iconic photo.
On Saturday December 10, 2016, a group of young, beautiful, black men, of different colours, and sizes, each with their own individual styles, stood in solidarity to recreate the iconic photo. It was truly an amazing experience and it was remarkable to witness the camaraderie shown by the men, to one another. Some who were meeting, that day for the first time.
"I Am a Man!" is a declaration of civil rights. A statement of independence against oppression. It seems odd that in 2016 this still needs to be affirmed, but alas, here we are and here they stand.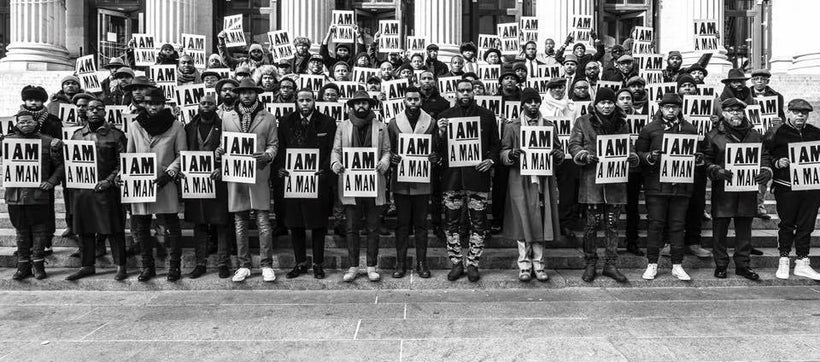 *Look for the documentary coming soon and please continue to spread positivity and light. Our young black men are incredible and we need to highlight just how amazing they are, every chance we get.
This post was published on the now-closed HuffPost Contributor platform. Contributors control their own work and posted freely to our site. If you need to flag this entry as abusive,
send us an email
.