Four years ago I was a member of the beige army, working in a full-time job as a manager in a software company in Dublin, Ireland.
I was a cog in a much larger wheel. I did my job well and played my part in the larger company goals. But it was an ongoing low level nightmare.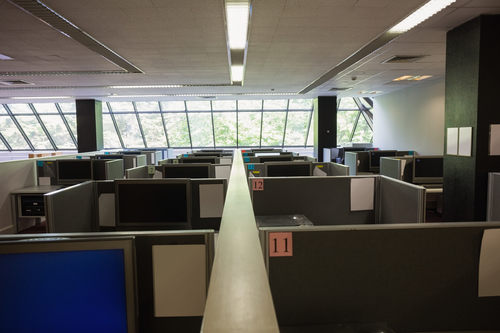 My job involved working crazy hours. I worked Monday to Saturday and on Sundays I slept and did some catch-up work. When my holidays were cancelled and it looked like I'd be spending the next 10 months on a documentation project, I decided enough was enough.
I quit my job. But I had a secret weapon in my back pocket -- the Apple app store.
About a year previously I had started to create apps. The reason for this was because a friend of mine told me he was making $200 a week from making simple little quizzes. My initial reaction was that it wasn't rocket science. If he could do it I thought I could figure it out as well.
That Christmas eve I googled "how to make an app". Seven days later on New Years eve after a lot of work, I had published my first Android app with the help of an online app builder I found called www.buzztouch.com.
I'm not a developer, so figuring out the whole thing was a bit of a nightmare. Google helped a lot and refusing to give up on my $200 a week dream helped equally as I put in 12 hours days all over the Christmas holiday.
Six months later while working part-time in the evenings and weekends, I had 30 apps published for iPhone. My total cost for all these apps was €550 to buy a second hand mac and my time.
That first year I made over $10,000 profit.
On the day I quit my job, I decided to give myself about four months to try apps full-time. If it worked I'd stay doing it. If it didn't work I would get a job again. Either option was fine with me. The biggest risk for me at that stage was the risk of not trying to make a life for myself.
I was fortunate to meet up with a group of hungry online entrepreneurs who like me wanted to build apps and were also figuring out the best way to do it. We all started to do some crazy hours. There were Facebook chats about app marketing going on at 4 a.m. in the morning!
Working for yourself to try and start a business is probably the most time consuming work you can do. It's not suited to everyone. But if you can make it through it's worth it. Parties are missed, trip are cancelled and for better or worse your laptop starts to become an ever present extension of your fingers. At one stage I had 20 people working online for me all over the world.
About two and a half years later, I had published over 300 apps on three platforms, enjoyed over 20 million app downloads and over 50 No. 1s worldwide and completed my first successful exit.
For anyone who is looking to escape the day job, here is what I've learned that might be helpful for you:
Don't quit the day job until you've earned enough money on the side to prove you have a greater than 50 percent chance of running a successful online business.
We are incredibly lucky to live in 2016. There are a ton of online platforms that already exist and are looking for people like you to CREATE products to sell on them. Think about the app store, Kindle, Create Space, Etsy, Ebay, YouTube, Amazon, VHX, yoga videos, online dog training courses, healthy eating videos, Ebooks on how to pass specific exams...
The app store today is a different beast. It's a lot more competitive and difficult to make money on if you are a beginner. If you are starting out I'd probably recommend you start somewhere else.
Find out what online business models are working today. The way I like to do this is by listening to the top USA business podcasts in iTunes. There is a wealth of free knowledge in there. Listen to these while walking 10,000 steps a day and get educated and fit at the same time for bonus points.
Create something and sell it on a large existing platform that already has traffic. Getting traffic is one of the most difficult tasks, so using a successful platform at the start helps you out a lot.
You can learn nearly everything you need with a Google search and a high level of determination to make it happen.
When you start to make something work, outsource the repetitive and simple day-to-day tasks as soon as your finances allow. I outsource a lot of online work to the Philippines. I have a great team and the average wage is under $500 a month.
What I didn't expect in this entrepreneur journey is how much I enjoy the challenge of starting new interesting businesses. I started a blog at www.chocolatelabcashflow.com to document the process.
After the apps, last year I decided to start a new business selling products on Amazon.com and in 10 months built up a six-figure Amazon ecommerce business with the help of my virtual assistants.
All of this would be impossible 10 years ago.
But if you realize that the internet is a massive playground and YOU get to create products, and use channels like Apple and Amazon to sell them through, you can truly have a successful online business.