Elizabeth Hernandez-Carrillo, 46, was at home in Lilburn, Georgia, last month when Immigration and Customs Enforcement agents stormed her building and arrested her in a raid, locking her in a detention center with the intention of deporting her to Mexico. Hernandez-Carrillo insists she has a claim to U.S. citizenship, although she has faced a deportation order for several years.
Authorities eventually released her on Wednesday after she spent a month at the Irwin County Detention Center, her attorney Hiba Ghalib told The Huffington Post. 
The situation of Hernandez-Carrillo, a mother of four children, one of whom is a Marine, highlights the complex problems some people face while navigating the U.S. immigration system.
Hernandez-Carrillo was born in Mexico and moved to the United States with her mother and stepfather, who is a U.S. citizen, when she was 10 years old, Ghalib said. Her stepfather legally adopted her and applied for permanent residency for her and her mother. 
Her birth father was also a U.S. citizen, making her eligible for citizenship. U.S. law states that people who derive citizenship at birth are U.S. citizens ― they just have to provide the documentation to prove it.
She was going through a lot and was trying to communicate with them that she needed to see a doctor. They just completely ignored her.

Hiba Ghalib, attorney
In 2004, while facing deportation proceedings for a drug violation, Hernandez-Carrillo began the process to obtain a certificate of citizenship. She enlisted the help of attorneys, but was unsuccessful in her attempt because she couldn't provide enough documentation proving her claim. 
Part of the problem, Ghalib explained, is that Hernandez-Carrillo's birth father was born in Mexico in the early 1900s and became a U.S. citizen later. Proving that after so many years was very difficult.
Hernandez-Carrillo was deported to Mexico in 2004, but slipped across the U.S. border a few years later. Although a deportation order has been hanging over her head since her return, it's common for people to re-enter the country illegally and avoid detection for many years.
Hernandez-Carillo likely never followed through on proving her claim to citizenship because of how complicated U.S. immigration laws are, Ghalib said. Many people also don't have access to free legal assistance.
"Unfortunately, the detention and/or deportation of people with possible claims to U.S. citizenship is far from unheard of," said Amelia Marritz, staff attorney with Brooklyn Defender Services and an Immigrant Justice Corps fellow. "Citizenship law is extraordinarily complicated and fact-specific, contrary to what might be expected for such a fundamental threshold issue." 
Marritz said people "without access to free or affordable legal representation, which is the vast majority of people finding themselves in this position, may have no idea they could already be a citizen or may not have the ability to gather sufficient proof, especially if detained."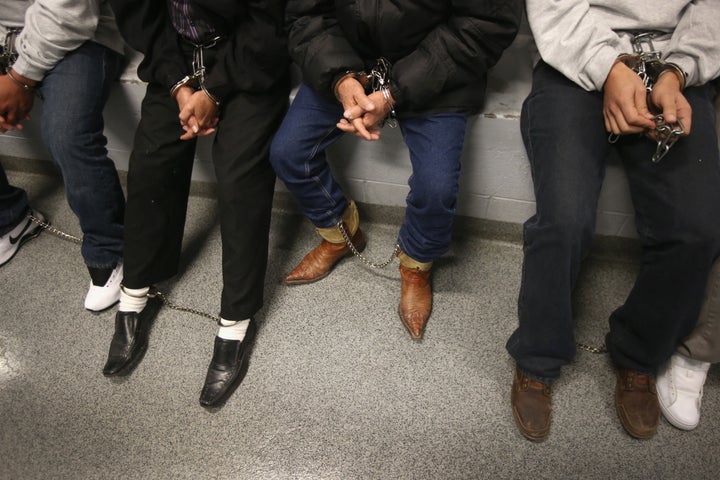 Earlier this year, a round of immigration raids swept many cities across the country as part of an "enforcement surge" mandated by President Donald Trump. Hernandez-Carrillo's community near Atlanta was targeted in early February, Ghalib said.
Ghalib said Hernandez-Carrillo and her family detailed some of the conditions she experienced at the detention center.
"She was sleeping on a hard floor with no blankets. There were roaches everywhere and they didn't properly assess her for a medical condition she had," Ghalib said. "She's never had health concerns before but she was going through a lot and was trying to communicate with them that she needed to see a doctor. They just completely ignored her."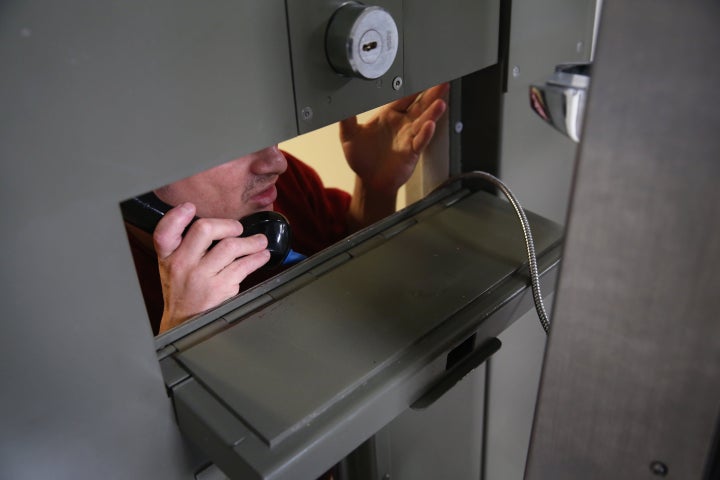 It's unclear why ICE decided to let her go after a month. 
Ghalib suspected that officials "knew enough [to determine] that there was credible citizenship." ICE did not respond to a request for comment on Hernandez-Carrillo's case. 
According to a 2011 University of California, Berkeley, School of Law study, ICE officials sometimes arrest U.S. citizens. In a random national sample of 375 people arrested by ICE, 1.6 percent were U.S. citizens, the study showed.
Ghalib said she's now trying to access U.S. Citizenship and Immigration Services documents in support of Hernandez-Carrillo's case through a Freedom of Information Act.
"ICE has to check back in with [us] in June, we want to hopefully have some sort of update on the request to her citizenship claim," Ghalib said.
This article has been updated with more details about Hernandez-Carrillo's family's citizenship status, as well as with comment from Amelia Marritz.
BEFORE YOU GO
PHOTO GALLERY
Jose Alvarez Immigration Portraits