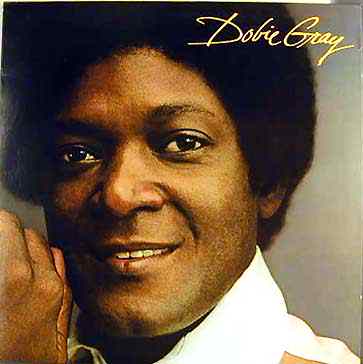 Goodbye, My Friend...
At first, I wanted to write an obituary for my friend Dobie Gray who passed away last week after losing his battle with cancer, that news breaking on December 6. Instead, I decided to share a few mainly professional memories of the man who introduced two amazing hits into pop culture--"The 'In' Crowd," and, of course, one of the most memorable recordings of the seventies, "Drift Away." Additionally, he was in the 1970 production of Hair, was managed briefly by The Beverly Hillbillies' "Jethro" (Max Baer, Jr.) while in the psychedelic rock group Pollution, was one of the first African-Americans to sing at the Grand Ol' Opry, and his original compositions were recorded by the likes of Ray Charles, John Denver, Johnny Mathis, Charley Pride, Don Williams, Etta James, Julio Iglesias, and George Jones. And though a couple of generations only may remember "Drift Away" as a hit by Uncle Kracker, Dobie's vocals on that track are its highlights, elevating the recording to soulful pop.
My association with the artist began when I worked at the up-and-coming New York label Razor & Tie. Laurence Darrow Brown--dubbed "Dobie" Gray by Sonny Bono, a rip from the TV sitcom The Many Loves Of Dobie Gillis--contacted one of the company's owners, Cliff Chenfeld, to license his re-recorded hits collection, something the label wasn't keen on since we were all such music geeks happily fixated on original versions. As a growing reissue/TV compilation label that was actually giving Rhino and major label catalog departments runs for their money, Razor & Tie decided to license a hits collection directly from MCA. Overseeing its reissue division at the time, I got to work with Dobie on almost a daily basis with that compilation that featured some songs from other labels as well, such as "The 'In' Crowd" and other stray chart recordings. Anyway, during the process, we became close, my consciously wanting him to be happy throughout the experience because he was just such a great guy who, in my opinion, should have been much more popular than he was. Titled Drift Away: His Very Best, it didn't sell a lot of copies, but musically, it felt really good. Everyone involved was happy with the way the CD played from top to bottom because that voice, that soulful country material, and those genre-blending production values made it one of the best artist statements and compilations R&T ever released.
Flash-forward a few years to my tenure at Universal, the owner of the Decca, MCA, Infinity, and Capricorn labels among many others. Once again, Dobie's and my paths crossed, and it was my pleasure to work with him again, this time on a Hip-O collection that assembled more material than the previous 17-track R&T sampler mostly culling from the aforementioned labels. Its expanded tracklist included a couple more minor hits such as "See You At The Go-Go" and concluded with a re-recording of his theme song to the cult movie Uptown Saturday Night. The original version was not attainable because the owner of that recording would not license it for the collection. Regardless, the re-record was fun, and this Ultimate Collection was an even better reflection of Dobie's career. Like its Razor & Tie predecessor, it featured not only his charters but would-be hits like his versions of "So High (Rock Me Baby And Roll Me Away)," "Sharing The Night Together," "Watch Out For Lucy," and "Rose Garden," all originally recorded by Dobie Gray but beaten to the release punch by Dave Mason, Dr. Hook, Eric Clapton, and Loretta Lynn.
It also included Dobie's other significant recordings such as his country hit "That's One To Grow On," "You Can Do It"--an Infinity single that went pop Top 30 despite the label's spending every promotional dime promoting an album by the Pope--and his elegant minor hit "Loving Arms" that tops the more famous Rita Coolidge and Kris Kristofferson cover on their album Full Moon in terms of soul and commitment. A couple years later, when Thane Tierney began the boutique label Hip-O Select, together, we conspired to release a four-disc box set that ran the gamut, assembling every track Dobie released in the seventies--well, again, except for "Uptown Saturday Night." Titled Drift Away: A Decade Of Dobie (1969-1979), the box's very existence kind of defied logic. But Dobie's music was not logical, it was about "feel," and it ended up being one of the best Hip-O Select releases musically and from a packaging perspective. After having kept up my phone friendship with him for years, I could tell Dobie was ecstatic after receiving the finished product. The man had so many near misses that, at least with this box set, he finally was given his due, it being major proof of Dobie Gray being one of the great vocalists of our time.
Meeting him occasionally when he visited LA (his living in Nashville), Dobie and I stayed friends over the years, including during "W" & Co.'s reign of terror. The ineptitude and sheer arrogance that led the US into two wars and criminally mishandled the aftermath of Hurricane Katrina was too much for me to bear without making some kind of a statement, at least musically, on how I felt about it all. I recorded the song "Home" for my Summerland album, the track being an indictment or open letter to our worst president and his administration, and I invited Dobie to duet with me on it since we shared the same viewpoint about Bush and his cronies. However, when it came time to shoot the video, Dobie confided, "Michael, I'm an old black man in the South. I don't think I should be on camera with this message," his fear of retaliation after being associated with lyrics that were admittedly blunt. Then, in a funny timing adventure, Dobie changed his mind around the same time as MTV show producer and video director Ramon Mentor had created the final cut. With Dobie now bravely on board, I sent a cameraman to his Nashville house, and soon, a second version with him singing to the lens was created. Launching the video on YouTube, my then new friend and Rolling Stone writer/editor David Wild brought it to his contact at The Huffington Post, and I was invited to create a blog entry revolving around the piece, it being my start as a regular HuffPost contributor. Thank you, Dobie, for your part in that.
For many years, we'd stayed in contact, occasionally checking in with each other and always threatening to record together again someday. Sadly, that day never happened, and as the lyrics go, "...we cannot sing our good old song like we could in the good old days," the hook from another one of his coulda-shoulda-woulda hits, "Good Old Days." But I'll always feel joy when I hear his recordings since he was a guy who always evoked happiness, even when singing a somber song. And man, he was smart--so smart that I wouldn't want to have been the one trying to pull a fast one on him. I have a personal story about that which I can't share, but yes, he was gifted with both great vocal chords AND a brain. These are my memories of the man, and in the future, during those times when I actually do get lost in rock 'n' roll and "Drift Away," I'll always remember my friend and his great big smile, warm handshake, and occasional hug. Absolutely, Dobie, I'll miss you most of all.
"The 'In' Crowd"
"Out On The Floor"
"Drift Away"
"Home"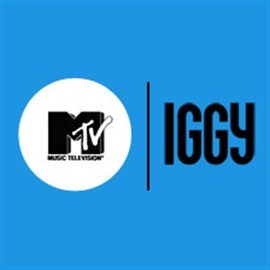 A Conversation with Nusrat Durrani, Senior VP and GM of MTV World
Mike Ragogna: How are you, Nusrat?
Nusrat Durrani: Hey, Michael. I'm very well indeed, it's a beautiful day in New York.
MR: Nice. Now, by the time readers catch this, the December 12th concert will be over, but let's talk about it anyway. Can you describe what it's all about?
ND: Well, I think it's an historic day for pop music in America and I'll tell you why. We're celebrating the culmination of our Best New Band In The World program. It's a multi-platform, multi-location concert in Times Square where we are bringing four of the best acts in that program to America. The show is headlined by 2NE1, a girl group from Korea. They are phenomenal and they are on fire around the world, but this is the first time they're performing in the US. Also, we have La Vida Bohème from Venezuela, Yuna who's an amazing singer-songwriter from Malaysia, and Gyptian, a dance hall reggae act from Jamaica, in addition to literally thousands of fans who have been standing in line since midnight for this to happen. So, it's a really cool day.
MR: And it's going to be simulcast on many different outlets, including Times Square, obviously, on the MTV screen.
ND: Absolutely, we're programming in multiple locations. Some of the show is unfolding in the MTV studio. The entire thing is being programmed on forty-four and a half, which is MTV's giant HD screen in Times Square. The actual performances are taking place in the Best Buy Theater, also in Times Square. Additionally, we're live streaming the whole thing online on www.mtviggy.com, so that's a global stream for you to watch anywhere in the world. It's also going to be on replay, so in case you miss it, you can go back and watch the entire stream.
MR: Are you going to also be showing it on the forty-four and a half as far as replay?
ND: Not on the replay, but during the event. We're actually programming forty-four and a half in a very interesting manner. You will actually see the live performances from the Best Buy Theater on that screen. We're also using that as a screen for fans' tweets to appear on, and we're selecting fans based on their passion for their artists, based on what we see on the screen, and then they will get a chance to go into the theater if we like it. It's really interesting.
MR: Can you go into the Best New Band In The World program?
ND: You know this, Michael, because I read your stuff all the time and you have such an eclectic coverage of music.
MR: (laughs) Thanks, Nusrat, but it's best coming from you, sir.
ND: With this program, we wanted to give what I call the parallel music universe a chance to be recognized by MTV. We obviously do a great job programming the bigger acts, this is all about acts that are ready to meet the world wherever they might be. So, what we did was we curated from thousands of names that were submitted to us and that we researched. We selected ten bands from around the world that we thought were ready to meet the world, that we felt were relevant to the MTV audience, and that had passionate fan bases. The results have been quite phenomenal and have been really proving the cross border passion for music in these times. So, we had about 4.25 million votes from around the world--in fact, 169 countries have voted. If you think about it, there are only 193 countries recognized by the UN. It's a very large coverage. It's really a very much fan driven program. We are celebrating the results today.
MR: Can you go into "MTV Iggy"?
ND: MTV Iggy is an acronym--it stands for "intelligent gratification for global youth." It's a mouthful, so we've cut it down to "Iggy." It sort of evokes the gooey, icky, messy feeling, sort of describing the chaotic and clamorous nature of music around the world. So, yeah, that's what it means.
MR: One of the genres in the batch is a little less known to the masses here than the others--K-Pop or Korean Pop.
ND: K-Pop might be a little less known here in the States and I think that's about to change today. K-Pop is an exploding phenomenon worldwide. It's obviously pop music coming out of Korea, but it has massive audiences from around the world. Just to illustrate that point, the band that won this program was voted to be the best new band. They received votes, not just from their native country, but a lot of their votes came from the US, from Latin America, and from Europe where they have very large fan bases. Those kids who were voting for 2NE1 are not all Korean, so this is a very interesting genre of music that's finally taking root in the US. It's extremely high quality and it's very exciting visually, and 2NE1 exemplifies that genre really well. If you watch the show in the afternoon today, you will see what I'm talking about.
MR: Will the Best New Band In The World events be ongoing?
ND: Well, we have only the one program called Best New Band In The World, and it leads to this concert at the end of the program.
MR: I mean will this be repeated?
ND: Yes, judging from the passion that has been aroused, yes. I think we would be doing something wrong in not repeating it. We want to make this an annual event.
MR: By presenting these interesting genres, you're offering viewers and fans a broader palette. And it's time to, right? Do you see a major shift in our culture regarding our understanding of music in the context of the world?
ND: You bring up a very interesting point, Michael. Of course, I think it's time. I don't think it's the beginning, we're kind of in the middle of it. If you look at what our audiences are doing online or in general on a daily basis, they don't necessarily break down their music catalog by genre or by where the artist is coming from. This whole business of "genre," I think, is a disintegrating phenomenon. We've done tons of research on this subject, and you don't even have to do research. If you look at the real world and you ask somebody in the MTV demo, they are going to give you names of artists. They wont say, "I only listen to pop or dubstep, or electronica." They know what they like, they find what they like, and they listen to that. It doesn't matter where that music comes from or what specific box it's put in by us. I think the online and the social networks are very interesting examples of this. You have 800 million people on Facebook; seventy percent of those subscribers today come from outside of America. The world on Facebook is not really categorized by where you come from. I have friends from Egypt and Turkey and France and Germany, and when I'm online, I will see somebody listen to something on Spotify or posting a clip from YouTube--it might be death metal or reggae or electronica. I'm going to sample it because my friends are listening to that music. That's kind of the world we live in, so that answers one part of your question. I absolutely agree that we should broaden our music palette. There's a lot of cool stuff happening in the rest of the world, and I think that it's time for us to let that in. I think that's what we're demonstrating today in Times Square.
MR: Do you see this spinning into other shows or other concepts bringing in even more world music?
ND: Yeah, this is a starting point. I think MTV does that already...we have music all over the place. Hopefully, with the noise we're making today in Times Square--and I can hear kids scream already--I think the world will listen to this. I think the US is such a large market for pop culture, and I think it's such a great market. We have really passionate fans in this country. I think if they opened up their minds a little bit, they would really be gratified.
MR: Nusrat, what advice do you have for new artists?
ND: What advice?
MR: Yeah.
ND: (laughs) Oh, Michael, that's a good question. I would just stay stick to whatever you believe in. The world has a tendency to try and shape your music and your art in a certain way that we just like people to do what we think is cool or what we can find accessible or acceptable. I would advise artists to completely resist that. You have to stay true to whatever you believe in. It's a harder path to take sometimes, but I think that's the right path to take. I think eventually what differentiates you is going to make you successful, so that's what I would say.
MR: Nusrat, at some point, do you see there being a more global music scene? Where is this going, ultimately, in a bigger sense?
ND: Michael, it's already a global music scene. It's also a local scene, but think about it. What's dubstep? What is skrillex? One of the bands that was in our program--it's dubstep, it's metal, it's a mashup that's a thing that originates from different countries. You talk about hip-hop. Hip-hop is, of course, an American originated musical form, but hip-hop is massive worldwide. There's great hip-hop coming out of Asia, from Africa, from Europe, so it's already a global phenomenon. Punk is a great example, right? Punk was born, essentially, in the US but it traveled around the world and found root in England and other countries. So, this has been going on for a very long time. It's us folks that have been trying to put it in boxes. I think the world is already a global place. K-Pop, that we talked about earlier, is interesting. What is K-Pop? It's inspired by the pop music that the West has exported to other countries. It's 'N Sync, Backstreet Boys, TLC, and Beyoncé, but in a different form. Synthesizing those artists with local cultures. If you look at 2NE1, the band that's headlining this concert today, they are a strange and beautiful reflection of a lot of the pop music from the U.S. It's just in a very different form. To me that's a global thing, look at all of these different forms of music that are coming out of these other countries that are inspired by the music that America has exported. It's already quite a global scene in my mind, I think it's for us to set it free or tether all of this to a specific market place.
MR: I was just wondering at what point does it become to somebodies interests to wake us up even more to the global market and not be beat up by the top ten like we have been?
ND: Billboard has a K-Pop top ten chart, and in fact it just did a pretty big showcase in Las Vegas called K-Pop Masters. I think your point is well taken, there are always going to be local scenes and I think local music is fantastic. It's born in a certain environment, and has local fan bases, but there's also going to be a global scene. Music that travels, is homeless, and borderless, and finds fans in unlikely places. All of this is now possible because of technology, I don't think we could have been having this conversation ten years ago. When, for example, a band like La Vida Bohème would not have been able to find fans outside of Venezuela because there was no internet. Today, that's not the case. They have a fan following in France and a fan following in England. Gyptian, this reggae act that we have from Jamaica, he has a massive following in the US and elsewhere. I think that it's kind of a sign of the times, in a way. Eventually, music will travel whether we like it or not. It's up to us to partake of the opportunities that come with it.
MR: I have one last question. Who are you listening to these days? Who are your favorite artists?
ND: Oh my God. (laughs) Today, on my way to work, I was listening to Cat Power because I love her so much. In terms of new music, I listen to a lot of the stuff that we program on MTV Iggy, which is really where we break and discover a lot of very exciting music of around the world. In terms of local music from the US pop stuff that's coming out, I like the Dum Dum Girls these days. I like their album. I'm listening to the new Kate Bush record. She came out with an album after a long time and I'm a big fan of hers. I've been listening to The Rolling Stones remasters series of Some Girls, which is an amazing record. I've also been listening to a lot of off-kilter stuff. It's been a lot of esoteric and edgy stuff. So, yeah it's just a wide palette.
MR: Since the subject of Kate Bush came up, I interviewed her recently on her 50 Words For Snow album. What an amazing project.
ND: I actually read your interview, sir.
MR: No way. (laughs) She's a very real artist, that word so applies.
ND: She always surprises and delights. Even in her weakest moments, she's still one of the most adventurous acts out there. She's fantastic, she's great, and I love that record, I think she's going to do really well.
MR: Nusrat, have great luck with MTV Iggy and Best New Band In The World, and thank you for the education we've had today.
ND: Michael, thank you for having me and talking with me.
MR: Thank you again, all of the best.
ND: Have a great day.
MR: You too.
Transcribed By Theo Shier