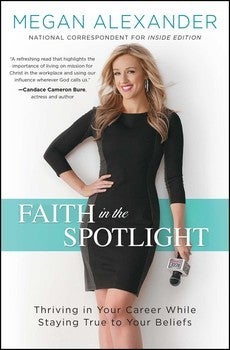 Q: You are still early in your career. People often write books toward the end of their careers. Why did you decide to write this now?
A: I saw a need for a book on work and faith written by someone in my generation – I am the oldest of the Millennials. A few years ago, I received an email from a pastor in Seattle. He wrote to me and said he had a church full of young, ambitious women who had big career dreams and goals but were worried they would need to compromise their values and faith to get ahead. He asked me for my advice. I have been asked this question many times. I knew it was time to do this. Thankfully, Simon & Schuster agreed!
Q: You divide your time between Nashville and New York City. How do you spend your week? 
A: I live and work half the week in New York and half in Nashville. I also covered Thursday night football for CBS for the 2014-15 seasons and work on other projects. I spend a lot of time on a plane. I have done this commute for the past 4 years. It's the best of both worlds.
Q: How stressful is that long distance commute? 
A: Not as stressful as you would think. Flying means I don't have to pay attention to the road. I wrote my book on the plane. I catch up on books and TV shows on the plane while enjoying my glass of wine. Sure, there are the occasional flight delays but I got to hand it to the airline industry – they have it down to a science and this particulate route – NYC to Nashville – is hardly ever delayed. Plus, I am always running into someone at the airport, so it can be great for networking.
Q: How many interviews do you do a week? 
A: Gosh, it depends on the news cycle. 5-7? Sometimes more?  I cover several stories a day for Inside Edition, and sometimes have to fly all over the country for those interviews. Then, I also interview people for my podcast "Inspired with Megan Alexander," which I record in both NYC and Nashville.The book is about a number of things: being a professional working woman, standing up for your beliefs in the workplace, balancing career and family. What was the message you most wanted to get across with the book? That it is perfectly OK to be an ambitious working woman of faith. In fact, I think it is my purpose in life. To be honest, I don't think some Evangelical Christian circles have done a very good job supporting working women. I don't see many books on this subject or opportunities, and I felt it was time to speak up and help change that. It's been an interesting journey. Women have literally fought to get me to speak at their church. My book and message is a great fit for the "Christian Business Group" or "Leadership Group" but in many conservative churches, those are still predominately made up of men. The good news is that is changing. I can't tell you how many people come up to me after I speak at their church or hear me on a radio interview and say "I bought your book for my daughter – She is just like you and she needs encouragement to follow her career and dreams." I hope my book can be a motivational guide for this next generation of female leaders. It's time the Church joins in to help ALL women break the glass ceiling.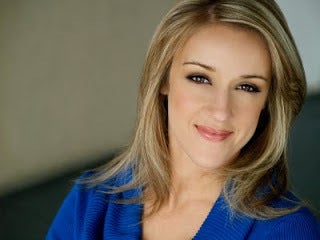 Q: What was the process in writing the book? 
A: Well, Simon & Schuster wanted it to be more of memoir, but I was 34 when I started writing it. I know I am young. I wanted it to be more of a motivational guide. I want the book to basically say "Hey – this is my story, this is what I've learned and I'm still on this journey, so let's take it together." So we compromised – I said I would make it part memoir, part guidebook. And to supplement and balance that out, it was my idea to ask inspirational leaders and mentors to write forewords to each of my chapters. Instead of one foreword, I have 16 – one for each chapter! So the book contains wisdom from people like Redskins quarterback Kirk Cousins, Olympic Gold Medalist Gabby Douglas, Mark Burnett and Roma Downey, Devon Franklin and more. And the process was me, writing each chapter on my laptop, on the plane, every week. It took about two years to write.
Q: Do you have other books in mind to write in the future? 
A: Yes. I have two more in the works. One is about family, the other is about finding Inspiration. And I would like to revisit this conversation of Religious Women in Leadership down the road. There is more to be said.
Q: You've met and interviewed a lot of stars. Who are some of the most memorable ones you've met? 
A: I love how creative Inside Edition can be. If you watch our show, you know we think outside the box. Saints Quarterback Drew Brees dunked me over the head with a jug of Gatorade for a Super Bowl story, I got to work out with Stone Cold Steve Austin, swim with Orangutans and sing along with Amy Grant when she performed "Tender Tennessee Christmas." But our show covers more than just celebrities. I've enjoyed interviewing people like Jen Bricker, who was born with no legs and is a gymnast, or Euna Lee, who was held captive in North Korea. I think people really enjoy and appreciate the stories of survival and hope that we cover.
Q: Did anybody surprise you? 
A: Anthony Hopkins! After seeing him in Silence of the Lambs and just because he is such an incredible Actor, I thought he would be intimidating. He could not have been kinder or nicer. And he was funny – almost childlike. I interviewed his wife, Stella, and asked what is her favorite Anthony Hopkins film and she said "Shadowlands" which I also really enjoyed. In the film he plays CS Lewis, someone I greatly admire and enjoy reading.
Q: Did you always aspire to be in journalism? 
A: Well, from a young age, I knew I wanted to do something in Entertainment and Media. I've always enjoyed Art, Music and Drama. Then I studied Political Science in College. Then I wanted to be a country singer and moved to Nashville after college to do just that. But that's a tough gig to get. So I started working in radio to pay the bills and one thing led to the other. Ultimately, I love telling stories and this industry allows us to do that in a lot of different ways.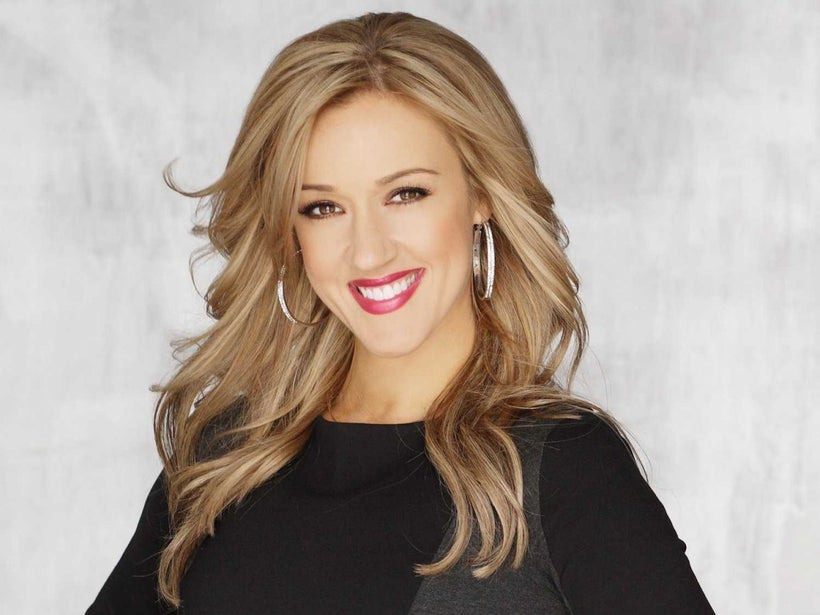 Q: Do you have other dreams or aspirations professionally? 
A: I would like to produce more – I am an Executive Producer of the upcoming feature film "Heartbeats" – directed by Duane Adler of "Step Up" fame. We filmed the entire movie in Mumbai, India. I also have a small role in the movie. I have a production company and want to get involved in more projects. We are open for business and reading scripts and taking meetings. I love collaborating on projects and creating meaningful Art.
Q: Your book is likely to have a lot of young readers, especially teen girls. What is your message for them? 
A: My message to young girls is this: "It's easy to follow the crowd, but it takes guts to stand alone. But it is worth it – aim high, dream big and keep working hard – God has a plan and a purpose for your life and this world needs you. Looking back, I am so glad I said No to certain things and kept my goals and dreams in mind. I hope this book will encourage you to do the same thing."
This post was published on the now-closed HuffPost Contributor platform. Contributors control their own work and posted freely to our site. If you need to flag this entry as abusive,
send us an email
.