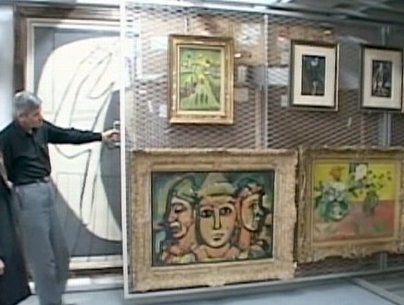 It's one of the finest collections of modern art anywhere in the world, but you won't find it in New York or Paris.
Dozens of works by the likes of Pablo Picasso, Andy Warhol and Jackson Pollock -- together valued at roughly $3 billion -- are locked in a basement in Tehran.
Only a handful of westerners have had an up-close look at the underground archives in Tehran's Museum of Contemporary Art. ABC News was granted exclusive access inside the vault that holds a priceless collection Iranian authorities choose to keep locked away.