Instagram is kicking Pride month off with a colorful new initiative that aims to encourage support for queer people around the world.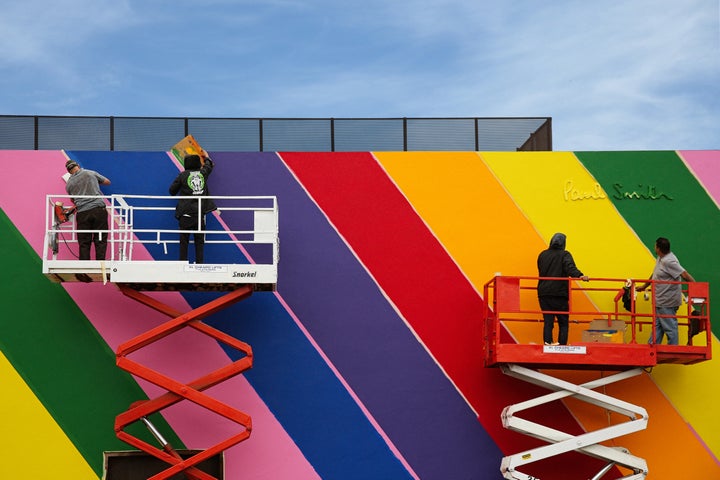 The walls, which will also debut in London, Madrid, Nashville and Cleveland later in June, will each be emblazoned with the #KindComments hashtag so that visitors can use the photo-sharing app to find a "community of support" nearby, according to Instagram's Chief Operating Officer Marne Levine.  
The company's mission, Levine said, is "to strengthen relationships through shared experiences," and the "rainbow wall" initiative is one of many similar efforts that aim to do just that. "Every day we see members of our community coming to Instagram to share their passions and experiences," she told HuffPost. "We are extremely proud of our whole community, but we're especially excited about the way people are using Instagram to spread kindness and compassion for one another."
Levine said she was personally moved by Blake, Tobia and other Instagram users who've found unique ways to share coming out stories and other personal experiences on the app. 
"We've seen how images create empathy, bring people closer and promote understanding," she said. "For Pride, we hope the rainbow walls become physical structures that inspire kind comments and support for Pride, but equally create an opportunity for people to come together on Instagram to support the LGBTQ community."  
BEFORE YOU GO