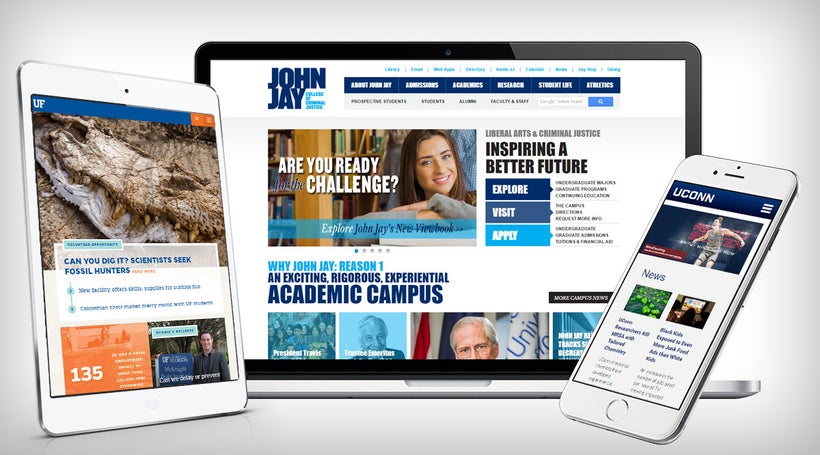 Social media marketing is a powerful tool for educational institutions. Increasingly, our society has come to rely on the internet as our primary mechanism for research. For this reason, most companies and institutions know that they must invest in a slick and functional website. But a strong social media presence is equally important. US teens spend over an hour of their time on social media every day. Over half of all Americans now use Facebook. It's clear that social media is a powerful marketing channel, especially for educational institutions whose main audiences -- prospective and current students -- came of age in the digital era.
Below is an outline of the steps to effectively integrating social media marketing into your overall brand strategy:
It's helpful to first take a step back and consider your brand's current social media positioning. Are you present and active on key networks where your audiences are spending their social media time? Chances are you're already on Facebook, Twitter, and YouTube. But what about Instagram? Snapchat? Are you posting regularly on the networks where you are present, or do weeks go by between posts? Take an assessment of your current initiatives so you can identify key areas of opportunity.
It's important to define your user types and to develop an understanding of each before you go into the execution stage. Defining users is important for all brands, but it is especially so for educational institutions given the diverse user types, interests, and needs that you serve. Monitor your existing social channels to determine which user types engage most on specific networks and what types of content they seem most interested in.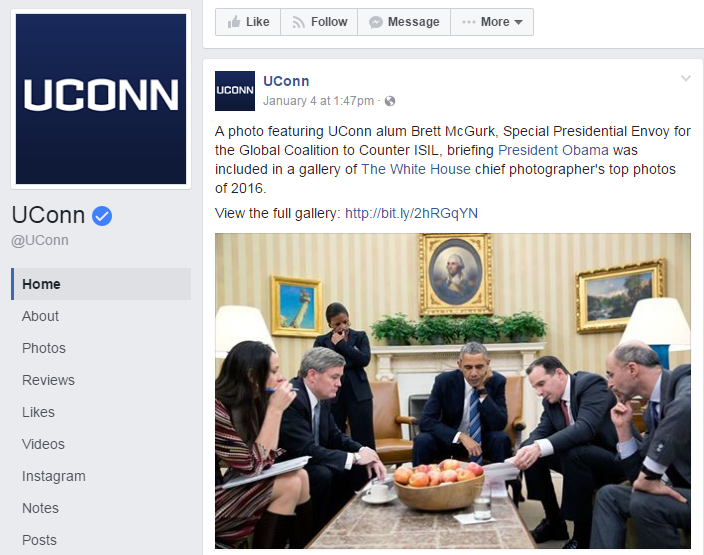 Prospective students and alumni would probably both be interested in seeing student/alumni success stories, for example. Parents of prospective students might want to hear about programs in place to keep students happy and healthy while on campus.
With a clear idea of where you stand in the social landscape, you can now take a look at your top competitors and see how they compare. What types of content is most successful for them? How do their engagement numbers look when compared to your own? Often there are significant insights to be gleaned from both your competitors' successes as well as their mistakes.
2. BENCHMARKING + PLANNING
Setting Goals and Metrics
Before you can truly get started with executing a social plan based on the research you've done, you need to set clear goals for your campaigns and be able to measure your success against specific metrics. One goal may be to increase enrolment, and that's a fairly straightforward metric to measure. Another goal may be to showcase the expertise of a world-class faculty. To measure that you will need to take into account the success of content you publish to promote members of the faculty. Whatever your specific goals are, make sure they're outlined from the beginning and ensure that there are ways to quantify success.
In any organization regardless of the size, it's critical to have clear definitions of responsibility. At larger institutions, like universities and colleges, it's even more important to make sure every aspect of the social strategy execution is covered. Before embarking on the execution of your strategy, make sure you have a team or person in place who has social media expertise. Responsibilities should be clearly delegated and understood by the entire team to ensure that no element of the strategy is overlooked.
Create Mechanisms for Listening
Once all your accounts are in place and roles and responsibilities have been established, the next step is to set up "listening posts" where you and your team can monitor the chatter around your brand. This step ensures you don't miss out on joining a conversation that could have been fruitful. Many social listening tools also offer the ability to manage your posts and measure the success of your campaigns, so it's worthwhile to invest in a service like this upfront.
When executing your social strategy, make sure content and posts are designed to take advantage of the unique features of each platform.
Longer, more informative posts can live nicely on Facebook.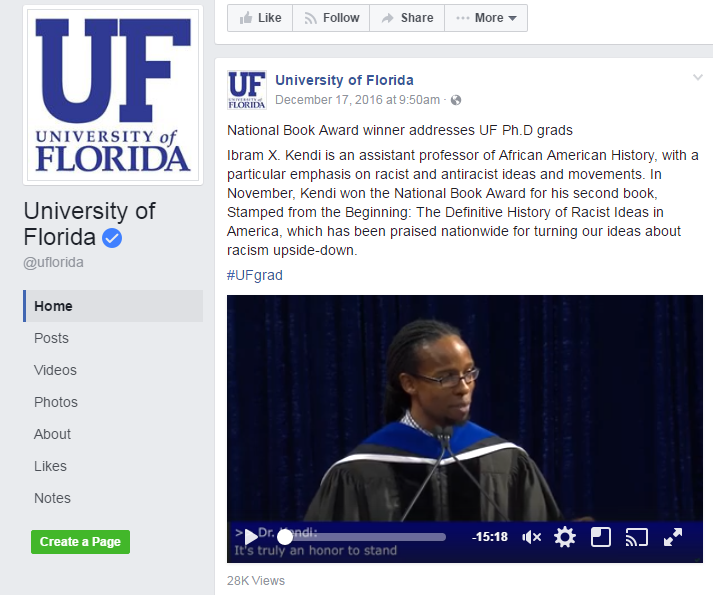 While, visually-arresting images belong on Instagram.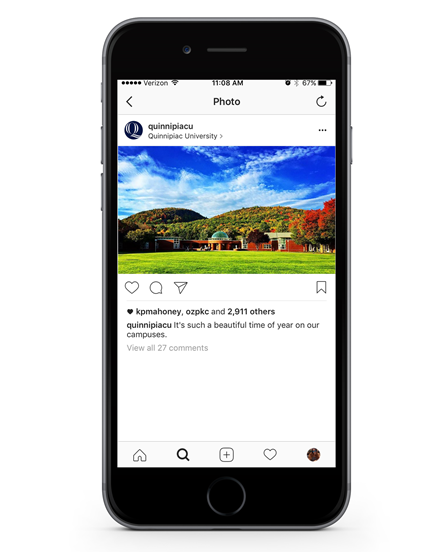 One of the biggest roles of social media marketing is to increase brand awareness and the way to do this is to stay on message. Reinforce what it is about your institution that makes it so great. Maybe it's unrivaled academics, or a unique approach to pedagogy. Maybe it's your location in a world-class city, or your ability to attract cutting-edge faculty. Whatever your unique selling factors may be, always use a consistent voice to speak clearly to what makes you different from the competition.
Create and Publish Content
Succeeding with social media is all about the quality of the content you're able to create. Fortunately, as an educational institution, you like have a wealth of material from which to develop engaging content. Student and faculty works can be excerpted or blurbed, events can be livestreamed, a series of posts can speak to the key strengths of your institution.
Listen to conversations your audience is having within their circles, and with your institution.
▪What are common questions and concerns they have?
▪Which education and lifestyle topics matter to them?
▪Which types of conversations and questions do they engage with?
Use what you know to mold your content strategy and share what you create with your networks.
Consider ways to integrate social media with your website to offer a unified experience between your site and your social channels and to allow website users to easily connect with you elsewhere. Featuring top Tweets or Facebook posts on specific areas of the website, for example, can be an effective way to showcase happy and productive students, or the achievements of distinguished faculty.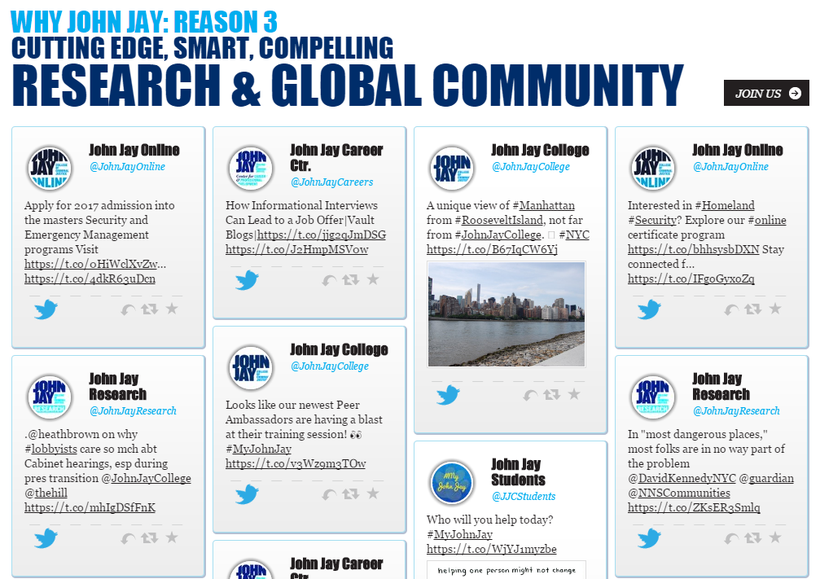 Social Media Marketing for the Education Industry
Most of us already know that our clients, prospects, and audiences are using social media every day to engage with and research companies and institutions. That means that having a digital strategy with a thoroughly integrated social media plan is more critical than ever. This is especially true for educational institutions whose future students will never have known a world without social media. Take the steps outlined above to begin integrating social media in your digital strategy.
To learn more about how a social media strategy can help your brand, visit Blue Fountain Media online.
This post was published on the now-closed HuffPost Contributor platform. Contributors control their own work and posted freely to our site. If you need to flag this entry as abusive,
send us an email
.