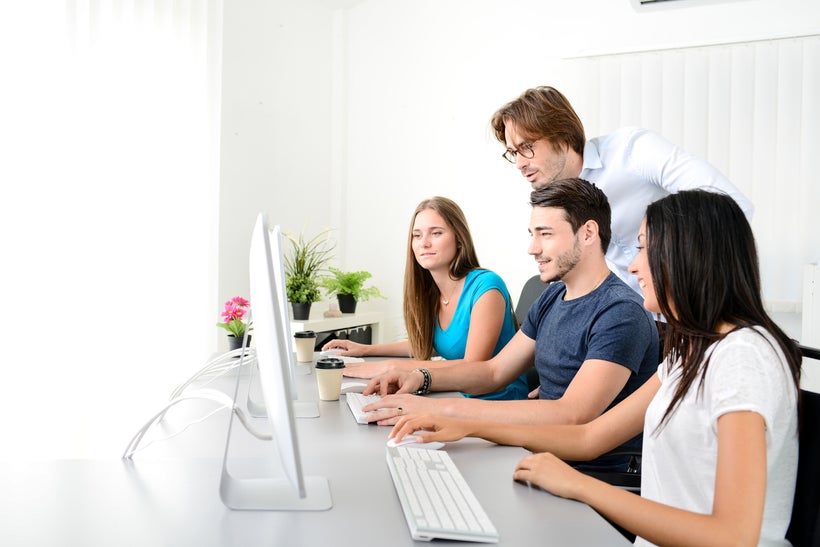 Few experiences will do more to establish your career than an internship. Whether it's a paid position or for college credit, an internship will not only provide relevant work experience, but it will offer a very real sense of what a profession is like on a daily basis. It also creates important connections with people who have first-hand knowledge of your work ethic and values. Monster Career Expert Vicki Salemi offers some tips when it comes to using an internship to your advantage.
Does an internship really make a difference when applying for a job after college?
An internship is incredibly valuable in opening doors to a new, post graduate career. It provides much needed hands-on experience and distinguishes you from other job seekers. You absolutely need to have several, then learn to leverage each one in terms of experience, building relationships and staying in touch with your boss and colleagues. Plus, internship experience helps as you determine your interests and career choices.
How can an intern make an impression on the job?
Nothing replaces hard work. Show up a little earlier, express an incredible attitude and prove no job is beneath you. Curiosity also goes a long way—ask questions, attend meetings and invite colleagues and your boss out to lunch. Immerse yourself in the company and most of all, do a good job!
What should an intern do to stay in touch once the internship is over?
Always send a thank you note to your boss and teammates once the internship is over. Make sure to keep in touch periodically by email every few months, sending along an article related to work, or asking about a favorite vacation spot they may have previously mentioned. Occasionally commenting on their social media posts is another way to stay top of mind. And don't forget to send a holiday or New Year's Eve card to stand out.
Having multiple experiences under your belt is key—even the same type of role in three different organizations or industries will provide three completely different experiences. There's no need to limit internship experiences to one field. The beauty of an internship is having the chance to explore outside your comfort zone and desired path. If you want to work for a Big 4 accounting firm, why not work at a startup for a summer to experience the life in a small accounting firm, as well? Or pursue a completely different role while you continue to hone your skills.
How can an intern turn the experience into a full-time job?
Communicate your desire to your supervisor or boss. Mention something like, "I've really enjoyed working here. I wanted to talk to you about turning this into a full-time position." Ask about their recruiting process and follow the steps. Stay in touch and continue to build on your experience.
An internship is an indispensable tool which can be of great benefit when looking for a job after graduation. Do your part to take the right steps so when the time comes to get hired, you are at the top of their list.
This post was published on the now-closed HuffPost Contributor platform. Contributors control their own work and posted freely to our site. If you need to flag this entry as abusive,
send us an email
.