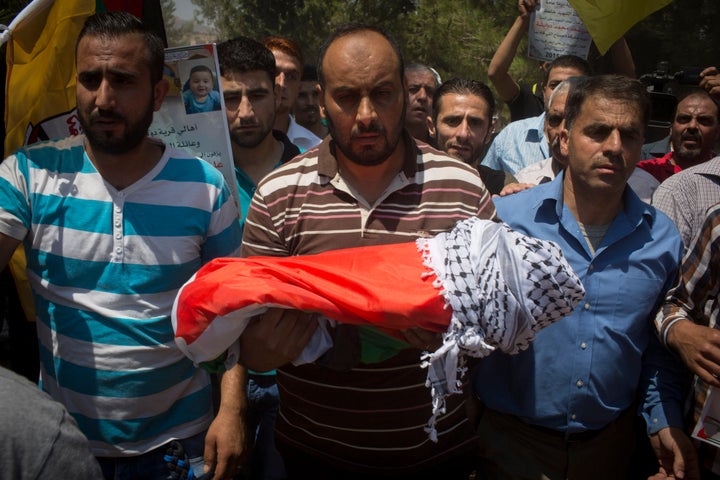 An Israeli military spokeswoman said several suspects approached the fence at two different points and did not heed calls by soldiers to stop. She said one group threw stones at the security fence and that soldiers fired warning shots in the air before firing at the "suspects' lower extremities." 
Gaza hospital officials identified the teenager as Mohammed al-Masri, 17.
The attack drew anger and widespread condemnation from Palestinian and Israeli leaders, who denounced it as an act of terror. The United Nations, United States, European Union and other countries also denounced the attack and called for calm.