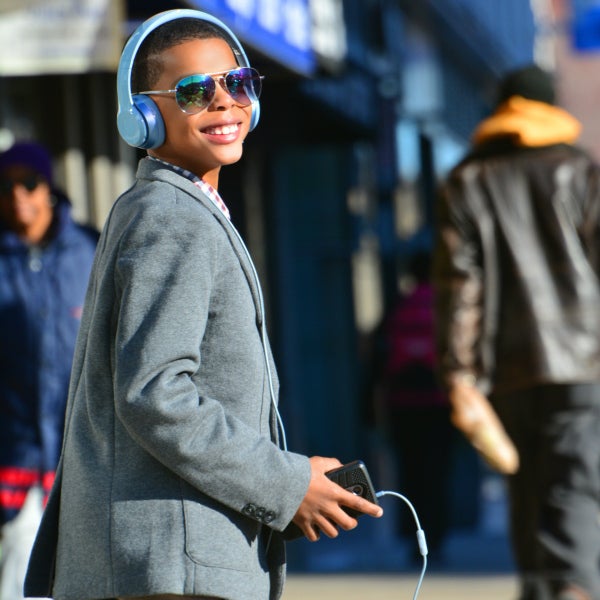 As Jahkil Jackson prepares to excel in the fourth grade, he is also this/close to meeting an awesome goal: Donating 1,000 'blessing bags' to the homeless.
Jahkil founded Project I AM, a charitable organization that donates bags of toiletry items—aka blessing bags— to the homeless. The blessing bags are stocked with tissue, deodorant, tooth brushes, tooth paste, socks, mints, combs, towels, lotion, soap, razors, granola bars, Band-Aids, bottled water, shampoo, conditioner, mouth wash and sometimes rain ponchos.
Jahkil often joined his aunt as she donated time and efforts to help Chicago's homeless, he notes. "When I saw how they lived, I was sad because they lived with rats and they didn't have the items that other people would have to make it through the day.  I always wanted to give money to the homeless when they are on the street but we had to figure something else out because if we kept giving money to the homeless, then we would become broke.  My mom showed me blessing bags as an idea and I got excited; this was perfect for me."
In February, Jahkil and his friends and family hosted a day of fun to get donations for the homeless. "They all brought toiletry items.  When we were done playing, we made an assembly line to put together more than 100 blessing bags."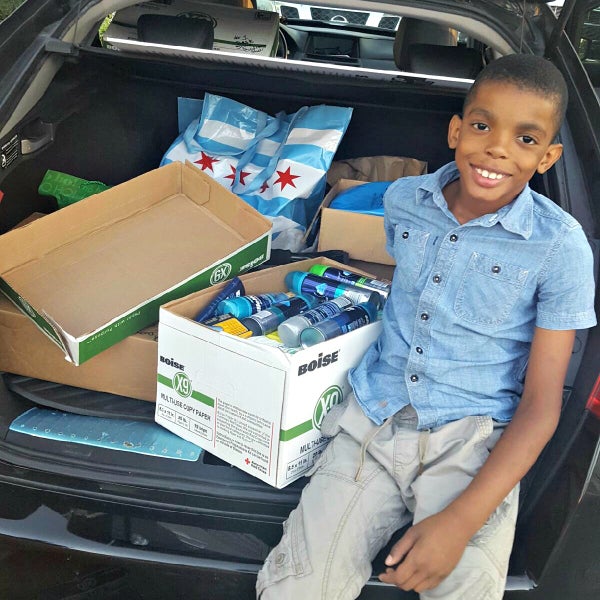 As the word spread about the blessing bags, Jahkil realized that youths outside of Chicago also wanted to help their homeless population. Thus, Project I Am was born.
 "There are young people from other cities who have contacted me about doing this same work in their home town," Jahkil explains.  "I named it Project I Am because I Am tells you that you can be whatever you want to be."   
When he's not making a difference one blessing bag at a time, the Ray Elementary school student attends breakdance camp with the Stick & Move youth crew and plays basketball with his dad at Mettle Fitness.
"My mom also keeps me busy with a reading every day," Jahkil adds.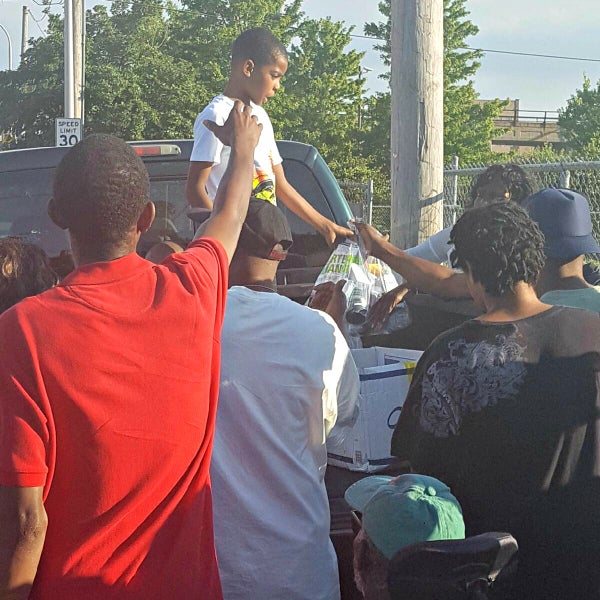 Despite having a full plate, Jahkil says that he plans to meet his goal of 1,000 blessing bags for the homeless. "I don't feel overwhelmed with the goal because it is something that I set, but I do feel overwhelmed when it is time to carry the bags to the truck to go to the shelters," he says.  "Those bags are very heavy!"
PS: Jahkil wants to give a shout out to those friends and family members who have helped Project I Am along the way: "I want to thank my grandmother, cousins, teammates, dance team, schoolmates and friends,  Eben, John John, Julian, Natalie, Kelby, Charisma, Ralph, Jordan, Stick & Move Crew (Jalen, Kelaya, Michael, Zoe, Destin, Julian, Dee, and Julian)."
About that blessing bag goal—to date, Project I Am has amassed 935 blessing bags.
Learn how you can help the mission by visiting www.iAmNaeem.com. 
This post was published on the now-closed HuffPost Contributor platform. Contributors control their own work and posted freely to our site. If you need to flag this entry as abusive,
send us an email
.