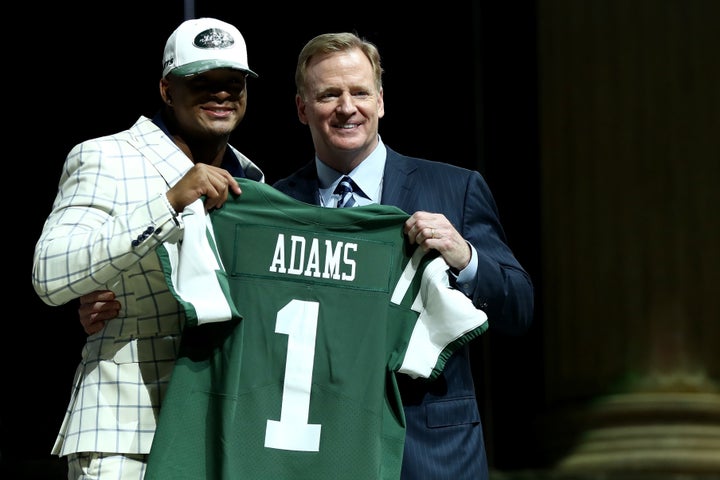 New York Jets rookie safety Jamal Adams attended a fan forum on Monday in Florham Park, New Jersey, where he answered season ticker holders' questions while sitting next to NFL commissioner Roger Goodell. 
But the situation quickly took a turn for the uncomfortable when someone asked Adams about football's close association with brain disease.
The statement led to applause from the crowd, after which he clarified that he was serious. "That's not a lie," he said. "There's so much sacrifice that we go through as a team, and just connecting as one and winning ball games, there's nothing like playing the game of football."
Last week, the VA Boston Healthcare System (VABHS) and Boston University School of Medicine released a study that found that 99 percent of all deceased NFL players they studied had chronic traumatic encephalopathy (CTE), a degenerative brain disease commonly found in athletes and military veterans with a history of head trauma. 
Asked about Adams' comments later in the day, Goodell said he believed Adams was trying to show "how much he loves the game."
"What I think he was really making the point of is how much he loves the game and how passionate he is for the game," Goodell said. "He loves playing it, and it's just something that means a great deal to him, and I get the emotion of that."
As for his thoughts on fans applauding Adams' response, Goodell added, "I think the fans understood the emotion of what he was saying, which is, we love the game, and I think they love the game. But I don't think anyone took it as directly as that."
BEFORE YOU GO
PHOTO GALLERY
Patriotism At NFL Games