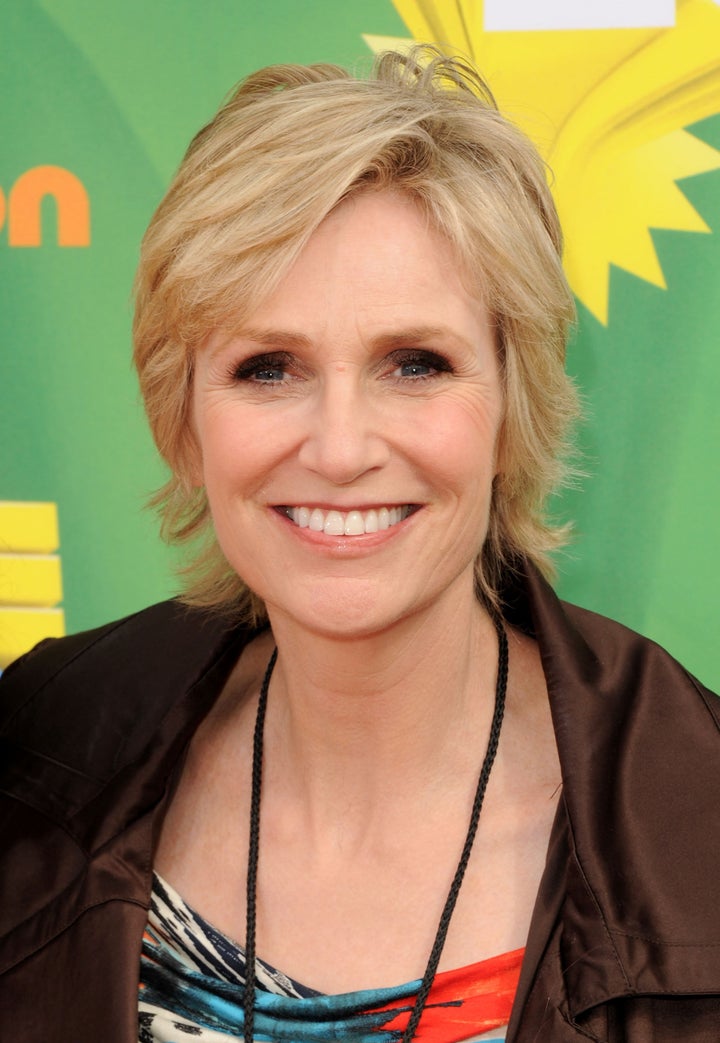 The "Glee" actress is lets a few skeletons out of her closet in her new book, "Happy Accidents," on sale September 13, 2011. In the edited version of our interview with her, learn about her struggle with alcohol, coming out and being happily married.
More: Congratulations on your new memoir, Happy Accidents. Why that particular title?
Jane Lynch: It works on many levels. The book is the conclusion of my life taking care of me. I learned I needed to go one way in order to do what I wanted to do.
More: In the book you talk about your teens and your struggle with your sexuality. Why was it a struggle? Were you trying to deny you were gay?
JL: Yeah. I wanted to be just like everyone else and fit in. I didn't want to be different. I didn't know anyone who was gay. I thought it was a sickness. I had friends one who told me about boys holding hands in South Florida on the beach, and I thought to myself, "Oh my God, I have that, or at least the girl version of that." It felt like a curse and this horrible thing that had befallen me. I knew I had to keep it a secret.