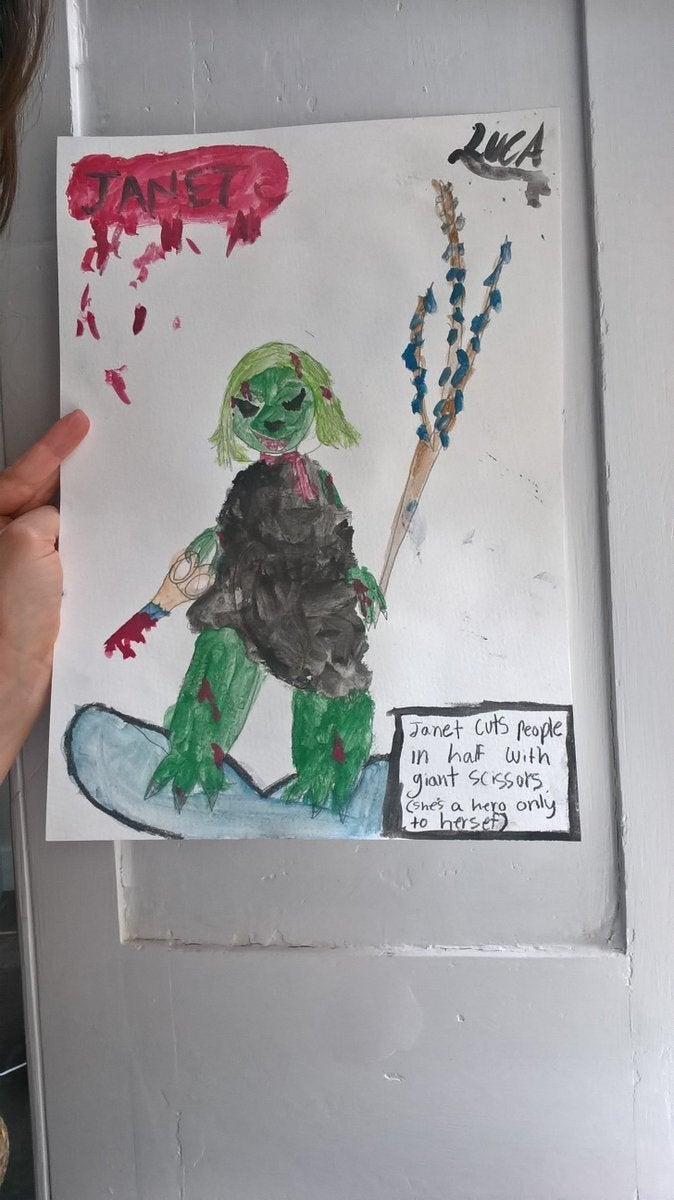 This summer, the release of the blockbuster hit "Wonder Woman" provided young girls around the world with a female superhero to look up to and identify with. But alas, we can't all be Wonder Woman. I, for instance, think of myself as more of a Janet. 
On Monday, writer Amanda Mancino shared a glorious artwork created by her child. The assignment was to create a new superhero and boy did this creative kid deliver. "Janet" is a green-skinned lady with black, triangular pits for eyes and a very "in" haircut. 
A description of her superhero skills hilariously reads: "Janet cuts people in half with giant scissors. (She's a hero only to herself.)" 
After sharing the perfect, albeit slightly terrifying painting online, Twitter collectively declared its love for Janet, an unlikely superhero who will. cut. you.
Artists and devoted Janet disciples began tweeting images of Janet fan art at Mancino, with the hashtag #Janetiscoming. See some of our favorite odes to the scissor-wielding heroine below. 
BEFORE YOU GO
PHOTO GALLERY
8-Year-Old Didn't Throw Away Her Shot To Have A 'Hamilton' Birthday Party