Rep. Jason Chaffetz (R-Utah) announced his candidacy for speaker of the House of Representatives on Sunday, setting off a contentious race with House Majority Leader Kevin McCarthy (R-Calif.) for the powerful post.
"Today, here, I am announcing my intention to run for speaker of the House of Representatives," Chaffetz said in an interview with Chris Wallace on "Fox News Sunday." "We were entrusted by the American people with the largest majority Republicans have had since Babe Ruth was swinging the baseball bat, but they didn't send us here to perpetuate the status quo."
Chaffetz, chairman of the House Committee on Oversight and Government Reform, said that McCarthy lacks the support of conservative Republican congressmen needed to win the leadership position in a vote on the House floor. Chaffetz, by contrast, believes he can win the votes of conservative members and unite the party.
"There are 246 Republicans that will vote, but there are nearly 50 people -- a growing number -- that will not and cannot vote for Kevin McCarthy as the speaker on the floor," Chaffetz said. "I think those 50-plus people find that I am a fair and even-balanced person, that I can bridge that divide between our more centrist members and some of the more far right-wing members."
Chaffetz said that he had joined the race at the behest of other House members. He plans to bring conservative bills to the House floor for a vote even if they are unlikely to pass. 
"I wanna vote more, not less," Chaffetz said. "I don't want these things to be pre-baked. I want the committees to be more empowered."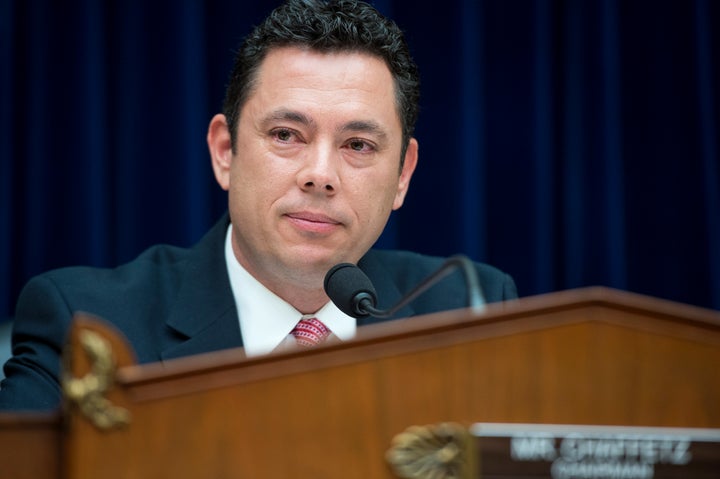 Chaffetz also hinted that he would be more willing to use the brinkmanship tactics favored by the most conservative Republicans. But he stopped short of saying he was willing to provoke a government shutdown over Planned Parenthood funding.
"We're gonna have that discussion internally," he said. "My job is to help put a bill on the president's desk." Chaffetz has led the fight to defund Planned Parenthood in the House.
Chaffetz did not rule out a fight over raising the debt ceiling, which will need to occur by Nov. 5 to avoid default, but did not commit to any concrete conditions for its increase either.
"I don't wanna borrow more money from China," he said.
McCarthy was the widespread favorite for the top leadership position until a gaffe last week elicited criticism from his fellow Republicans. McCarthy praised the Benghazi committee on Tuesday for hurting Hillary Clinton politically, exposing the GOP to accusations that it was using the committee as a partisan witch hunt.
Chaffetz tacitly referenced the remarks in a Sunday letter asking Republican colleagues for their support. "We need a Speaker who is an effective communicator," he wrote.
But Chaffetz's bid reflects long-simmering skepticism of McCarthy among conservative House members, who believe he will continue outgoing Speaker John Boehner's (R-Ohio) approach, which they argue is too accommodating to the president.
"The American public wants to see a change," he said. "They want a fresh start. There is a reason why we see this phenomenon across the country. You don't just give an automatic promotion to the existing leadership. That doesn't signal change."
Laura Barron-Lopez contributed reporting.