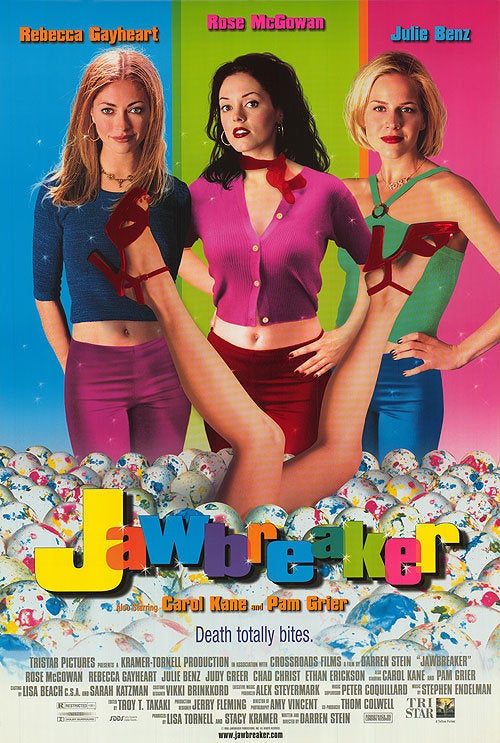 "Jawbreaker," the 1999 teen cult classic, is getting the remake treatment. 
According to Deadline, E! is developing a TV series based on the film about a group of popular girls who accidentally kill their friend after a prank gone wrong. The original flick starred Rose McGowan, Rebecca Gayheart and Judy Greer. 
Darren Stein, who wrote and directed the original, is set to return for the series along with George Northy ("G.B.F."). Both will also serve as executive producers. 
The new series will be a reimagining of the original, according to Deadline. It will reportedly follow a new clique who somehow becomes involved in an accidental killing at a bachelorette party. They, of course, "go to great lengths to keep their secret hidden." 
BEFORE YOU GO
PHOTO GALLERY
Celebrity News & Photos: 2017