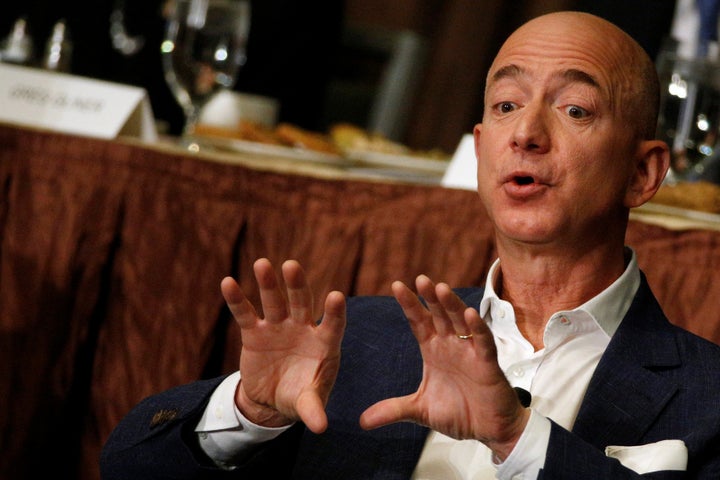 That had to smart a little.
At 52 cents per share, Amazon's net income fell far short of analysts' prediction of 78 cents per share, Forbes notes. The company's stock price tumbled 6 percent initially, denting Bezos' fortune.
By 4:45 p.m. the stock had shrunk from $818 per share to $782.10 ― a plummet of about 4.3 percent.
Bezos may not have been breathing any easier Friday morning before the bell. As of 8:42 a.m., the price was at $773.88, according to MarketWatch.
But the internet commerce magnate has been here before ― and then some. He lost $6 billion overnight in January after another earnings report.
And let's keep this all in perspective: Forbes named Bezos one of the five richest people in the world this year, listing him at second place just a couple of weeks ago with a net worth of $67 billion.
We imagine there's no need for austerity in the Bezos household.
BEFORE YOU GO