Even though she's starring in a TV series rooted in an F. Scott Fitzgerald novel, Jennifer Beals isn't sure Fitzgerald could have written her character.
That's not a knock on Fitzgerald.
"I love Fitzgerald," says Beals, who has a B.A. in American literature from Yale.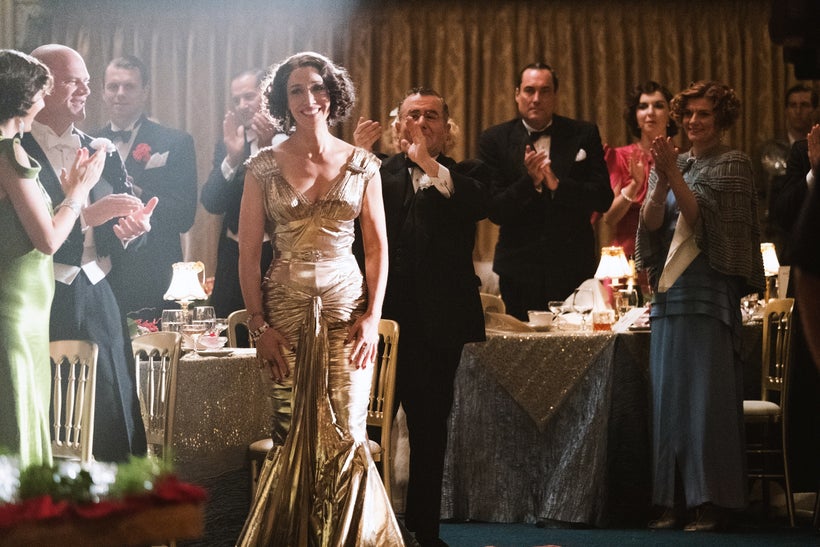 But actress Margo Taft, the fascinating character played by Beals in the new Amazon series The Last Tycoon, is found nowhere in the approximately half of the Last Tycoon novel that Fitzgerald finished before his death in December 1940.
Margo's an add-on for the TV version – which doesn't suggest anything dire. Several writers have taken cracks at finishing the Last Tycoon novel, and it was adapted for a 1976 movie with Robert DeNiro before this new TV series adaption by Billy Ray.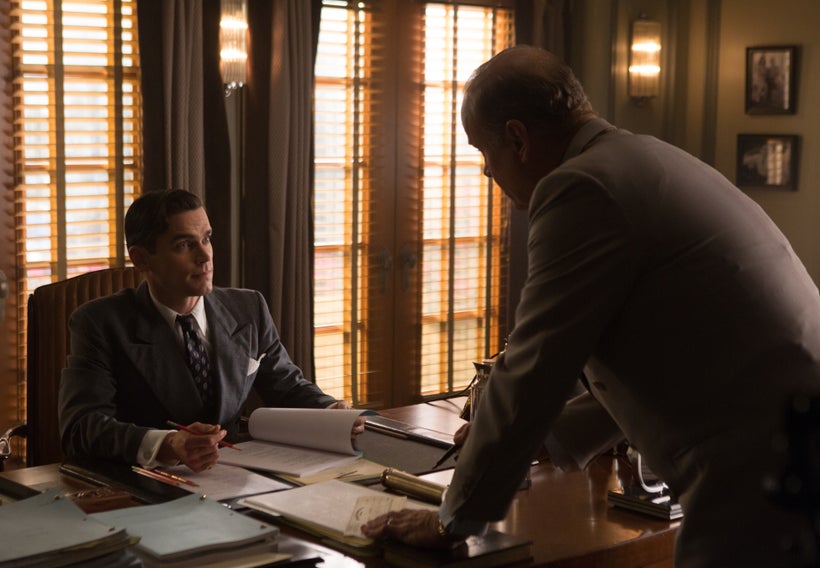 The story revolves around a fictional 1930s movie studio run by Pat Brady (Kelsey Grammer) and creatively driven by his whiz-kid protégé Monroe Stahr (Matt Bomer).
Besides a lavish serving of movie-studio hypocrisy and backstabbing, The Last Tycoon tackles dead-serious issues like the insidious power of Nazi Germany.
When German emissaries threaten to refuse distribution of a Brady film in Germany because its themes are not consistent with German racial codes, Brady agrees to change the story, because Germany is such a vital market.
Margo Taft introduces, among other things, a different dead-serious issue: the role and status of women in a male-dominated world.
Margo knows she's a Hollywood star and knows what a star is worth. She sweeps in as an imperial presence who simply and firmly asks for what, say, a male star would get.
"People say she's a diva, she's manipulative," says Beals. "But what she has is not unearned. She's very good at her job and she's also a very good strategist. She's a negotiator who wants her place at the table.
"She's upfront about letting people know what's going to happen, and she creates the space to do what she needs to do, in a way that few women were able to do at that time."
When Brady courts her for his next picture, she tells him that before she takes any role, she requires that her director do one seemingly shocking thing.
"She loves her directors," says Beals. "She loves working with them. But should things go sideways, she wants to be sure they know who has established power. If you cease to be an ally, Mama's got the upper hand."
It's a feminist declaration, in a sense, but it's also a human declaration: I will be respected.
"I love this character," says Beals. "When we finished shooting, I missed her so much that I asked Billy if he had any unused Margo monologues that I could take with me.
"He said there weren't but that he'd write one for me. And he did, so I got to spend more time with her. It's the nicest thing any writer has done for me."
Beals acknowledges, however, that Margo also feels far more vulnerable than she lets on.
Besides any actor's justifiable fear that a couple of bad pictures could hurl her back into the pack and take away all that power, Margo has a secret.
It's a racial secret, it's dangerously close to her surface, and if it were revealed, Beals explains, "It could ruin her. Not just her career. It could put her life in danger."
That secret, which gives Margo Taft a fragile poignance, is one reason Beals isn't sure Fitzgerald could have written her.
"I'm not sure he would have written the racial part," Beals says, while further musing that Margo "is more complicated" than many of Fitzgerald's female characters.
"Daisy [Buchanan, from The Great Gatsby] isn't as fully fleshed out as Margo," says Beals. "I don't think Rosemary [Hoyt, from Tender Is the Night] is, either.
"Margo is a Fitzgerald character in the sense that she longs to be a part of the idea of America, and she faces some of the things that get in the way of that.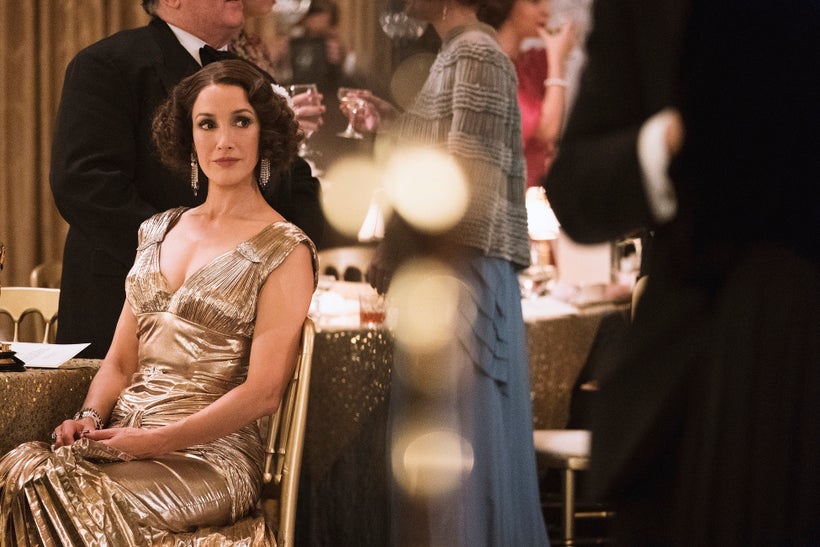 "She's grappling with celebrity and how much you are willing to submerge your true identity to be successful. That's a Fitzgerald theme.
"I'm still not sure he would have written the racial part. But who knows? Maybe he's on the other side right now saying, 'Oh yes, I would have.' "
Either way, she remains a Fitzgerald fangirl who says she's so enchanted by his written words that she's never watched any of their previous film versions.
What she did watch in preparation for The Last Tycoon was the films of 1930s actresses. Lots of them. Norma Shearer, Rosalind Russell, Joan Crawford, the whole crowd.
"I wanted to see how they acted, how they looked, how they moved, how they dressed," says Beals, and while Margo wasn't modeled on any one star, she exudes their glamour and presence.
And oh yes, their outfits.
"You have to talk about the costumes in this series," says Beals, noting that The Last Tycoon reunited the Mad Men team of costume designer Janie Bryant, hair department head Theraesa Rivers and makeup department head Lana Grossman. "They're stunning."
While there's been no word so far on whether Amazon will order a second season of The Last Tycoon, Beals says she has had conversations with the writers on where Margo could go if the story rolls out further.
Meanwhile, she's back in NBC's Taken and working with the proposed revival of Showtime's The L Word.
But she'd love to get back together with Margo, she says, even if Margo floats a little outside F. Scott's personal orbit.
This post was published on the now-closed HuffPost Contributor platform. Contributors control their own work and posted freely to our site. If you need to flag this entry as abusive,
send us an email
.